It is important to take proper care of your compression socks just like they take care of your health! When it comes to wearing compression stockings, it is not a single-time event. You have to be consistent in wearing your compression stockings to get any result. According to the medical community, to achieve any benefits, it is important that the compression stockings are worn daily.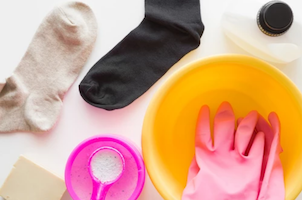 Before coming down to step-by-step instructions of washing compression stockings, let's go back to something basic about compression stockings – what are they made of? Most commonly, compression stockings are made with a specific type of strong elastic rubber fibers. These fibers are durable but up to a certain extent. They can be damaged or stretched imperfectly if they are not properly taken care of. This is why it is important to know how to wash your knee-high compression stockings properly so that you can preserve its compression qualities and increase its lifespan.
Whether you are wearing the compression stockings for medical reasons, for improving your athletic performance, or simply while traveling, you need to know their proper maintenance protocol. With proper care, they can last as long as possible and still be effective.
Why Do I Need To Wash Compression Socks?
If you are wearing compression stockings daily, then they need proper care and maintenance. And just like any other clothing item, if you wear something regularly, you would want it to be in a clean and ready condition. When you wear compression stockings continuously for long hours, they get stuck with all the body fluids like perspiration, oils, even dead skin, and bacteria on the inside along with regular old dirt on the outside. So, for best health, your stockings need to be clean and you need to get rid of all these!
For compression stockings, it is important to follow some specific steps so that they can maintain their shape and remain effective. With proper care, compression stockings can have a longer life span and continue to be effective for whichever purpose you are using them – be it recovering from surgery, better circulation, or even helping your muscles heal.
Compression Sock Life Cycle
Different compression socks are made using different strength fibers. Even the strongest elastic fiber stretches out after approximately 12 hours of continuous wearing. Washing the compression sock helps in restoring and retaining the elastic properties of the sock.
As the compression stockings stretch out by the end of the day, you can wash them every night to get their elasticity back to the original level or somewhere close to it. This statement only holds true if you follow proper washing instructions step-by-step carefully!
Frequent Washing – Yes or No?
You might wonder how frequently you need to wash compression stockings if you are planning to wear them regularly. Well, the answer to this question is that you wash them regularly. Wear regularly, wash regularly! To maintain the integrity of the stockings, it is recommended that the compression socks are washed daily. This will also keep your compression stockings free of any harmful bacteria.
You might think that with all the frequent washing, your compression socks will wear out too soon. But, that is not the case with compression socks. In fact, by washing compression socks, you can restore their elasticity. And, as you know, for compression socks, maintaining optimal elasticity is very important.
---
Popular Articles on ComproGear
Rose Toy The Best Suction Vibrator for 2022
---
Washing Instructions
Coming down to the actual washing of compression socks, it is very easy. You can wash them by hand or by using a machine. The steps are easy to follow!
Although, there are some basic common points that you should keep in mind while washing your compression socks.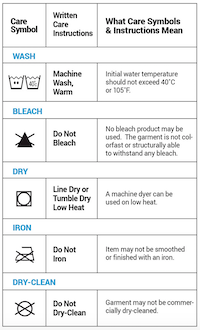 Never use hot water to wash compression socks!
Avoid wringing the compression socks too tightly.
While the compression stockings are wet, never pull them in any direction. This can result in the de-shaping of the stockings and they might not feel comfortable the next time you wear them.
Avoid using fabric softeners, detergents for wool, or bleach as it may damage the elasticity of compression stockings.
Steps for using Machine Wash for Compression Stockings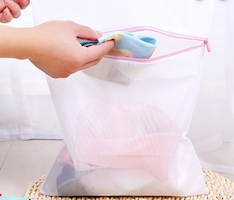 Step 1: Remove stains or any dirt that is sticking to the stockings by blotting or dusting off.
Step 2: Put your socks in a mesh garment or delicates bag. You should never put them directly without the bag as it might result in snagging and over-stretching of the stockings.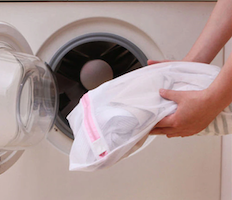 Step 3: Use cold water or room temperature water in the machine. Never use hot water!
Step 4: The washing step – use a gentle cycle for washing.
Step 5: After the wash cycle is complete, squeeze the water out gently. Avoid using hot drier as it can shorten the lifespan of your compression stockings.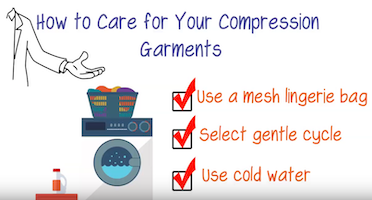 Steps for Hand Washing Compression Stockings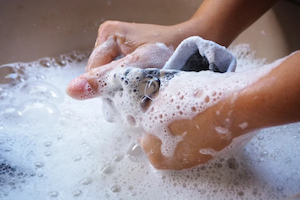 Step 1: Fill your sink or a bucket with water. You can use warm or cold water but never add hot water. It will damage the elasticity of the compression stockings.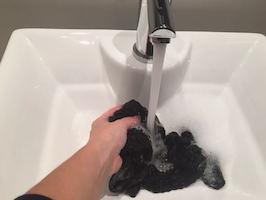 Step 2: Add a small amount of soap into the water.
Step 3: Gently lather your compression socks with the soapy water.
Step 4: Soak your compression stockings in the same soapy water for approximately 5 minutes.
Step 5: After soaking, rinse the soap out from the stockings by using cold water.
Step 6: Remove water from the compression stockings by gently squeezing. Do not use excessive force for removing water. You can also use a towel to dry the socks.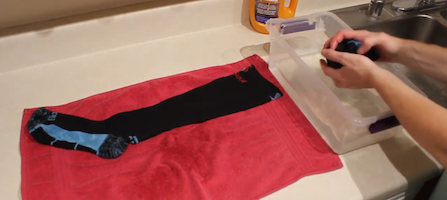 Step 7: Place the stockings flat on a rack to dry. To avoid damaging the elasticity of the compression socks, you should not hang the stockings in direct sunlight or near a heater. Avoid hanging as it can result in stretching of the socks.
Voilà! Your compression stockings are clean and ready to use!
But, How Do I Know Which Detergent To Use?
You can use any laundry detergent while keeping in mind to avoid harsh detergents for washing compression stockings. It is preferable to use a detergent that is specially made for elastic wash, but it is not mandatory. Just make sure that you use a gentle and mild detergent. It should not contain any bleach, chlorine, additives, or built-in softeners. All of them can weaken the elastic of your compression socks.
And, I Need A Quick Drying Process
A quick-drying process is definitely a no-no! You might want to try some quicker method of drying the washed stockings. But, its best to avoid any shortcuts like radiators, heaters, or even hot blazing sun! The heat can compromise the integrity of the socks and make them ill-fitting. Quick-drying methods will surely result in shortening the lifespan of compression stockings.
The proper way of drying is that you turn the compression socks inside out and then lay them flat in an indoor or shaded area. This way, they are not directly exposed to sunlight or have too much heat.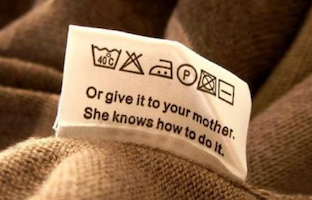 The Bottom Line
Take good care of your compression socks and they will continue taking good care of your health!
This page last updated November 5, 2022