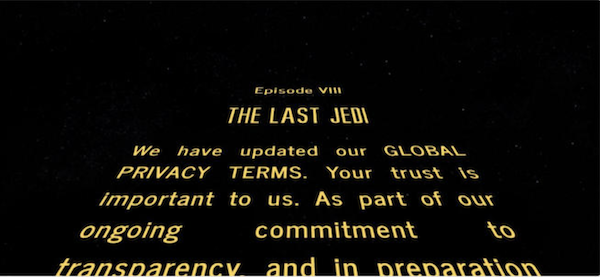 ComproGear sells Compression Stockings, Compression Socks, and TED Hose.
This policy describes and explains what information we collect when you decide to use ComproGear's site, services, products, mobile applications, or content (collectively called "Services" from here on). This document has information about how we transfer, use, store, and delete that inforamtion. Our goal is to earn your trust and comply with privacy law.
Collected Information and How It's Used
To offer the optimal experience using ComproGear services, we collect information about your interactions with our services. Much of this information is used during product orders (such as your mailing address, name, email address, and phone number). Other information is collected during routine use of the website and is based on actions you take, like which pages you use and what you click on (including time on page and visit path). We use Google Analytics to collect this data. We have also enabled demographic data in Google Analytics to get a better idea of our target audience. We like to know how our visitors in-aggregate are using the website and product features. Occasionally we will track an individual visitor to watch things like scrolling length, click locations, or visit videos. If this is occurring, the software (such as HotJar for visit videos or scroll tracking) will almost always obscure the name and identifying information of the person. Trust me on this, we really don't care to spend all day watching you. We're just trying to make the service better by seeing what our customers are doing on the site. The information collected during routine analytics can include, but is not limited to, IP Address, Device or Browser information, and referrer information (how you got to that specific page).
We may use page optimizer programs like Google Optimize or Optimizely. These programs allow us to "A/B Test" specific pages by showing a different version to two different visitors. You may not already know this, but Google does this with almost all search traffic. If you've used Google Search in the past, there's a good chance you've been part of an experiment of this type. These experiments are the online equivalent of a store owner testing a red sweater in the front window display one day, then testing a blue skirt in the front window display the next day.
If we use an affiliate program, there is often tracking for that. If you're not familiar, an affiliate program is where another company pays us if you click a link from our site then proceed to buy something from their site. Information collected depends on the specific affiliate program. In general we don't get much information. So when you visit another site, whether through an affiliate link or not, you are dealing with their privacy policy, over which we have zero control.
We use information collected from site visitors and analytics to do the following:
Test, improve, and promote the Services
Fight abuse and spam
Generate non-identifying aggregate data about how visitors and customers use the Services
When you create a ComproGear account, we collect personal information to fulfill your order. We collect, store, and update that information periodically. We may use third-party accounts for this, or we may store this on our web server. We do not publish your information without your consent. We always try to use the highest level of security when possible. These include things like having an SSL Certificate to encrypt data, and using server security features like firewalls, obscured admin login pages, strong-passwords, and 2-factor authentication for admin users.
Public Data
Any information you publish on a website, including the ComproGear website, may be indexed on search engines like Google, Yahoo, Bing, or DuckDuckGo. Other people may also share your information on social media sites like Twitter, FaceBook, Instagram, or heaven forbid, MySpace.
But you know this already. When you leave a blog comment with your name, it's going to show, get this, your name.
When you tweet, text, post, or pin anything, assume it lives forever on the internet.
Data Storage
ComproGear uses third-party hosting and service providers such as Digital Ocean, Amazon, DropBox, and Google. These companies provide software, hardware, storage, and networking technology to make what you see possible. We maintain event logs and server logs like most companies do. By using the site and Services, you are authorizing ComproGear to store, transfer, and use your information in the United States and any other location where we operate. We always do our best to choose reputable providers. That's why we use well-funded and established companies to handle our hosting and data.
Third-Party Embeds
Often you'll see content on the ComproGear website that's not hosted by ComproGear. These are often known as "embedded content". They are hosted by third party websites, and include examples such as YouTube Videos and Twitter Tweets. These files typically load the same way as if you had visited that website yourself. For example, when you see a YouTube video on the ComproGear site, it's as if you went to YouTube and watched that video. Whatever information YouTube collects when you use that video is the same as if you went to YouTube.com.
ComproGear cannot control what data third parties collect or what they do with that data. Third-party embeds are not covered by this policy. They are covered by the third-party site of the embedded content. Embeds may request your personal information or interact with you in various ways. We do our best to keep any bad actors off the site by using reputable sources. If you see something weird in an embedded image or files, please contact us and let us know. We do actively use Google Forms on our website. These are often used to collect personal information for shipping products to customers or reviewers. These forms are linked to Google accounts that we control and actively monitor the usage rights, sharing settings, and security for.
Tracking & Cookies
We actively use browser cookies and similar tracking technologies to recognize return visitors and track specific sessions on the ComproGear website. If you're not already aware, most websites use cookies. It's "baked in" (haha, get it?!) to most content management systems and ecommerce platforms.
We use cookies (yum!) to log you in, remember your preferences (default language, product sizing, etc…), check email effectiveness, and personalize content and services for you. Without cookies most basic functionality of our website would be broken. In fact, most of the internet would suck without them. You can always clear cookies by clearing your browser data. But most services where you have stored preferences will reset to defaults the next time you visit them.
Some third-party services may also place cookies in your browser. This includes things like Google Analytics, which uses browser cookies to monitor session tracking so we can see how visitors are browsing the site and using the Service. It also includes Google Adsense and the DoubleClick Cookie which is used to serve ads and re-target advertising across the web. This privacy policy only covers use of cookies by ComproGear and does not cover the cookie policy or privacy policy of third parties. If you choose to use this website, please read the Google Privacy Policy as it relates to Google Analytics and Google AdSense.
AdSense
We use Google AdSense advertising network. Third party vendors, including Google and others, use cookies to serve ads based on your prior visits to this website and other websites around the internet (sometimes called "re-targeting" or "interest-based advertising"). This cookie is called the DoubleClick cookie and it enables Google and it's advertising partners to serve ads based on your visit to specific sites across the internet. It's why you see the same ads over and over around the internet. No, evil garden gnomes are not following you around watching your every move. It's simply automated advertising that adapts to your personal preferences to serve you advertising based on what you are most interested in. You may opt out of the DoubleClick cookie for interest-based advertising by visiting Google's Ad Settings section. Just Google Search "DoubleClick Cookie Opt Out" for the latest location to opt out.
Data Security
ComproGear uses web encryption (SSL Certificates) to secure transmitted data. This can be seen in the URL of the site being https:// instead of http://. Some browsers may simply show a lock icon instead of the actual http. If you are in doubt, double click the URL and look at the http section. If it's HTTPS, you are using a secure connection. However, no data transmission over the internet is ever 100% secure. We cannot guarantee your security, so you have to use the Service at your own risk. A little bit of paranoia is always healthy.
Business Transfers
If we are subject to a merger, bankruptcy, reorganization, acquisition, or sale of assets, your information could be transferred and subject to a different privacy policy. We will do our best to notify you if this is the case. If that ever happens you would have an opportunity to delete or modify your information.
Email from ComproGear
We send emails for multiple purposes, including marketing, order updates, account changes, service policy changes, etc…
You cannot opt-out of required transactional emails unless you delete your account. But you can opt-out of any non-required emails such as marketing, newsletters, or activity notifications. Look for an opt-out link in the bottom of the email. If that's not present, simply reply to the email and politely ask to be unsubscribed.
When you open, click, or interact with an email sent from ComproGear, we may receive information about your interaction. We will often have tracking links to see the open rates, click-through rate, and purchase data from emails we send. Our goal is not to track individual customers, but to get aggregate data on which email campaigns are most helpful to customers.
We won't ask for your password or account information over email. If you receive an email that looks like it's spoofed and not from us, please forward it to <[email protected]gear.com> so we can investigate it.
Changes to this Policy
ComproGear may update this policy from time to time. The most current version can be found on this page.
Questions
Please send any feedback about this policy using the contact page.
---
European Union Users – Data Protection Statement
Processing Activity Description
ComproGear stores, uses, and collects personal information of users for the purpose of customizing and improving our services.
Purposes of Processing
Fight abuse, fraud, and spam use of our services
Promote, test, and improve the Services
Process usage statistics for the Services
Improve ComproGear products
Serve Web Based Advertising from 3rd Party Companies
Legal Bases
To provide the Services ComproGear must collect and store personal information about users. ComproGear also pursues it's legitimate interests with logged out users of the service by collecting minimal data with logged out users. These legitimate interests do not out weigh or violate our users privacy interests because we are fully transpartent about these activities and collect minimal data.
Public Nature of Personal Data
Users may choose to publicly interact with the Services by leaving a comment, sharing a review, or sharing a product recommendation with a friend. If customers do not agree to this public usage, they should not create an account or use the specific features that post public data. Search engines and social media sites may index any user generated data and display it publicly.
Categories of Personal Data Collected
Name
Address (non-public)
Email Address (non-public)
Phone Number
IP address
Browser type and information
Purchase History
Do-Not-Track Status
Browser Fingerprint
Username
Display Name
Password
Session Activity
Review Stars, Description, and Title
Site Usage History
Billing Information
Purchase and Billing History
Categories of Recipients
ComproGear shares personal data with third-part services to facilitate providing the ComproGear Services. These can include the following types of third-party services
Analytics
Storage, Hosting, and Data Processing
Security
Communications
Payment Processing
Payment Processors
ComproGear uses payment processors such as Google, Stripe, Amazon Pay, and PayPal. ComproGear may add more payment processors in the future. These payment processing companies may collect and store personal data and billing information and history to provide their services and facilitate orders. They may also store or collect personal data to prevent abuse and fraud.
When you delete your account, ComproGear deletes your data, but has minimal access to payment provider information and may not be able to delete data at those locations.
Personalizing User Experience
ComproGear collects and stores personal data about it's users to customize their shopping and reading experiences. This does not constitute automated decision-making as described in the GDPR because there are no legal effects or other significant effects for the users. ComproGear may employ algorithms to fight abuse, spam, and fraud.
Cross-border Transfers
ComproGear is hosted in the United States. When using the services you authorize ComproGear to store, transfer, and use your information in the United States or any other countries where we operate. When your data is disclosed to processors it's subject to the level of data protection in this statement or higher.
Retention
ComproGear retains personal account data for the lifetime of that account. If you would like to delete personal information, please contact us. To delete payment or billing information, please contact the specific payment provider, as ComproGear has limited access to those records.
Rights of Data Subjects
At any time you may object to the use of personal data by contacting us at <[email protected]>. If the complaint relates to possible alleged misuse of personal data by a third-party we may have to delete your account due to relevant law, public interest, contractual obligations, or other relevant rights of expression.
You have the right to lodge a complaint about the processing of your personal data under EU law with the supervisory authority of your EU member state.
Subject Access Requests
We process subject access requests and account deleting requests from the actual account holder only. We are not able to process these requests on behalf of third-party services.
Contact Information
ComproGear
13900 CR 455 Unit 107-138
Clermont, FL 34711
United States
Website: https://comprogear.com
Email: [email protected]
---
Popular Articles on ComproGear
Compression Socks for Ankle Swelling Choose These Socks for Ankle Swelling
Compression Socks for Swollen Feet Finding The Perfect Fit for Vascular Health
Wide Calf Compression Socks Properly Sizing Compression Socks for Big Calves
What Are The Best Socks for Circulation Medical Socks for Circulation
---
This page last updated April 5, 2023