ComproGear Compression Socks come in the following sizes: Small, Medium, Large, Extra-Large.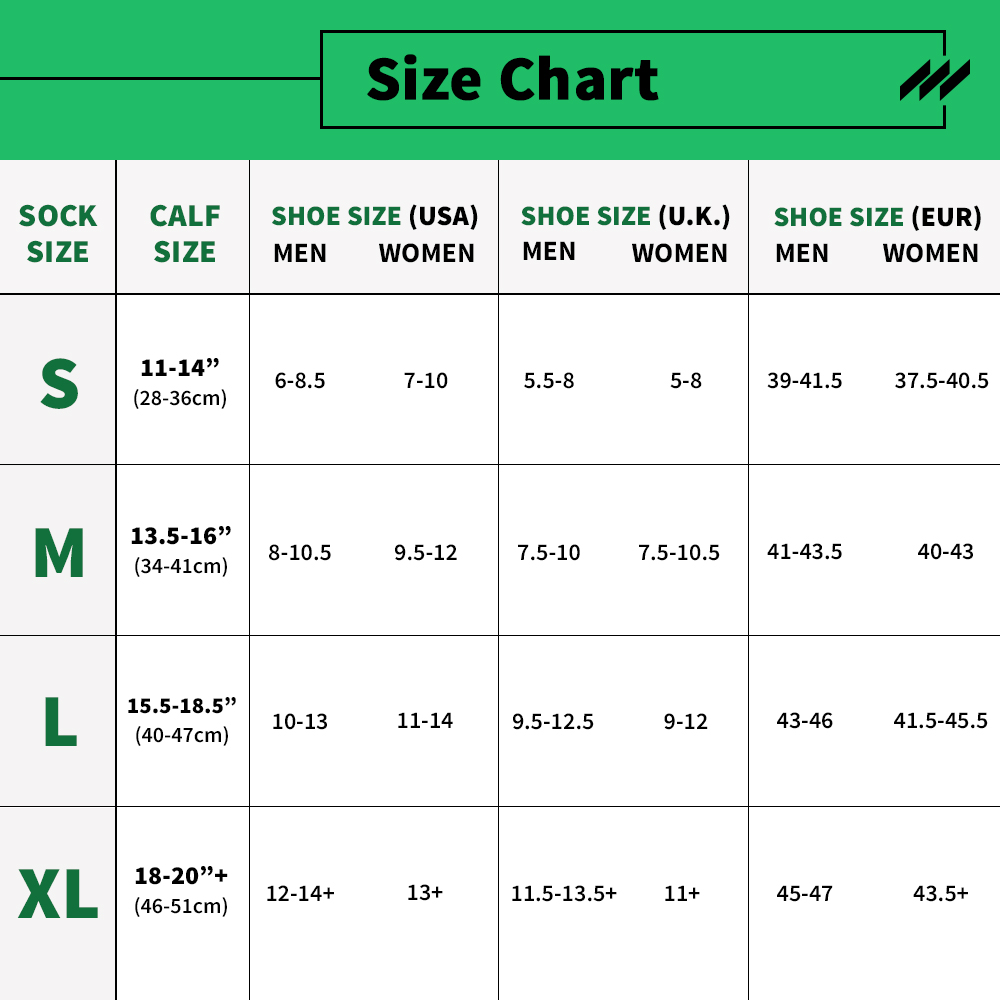 That was the basic sizing chart based on calf and foot measurements.
If you want more detailed sizing measurements, those are below.
NOTE: The values below are fabric sizes with NO STRETCH. The fabric is designed stretch when you put the compression socks on. We recommend measuring your body and then choosing a size that's slightly smaller than what you see below.