ComproGear Compression Socks come in the following sizes: Small, Medium, Large, Extra-Large.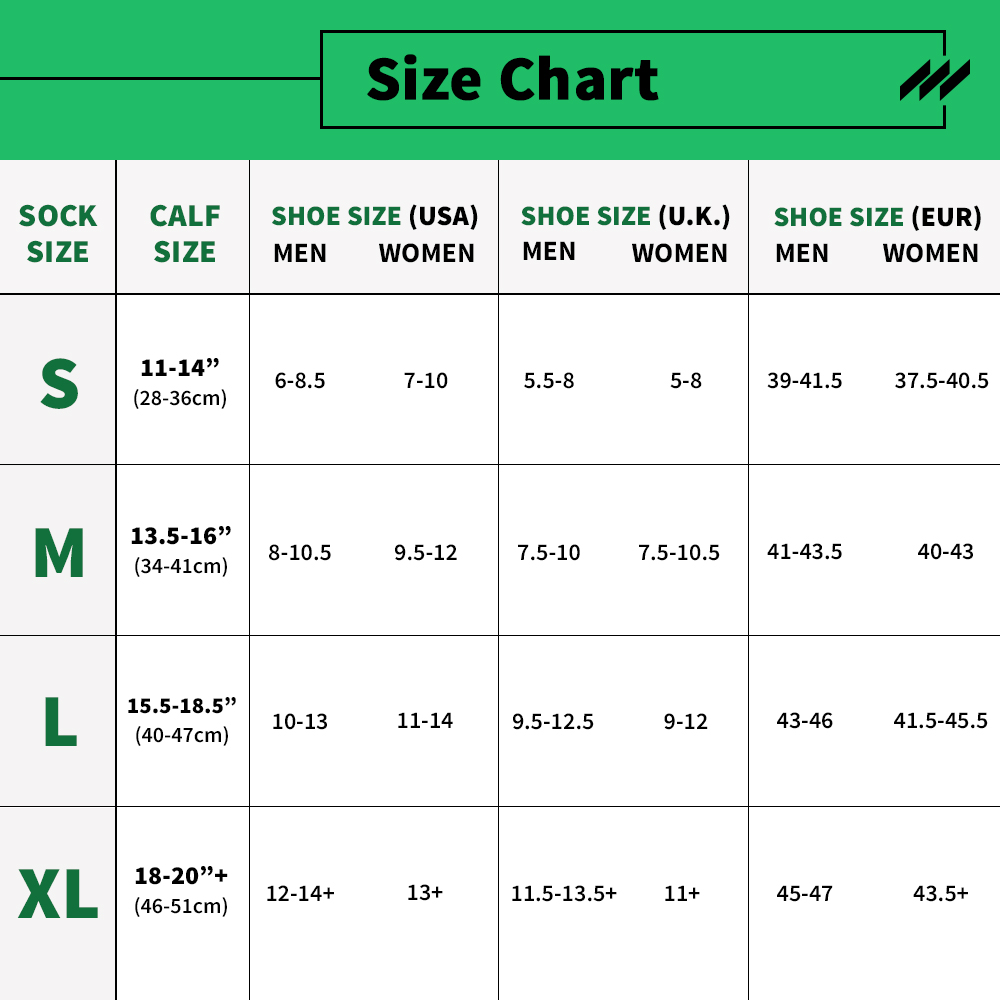 That was the basic sizing chart based on calf and foot measurements.
Want to Stop Leg Swelling Now?

ComproGear Compression Socks are designed to stop swelling instantly!

Click the button below to see the lineup of ComproGear Compression Socks:
If you want more detailed sizing measurements, those are below.
NOTE: The values below are fabric sizes with NO STRETCH. The fabric is designed stretch when you put the compression socks on. We recommend measuring your body and then choosing a size that's slightly smaller than what you see below.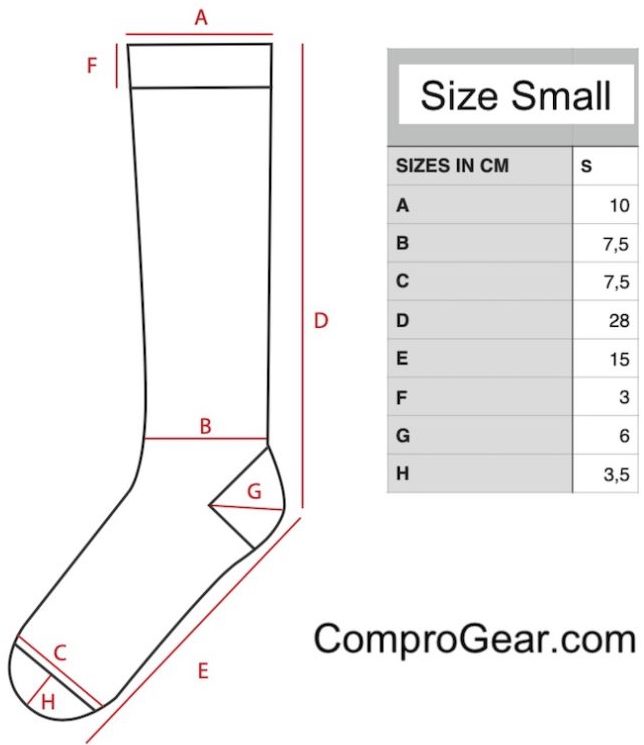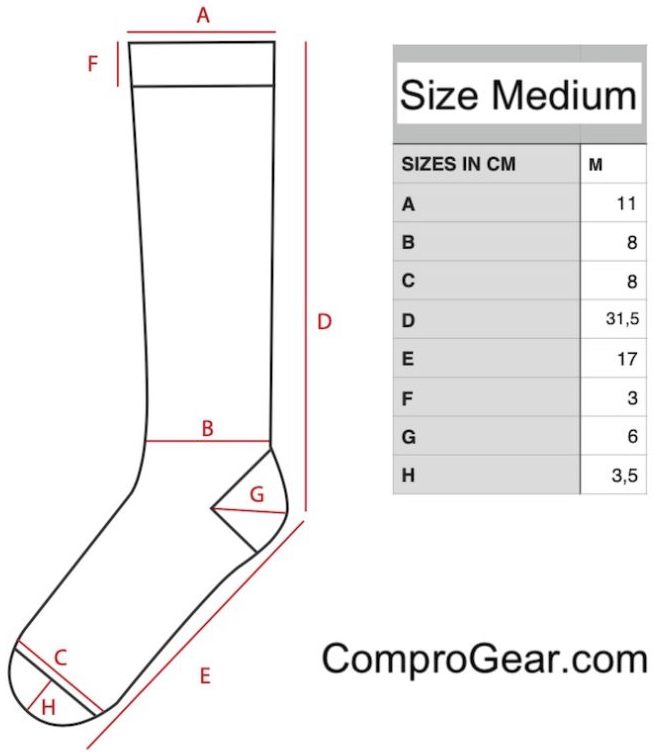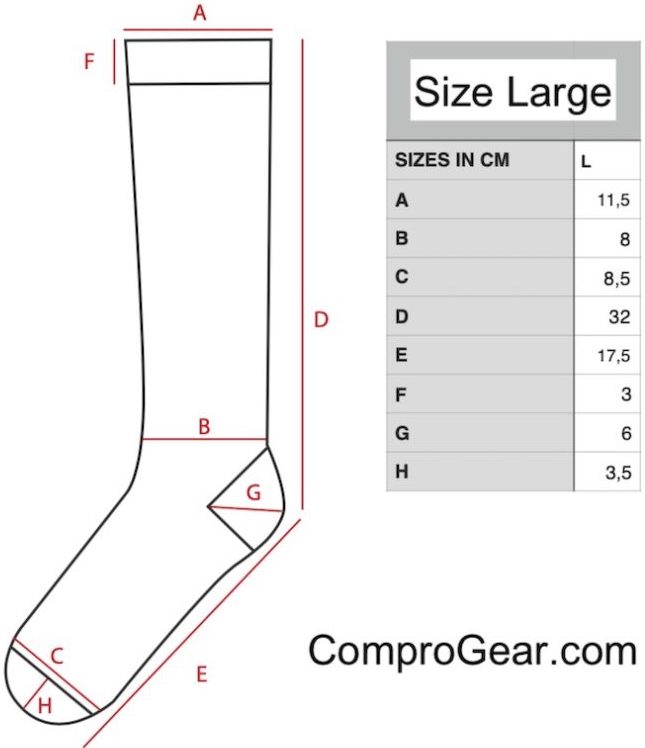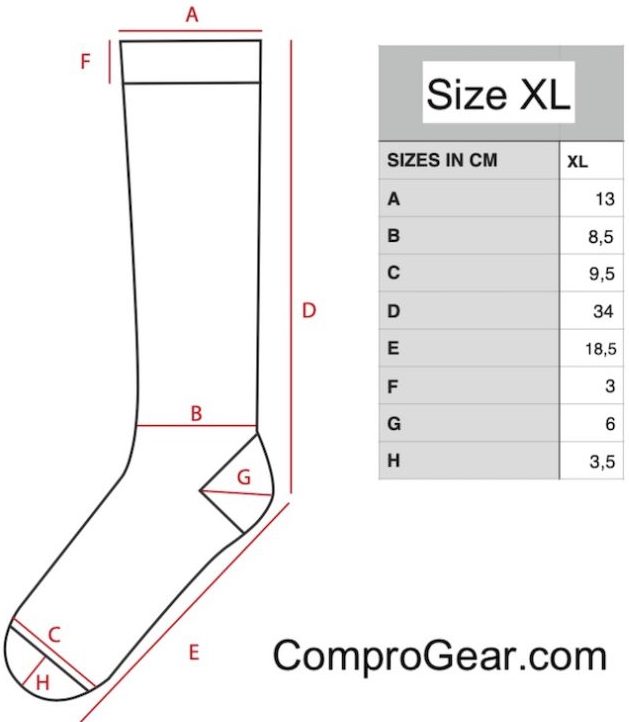 Want to Stop Leg Swelling Now?

ComproGear Compression Socks are designed to stop swelling instantly!

Click the button below to see the lineup of ComproGear Compression Socks: