Last Updated January 13, 2022
Women are raving about the Rose Toy on Social Media.
Tik Tok is blowing up with women talking about the rose sex toy. Orgasms that normally take 5, 10, or 20 minutes happen in seconds.
"My legs locked up. I almost put my hand through a wall I was bracing so hard."
The reviews are all for the original rose toy, which you can see the design for here:
Click here to see the Secret Bouquet Rose Toy at Amazon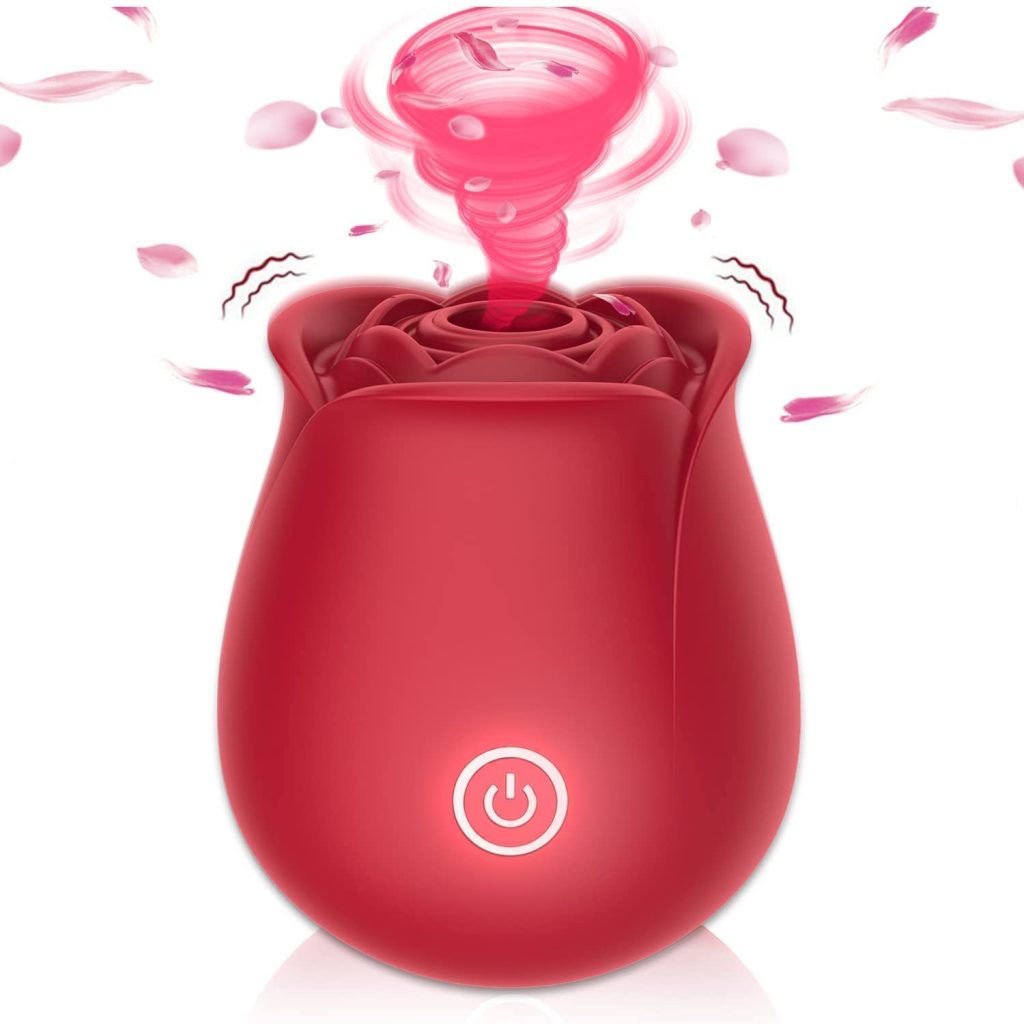 Are the reviews real?
That's why I thought at first. Are these reviews real?
All these websites are selling the rose toy, so maybe they're posting fake reviews.
Turns out, that's probably not the case.
Like anything in life we can't really be sure. (It's like asking if your favorite athlete is on steroids? You never really know.)
There is strong evidence in two directions.
First is Amazon. Amazon is a HUGE company with a reputation to uphold with their customers. Amazon has subtly evolved over time to make customer reviews more and more strict.
First Amazon removed incentivized reviews ("I'll give you a $10 gift card for a review")
Then Amazon removed freebie giveaway reviews ("I'll give you the product free for a review")
Next Amazon removed positive review requests ("Please give me a 5-star review")
Over time Amazon's automated system has gotten better and better at removing anything that smells of fake reviews. Sure you can find one or two examples, but on the whole it's the best system yet.
The top Rose Toy on Amazon (as of this writing) has a whopping 453 ratings and 4.5 stars.
The reviews show the rose toy works.
"My soul left my body…and came back"
"first off, believe allllll the hype bc I'm on a different planet"
"It is not just another mediocre toy, this one does more than vibrate – It does have suction but it's that little thing on the inside that gets you…Trust me, I didn't see God or the moon…I dont think it took my soul but this toy is extremely pleasing and if it does for you what it's done for me, you'll start understanding why people are buying backups for just in case"
"…5 seconds and you're good to go…"
Obviously the first thing I did was go to the 1-star reviews and see if this thing is a scam.
If it didn't work, I expected a bunch of "This thing is junk. I didn't feel anything." reviews. So far, nope.
"Won't turn on and won't charge."
"Won't hold a charge."
"Worked for a month used with my husband and it works wonders. Not it won't turn on. Very sad day."
In fact, only 4 out of 116 written reviews state that they weren't a fan of the sensation. That's ~3% of all written reviews.
With a 97% success rate, I'd say we have a winner.
It's like a restaurant where 97% of people LOVE the food and are raving about it on social media.
Except the rose toy restaurant serves orgasms, not food.
Amazon's not the only place to look at unbiased reviews (though it is a good one).
I also examined reviews on another ecommerce site that was offering the Rose Sex Toy for sale. Keep in mind not all rose toys are the same, and this one was an entirely different version.
This site had basically all positive reviews of the sensation. In fact, I could find only 1 person who didn't like the experience.
All the other negative reviews were for rose toys that showed up broken or didn't ship on time or took longer than 2-minutes on the charger.
As usual, the positive reviews were about how they got to O-land in seconds.
"Sucked the soul smooth out of my coochie"
"This right here will make you reevaluate if you even want a man."
"Let's just say Rosie is the best! I love my husband til death due us part, but Rosie oh Rosie. Never have I ever had an experience like Rosie has given me. I think about Rosie throughout the day thinking about the experience she gave me."
"I absolutely LOVE it. It gives new meaning to the term "quickie". It's discrete, cute and arrives beautifully packaged."
In fact, most people said they used it two or three times…or in the case of one reviewer, 5 times… the first day.
I'd say this little toy works.
Now in my research I've noticed several variations of the rose sex toy.
It seems the whole sex toy industry is trying to capitalize on the name by designing their own version of the rose toy.
The reviews we looked at are all for the original rose toy, which you can see the design for here:
Click here to see the Secret Bouquet Rose Toy at Amazon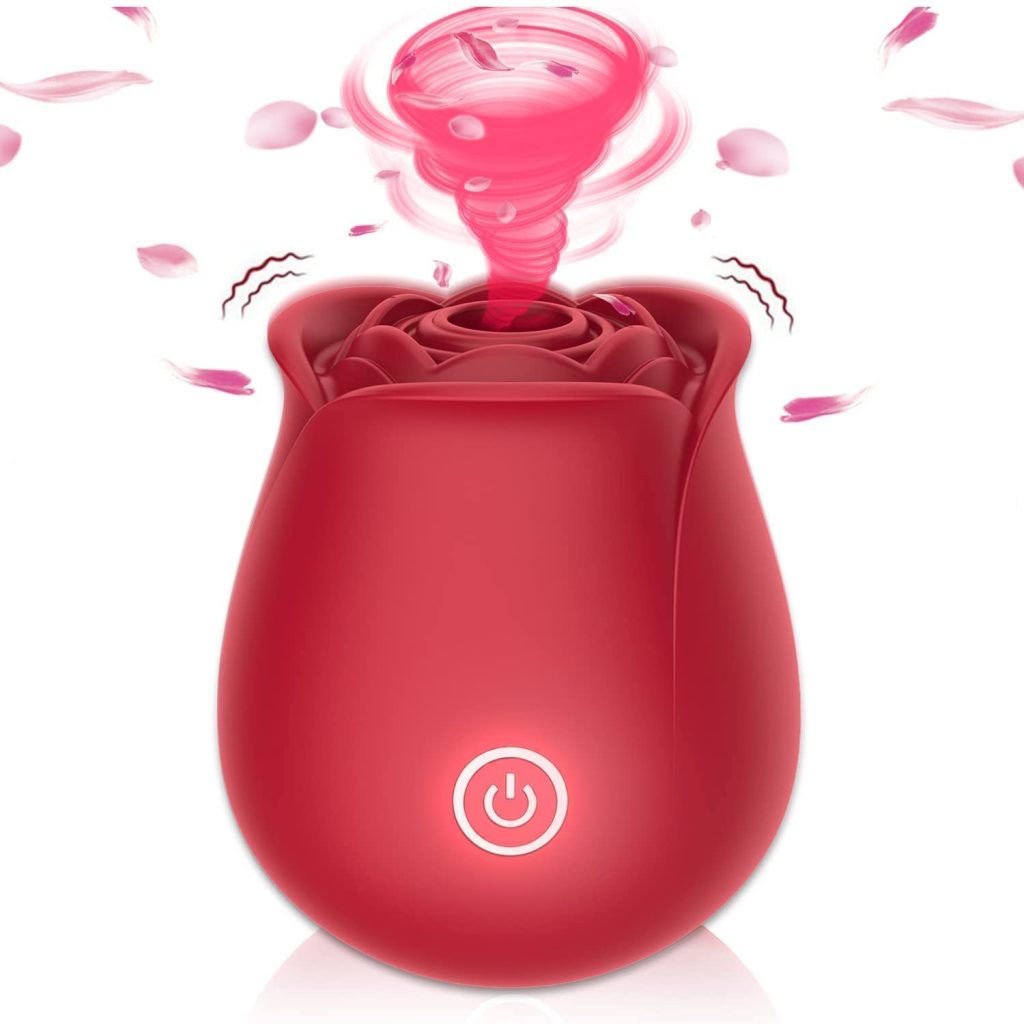 Not all Rose Toys are Created Equal
There are a lot of cheap knockoffs. Apparently anything that vibrates or looks even remotely like a flower is now being called a rose toy.
Giant dragon dildo? Call it a rose toy!
Fuzzy Handcuffs? Slap the name rose toy on it and it'll sell!
We like the original and still the best, the Secret Bouquet Rose Toy.
Why We Like Secret Bouquet
It comes with a "Best Orgasm Guarantee"

This is the first toy we found with a lifetime guarantee. And not just a guarantee against manufacturing defects or product failure. This is a guarantee that you'll have the best orgasm of your life or get a complete refund with no need to return the product.

Other companies don't even offer a warranty. "Oh, it's broken. We don't care."

Some companies are even running scams. One popular rose toy seller is sending out headphones instead of rose toys. Seriously?!?

The Secret Bouquet Rose Toy is sold on Amazon, so getting a refund is easier than snapping your fingers.


Wireless Charging

It's nice not to have a bunch of holes in your toys. Liquids like lube and other bodily fluids don't sit well in charging ports. (Only use water based lubes with this toy)


Waterproof

In case you want to use it in the bathtub. Or in case you squirt…which tons of reviewers say they did with this toy.

Discreet Packaging

Seriously, this thing is more discreet than getting a secret message from a spy agency. The actual product packaging is a plain box with a rose on the side. Then the product box is inside a plain Amazon box or bag.

In order for someone to know what this is, they would have to open your Amazon boxes, then open the actual product packaging. Even then, they'd probably think it's a decorative flower or essential oil diffuser.

The company Secret Bouquet is supposedly working on ways to make the packaging even more discreet, like switching product packaging to a plain brown box.


Ships from Amazon in 1-3 days

Most of the current companies are drop shipping from China. This takes 4-6 weeks to arrive, if it arrives at all. The fastest companies are shipping from the United States in 1-3 weeks using USPS. (Again, if it arrives at all, LOL post office.)

Secret Bouquet ships from Amazon warehouses. You know how fast stuff takes to arrive from Amazon. (The other day I hit the buy button on Amazon and immediately walked to your front door to pick up my stuff)

Mostly we like the Secret Bouquet Rose Toy because of the guarantee. No other companies are offering a guarantee at all.
The lack of guarantee feels a bit too much like a shady used car dealership. What are these other companies hiding anyways? Are their products so bad they can't even guarantee they work?
Final Verdict
Does the rose toy live up to the hype?
We think it does. Based on extensive research, this is a whole new experience!
Don't believe other people's reviews though.
Try it for yourself and let us know what it's really like…
Where to Buy The Rose Toy
We choose the Secret Bouquet Rose Toy. It ships fast from Amazon warehouses. Plus it's got that "best orgasm ever guarantee" so if it's not the best thing you've ever experienced, just get a refund.
You can see it here at Amazon: