Last Updated May 18, 2021
Leg and foot pain is very common, and one way to deal with that is with a compression support hose for women. By wearing these socks, tights, or opaque stockings, you can alleviate pain when you have it, stop it from occurring, and support your lower leg after injury or surgery.
Compression hosiery can make your day a lot easier and pain-free, especially if you work in a job where you are on your feet all day, or you have recurring leg pain and swelling such as lymphedema.
A good pair of compression socks could be the answer that you have been looking for.
Where Can You Get Compression Socks?
There are many places and brands like sigvaris, zensah, juzo and therafirm where you can purchase these socks and support hose for women, both online and at physical stores, but not all are built equally. That's why we recommend checking out our high-quality compression socks. 
We have spent years designing and manufacturing the best pair for women, and they will actively reduce swelling and pain, support your foot and lower leg, and keep you comfortably on your feet for longer.
Not only are our knee highs with silicone band, thigh high, open toe, closed toe socks exceptionally functional, but they are comfortable and stylish too. Wear them under pants or leggings, or pair them with shorts and a skirt. They are so comfortable that you can wear them all day, both at work and after.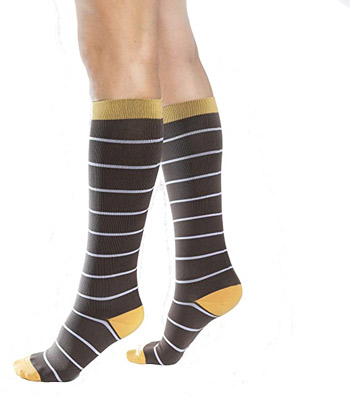 Benefits
When you are on your feet all day, it gets harder and for your heart to pump your blood back up your body, and this can affect the muscles in your legs, especially the calves. By compressing the veins in your legs, the blood can flow more easily and with more volume. This means that more nutrient and oxygen-rich blood is circulating in your legs, and that reduces the risk of injury and swelling, along with alleviating pain and aiding recovery.
With this boosted circulation in your legs, blood does not have a chance to pool or clot, and this reduces the risk of deep vein thrombosis, blood clots, and swollen legs. Better circulation also means that you are not going to suffer from lightheadedness or unsteadiness when you are on your feet.
If you have varicose veins, compression hosiery helps to support your leg and reduce pain. And, if you have suffered a leg, ankle, or foot injury, compression socks will not only support the injury and give you more mobility, but they will also aid in recovery due to improved circulation.
If you have any pain, swelling, injury, or discomfort in your lower leg, compression hosiery can help.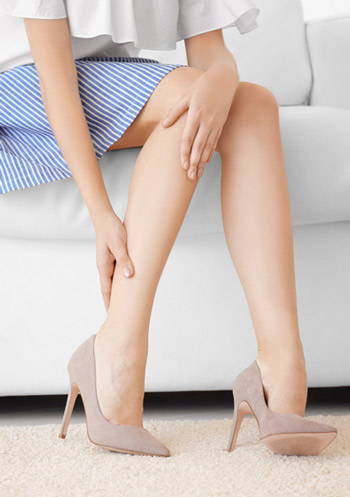 Types
When we look at compression hosiery, we can break it down into three main categories: socks, opaque stockings, and tights. Socks can sit at the ankle or can cover the calf (this is more common with compression socks), knee highs with silicone band, while opaque stockings cover up to and above the knee, and tights, pantyhose or thigh high that can go all the way up to the thigh and waist. All three can offer compression and support, and compression socks are usually the ones that will provide the most support unless you need support for your knees and thighs too.
When you are choosing the type of hosiery that you need, the amount of coverage that you need will be important, such as knee highs with silicone band, open toe and closed toe – but more important than that is the type of compression wear, and that can be broken down into graduated compression, anti-embolism, and non-medical support.
Graduated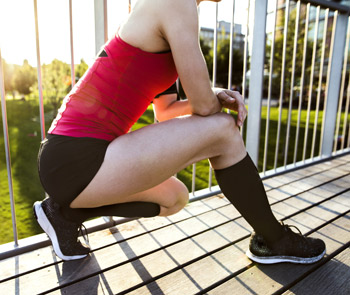 Graduated is the most common type that you will find, and the compression is graduated as you work your way up to your leg. The level of compression is typically strongest at the ankle, and this lessens as you work up toward the knee.
This is the best type of support for those who are mobile, such as those who are on their feet all day.
Anti-Embolism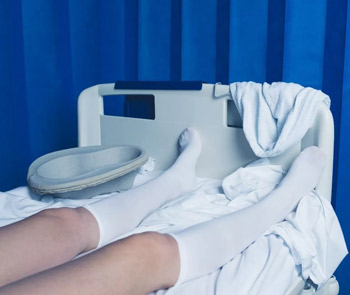 These are mainly used to treat deep vein thrombosis and other similar injuries. These knee highs with a silicone band, open toe and closed toe socks can also be used for recovery after surgery or injury. They provide gradient pressure, and they are usually prescribed.
This type of support is best for those who are not mobile.
Non-Medical Support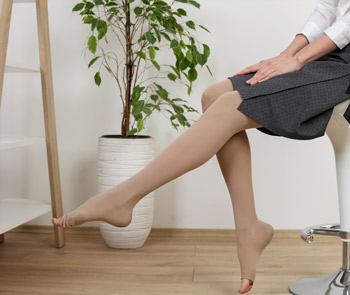 This type offers less compression than the other two options, and they are not as effective in treating pain and swelling, but they are still elasticated and offer some support.
This type of closed toe support is for those who have tired or achy legs, but will not help with pain and swelling.
Sizes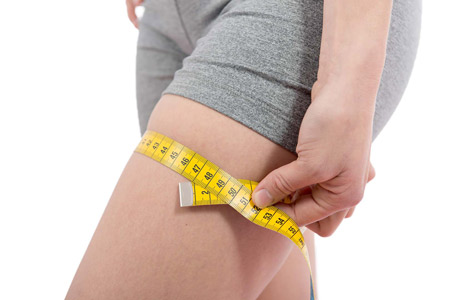 Support hosiery is sized differently from regular hosiery, so you should not look for a pair that are the same size as your regular socks. Instead, there are some measurements that you can take to ensure that you get the right size and the right level.
You are likely looking for compression for your wide calf, so you need to measure the circumference of your calf at its largest or narrow point. You should also measure the height from the ground to your knee when you are standing barefoot.
If you are looking for a pair that will also support your thigh – for thigh high, you need to also measure the circumference of your thigh. You should then measure the height from the ground to the top of your thigh/bottom of your rear.
When you have all these sizes, you can check the packaging of your compression wear to ensure that you have the right size.
What Women's Compression Hosiery Are Made Of?
Compression hosiery such as knee highs, pantyhose are made from many different materials, and most of them will have some elasticity, and that is what helps to create the compression. You will often find nylon, cotton, spandex, and natural rubber for women.
Depending on the amount of compression needed, the material will be used in different combinations and varying thicknesses. The material, such as microfiber used will also dictate how soft and comfortable the finished sock is.
Spandex and nylon are pretty typical for compression socks – microfiber and cotton is usually added to travel socks or compression socks that are going to be worn for long periods. In many modern wear, you will also find microfiber, ultrasheer such as the juzo soft that will give the footwear a more sheer look and also allow your feet and legs to breathe. Some socks even contain silver textile threads to add anti-microbial protection.
Best Compression Socks for Women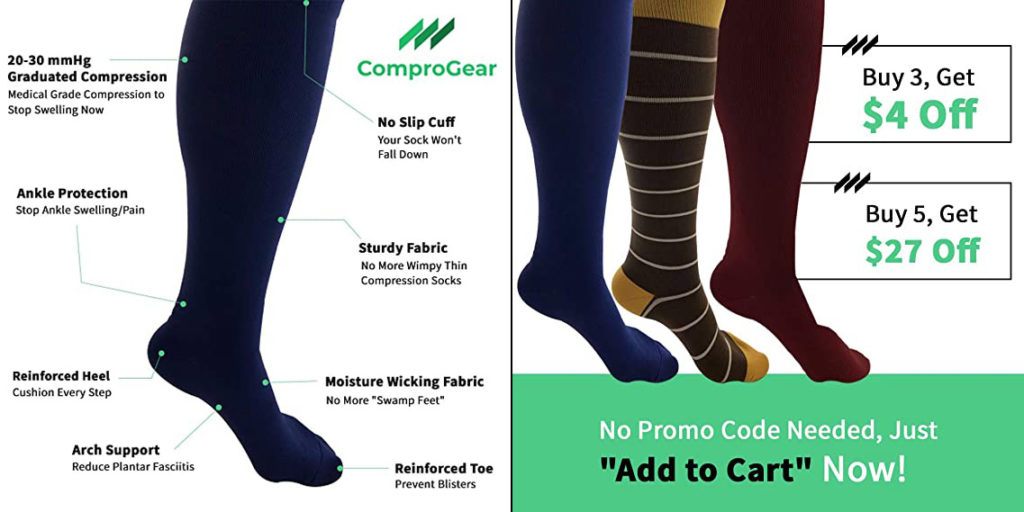 ComproGear Compression Socks
www.amazon.com/ComproGear-Compression-Socks-Sunset-Stripes/dp/B07ZCDCXFB/
At ComproGear, we have spent a long time perfecting the perfect compression socks for women. Our socks have been created to bring instant relief from pain and swelling, and they are comfortable enough to be worn all day.
These bring you 20-30mmHg of medical-grade compression, the most common amount of non-prescribed compression. This is the maximum amount that you can get without a prescription, and it can bring you instant relief from pain, along with stopping swelling when you are on your feet all day.
Not only that, but the socks look great too. While many companies will have one or two plain options when it comes to compression socks, we believe that these can be functional and fashionable. We have seven distinct styles and designs, allowing you to match almost any outfit, and wear them for any occasion.
When we set out to perfect these socks, we looked at 30 pairs of competitor compression socks and tested them. From there, we were able to do things properly. Our socks are not thin and cheap; they are designed to last so that you can live pain-free, and stay on your feet.
If you are not 100% satisfied, then we have a 100% money-back guarantee. If they are petite or the wrong size, you don't like the style, or they just don't work for you, then we will give you your money back, no questions asked.
We believe that our socks offer ultimate compression and amazing comfort, and we invite you to try them today.
Who Should Be Wearing Compression Stockings?
There are many reasons to wear compression hosiery such as opaque stockings, so let's break it down.
You Work On Your Feet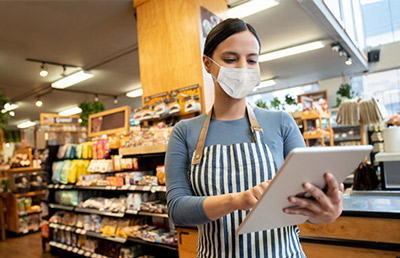 If you work on your feet all day, then you probably feel that at the end of the day. Even if you do not suffer from pain and swelling, that may develop over time, and these can help you to avoid that, or to treat it when you do develop any pain or swelling.
Wearing these when you work on your feet all day can help you to feel less tired and fatigued at the end of the day.
Athletes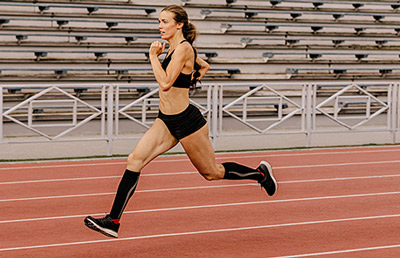 Compression socks are great for preventing preventable injuries, and they can also boost performance by improving circulation, and helping oxygen and nutrients get to leg muscles.
More and more athletes are wearing compression socks while competing and training, and there are studies ongoing to see whether or not they make a difference. One thing is clear, though, and that is that the socks are not harmful.
Post-Surgery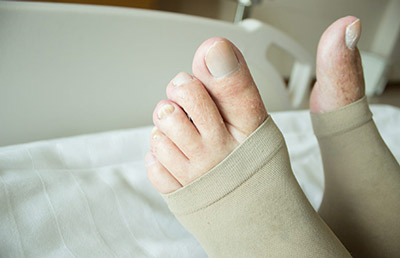 If you have had surgery and are bedridden, or if you have lost mobility and have to sit or lie down for long periods, then open toe compression socks can limit the threat of blood clots in your legs. They keep the blood flowing and improve circulation, and this reduces the threat of clotting.
Varicose Veins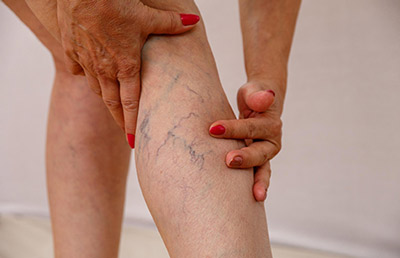 Varicose veins can strike anyone, and they are often more prevalent in women who have been in maternity. Compression socks can help to reduce the swelling that comes with varicose veins and keep the blood flowing. Many women who wear compression socks to help with varicose veins report that they have more relief and comfort.
Travel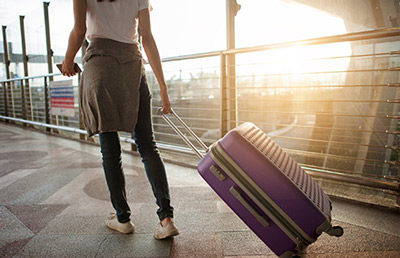 Long-distance travel can mean a lot of sitting around in narrow areas such as in buses and airplanes, thus this increases the chances of deep vein thrombosis (DVT). These blood clots can be quite painful but are usually negated if you can move around during travel. When you cannot, compression socks will help to keep your blood flowing and reduce the risks of clots.
Recovery
If you have had any sort of injury or swelling in your leg, it can be hard to quickly recover. Compression socks, such as thigh high and open toe can offer many benefits that can help you to recover swiftly.
Firstly, compression socks actively boost circulation, and that can immediately reduce swelling. When your blood flows better, nutrients and oxygen are delivered to your leg muscles, and this means that your muscles can heal more quickly. Finally, more support from the compression socks can have you moving around with less pain. Often, the key to recovery is mobility, and the more that you can move, the quicker you can heal.
How to Find the Right Compression Level
There are three main compression levels, and finding the right level of compression will come down to your needs.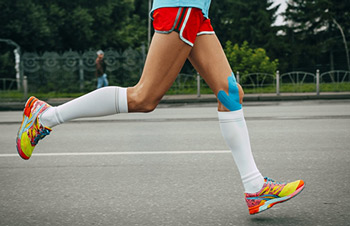 15 mmHg-20 mmHg: Great for daily use, travel, and sports. This mild level of compression will improve your circulation to prevent injury and swelling before it happens. If you do not suffer from pain or swelling and want to take preventative measures, then this is the level of compression for you.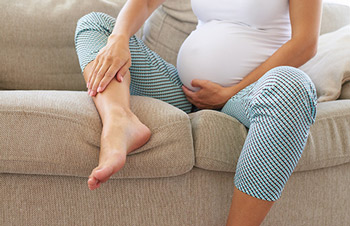 20-30mmHg: The most common level of compression for treating pain and swelling. If you are on maternity or have any pain or swelling, an injury, varicose veins, or need to recover after a medical procedure, then this is the right and moderate level of compression for you.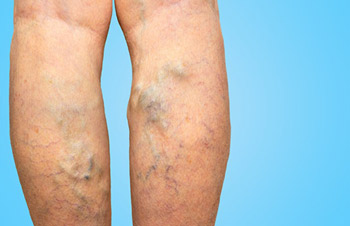 30-40 mmHg: This level of compression is available with a prescription, and is used for more serious treatment, such as recovery from blood clots, edema, lymphedema, surgery, and extreme varicose veins.
What to Look for When Buying Womens Support Hose
Comfort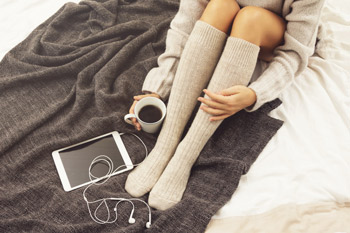 If you are going to wear compression socks such as thigh high and pantyhose, then they need to be comfortable like those of the mild level 10 mmHg – 15 mmHg, ultra sheer knee type or you are going to be wasting your time. Don't be afraid to spend a little more to get high-quality materials, such as microfiber that you will be able to wear all day.
Compression
For mild or light use, look for 10-15 mmHg compression, and for more serious swelling like lymphedema and pain, opt for moderate 20-30mmHg. If that is not enough for you, then you should consult your doctor for a prescription.
Type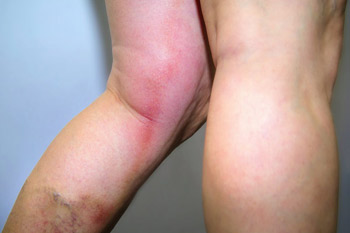 If you have pain or lymphedema-like swelling in your foot, then an open toe ankle sock will be enough. If you have calf pain, make sure that you get a sock that covers your calf and sits below the knee. If you need full leg coverage, make sure that you get something that sits at your waist and is still comfortable.
Budget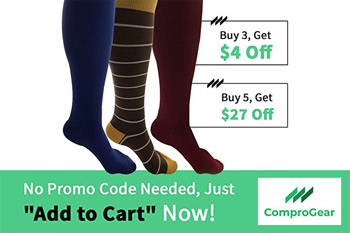 You are not buying a regular pair of socks, so you should not expect to pay the same as a regular pair of socks. We always say that you get what you pay for, and you should always pay a little more to get quality. Cheaper socks may seem like a good deal, but they are likely going to be uncomfortable, and they are going to lose elasticity quickly.
Style

You do not have to settle for plain black or white socks. There are many colors and styles out there now such as sheer, and you can easily find a pair of compression socks that match your aesthetic. Don't be afraid to be bold, and show off your socks.
Support Hose FAQ
How Long Should I Wear My Support Hose?
The quick answer is that you should wear them for as long as needed. The long answer is that there is no one answer. If you need them for travel, then wear them when you are traveling. If you are on your feet all day at work, it is fine to wear them all day. We recommend taking them off at night when you go to sleep unless you are using them to treat something specific. if you are wearing them for extended periods, invest in a few pairs so that you can switch them every 4-6 hours. This will help to protect the elastic and give you a chance to wash them.
What's the Easiest Way to These Put On?
The easiest way to put on your compression hosiery is to roll the sock or stocking down until you get to the toe. You can then place your toe in the compression wear and roll it up your leg. If you are having trouble getting your socks on, then there are apparatus out there that can help you with that.
Are These Safe to Wear During Maternity?
Yes, these are safe and ideal to wear during maternity. In fact, many doctors prescribe moderate compression socks during maternity to help with varicose veins. If you are in maternity and are thinking about wearing compression socks, we recommend consulting your doctor to ensure that they are right for you.
How Should I Wash My Pair?
Remove and replace your support hosiery every 4-6 hours, and wash them on a delicate cycle to protect the elastic. Before washing, make sure that you check the included wash instructions.
Which is the Best Material to Wear for Sensitive Skin?
This may depend on the type of sensitivity that you have, but we would recommend looking for socks that have some natural microfiber or regular cotton in them. Most compression socks use a blend of cotton and a more elastic material such as spandex and nylon. Of course, the irritation may not come from the type of material. Always look for socks that are breathable to limit irritations, and it is ideal to replace and wash the socks every 4-6 hours to prevent rashes from too much moisture being built up.
Medical Support vs. Regular Support
This will come down to what you need to use them for. Do you only feel achy and a little tired after being on your feet all day? If that is the case, then regular support hose will be fine. If you suffer from regular swelling or pain, then medical support hose is the way to go. You can always start with moderate support and move onto medical support if you need to. If your symptoms are bad, or if you think that you are suffering from something more complicated than just pain and swelling like lymphedema, always consult your doctor as you may need to be prescribed more compression that you can buy over the counter.
Can Men Wear These?
Yes, they can, and many do. When it comes to compression options for men, there are the same options that there are for women. In fact, as long as you get the sizing right, it does not matter if the compression wear is for men or for women. When it comes down to it, the type of compression wear chosen will come down to the need of the individual and personal choice.
Do Compression Socks Work Just As Well as Full-Length Compression Stockings?
They can, but it depends on the type of pain and swelling like lymphedema that you are treating. If you have pain in your calf, then the moderate type that covers your calf and full-length stockings are both going to help, but the opaque stockings are going to be overkill and may cause extra discomfort without offering anything extra. We recommend purchasing a pair that covers the affected area and no more. Are you targeting your foot? Choose ankle socks. Want to reduce swelling in your calf? Opt for knee-high. If you have thigh pain, then the full-length is ideal for you.