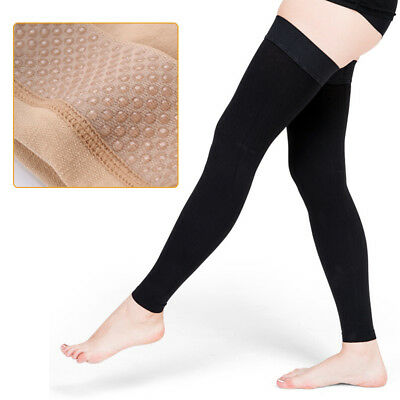 One of the high gears for runners today is leg compression sleeves. But you may wonder why they are so prominent? Why do runners find delight in them? Well, the reasons are well-founded and remarkable. This guide will explore both the reasons and the types of leg compression sleeves that have won the hearts of many. Why do we need to highlight the types? Experiences have shown that many find it hard to get a quality leg compression gear. The ones they've bought in the past failed to meet up with the standard.
Therefore, to avoid falling into the same mistake if you are buying for the first time, and to avoid purchasing a non-quality type if you have fallen victim, this guide is presented. It will logically and reasonably analyze the samples one after the other. To start, it would be nice to understand fully what leg compression sleeves are. If you already know, you can move on and read the types of leg compression sleeves that buyers should purchase.
Leg Compression Sleeves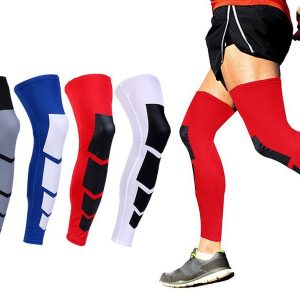 Leg compression sleeves adopt medically graduated compression technology to help wearers relieve discomfort and pain. They are used to alleviate the anxiety that stems from restless leg syndrome, shin splints, leg cramps, plantar fasciitis, DVT, and many more. The level of support exerted by leg compression sleeves is capable of preventing leg injuries. By wearing leg compression stockings when you exercise, you are amazingly limiting your risk of muscle damage.
Also, wearing it one a daily basis gives you the ability to run your daily activities smoothly and excellently. Thus, if you are interested in relieving an injury or preventing the occurrence of a damage, you should get yourself a quality leg compression sleeves. They will undoubtedly diminish the pain you experience.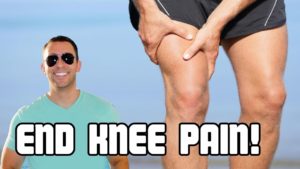 By holding the tendons and muscles in place as you run, a quality sleeve reduces the amount of impact that your legs suffer from, and as a result, it will limit sores. Also, they enhance the circulation, which in turn gives the body the ability to heal faster by presenting more oxygenated and fresh blood to the affected region. Additionally, they revealed to be very useful for shin splints, which is one of the most frequent and common injury runners often have.
Although compression sleeves are available for all body parts, this guide will not feature all the parts of the body where this could be applied. Instead, it is centered on the leg. We are focusing on this because, as runners, one of the essential parts of the body that deserves frequent attention is the leg. And striving hard to care for it is highly a reasonable move.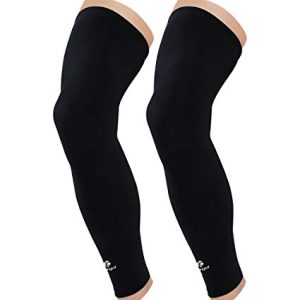 The best types of leg compression socks must be easy for donning and doffing even though they come with medical-grade support. As they provide fantastic support for the leg, foot, and ankle, the design should not be hot or excessively large. They must be able to offer a complete range of support without a bit of discomfort from their braces. Leg compression sleeves can be worn anytime, and can also be worn under any type of clothing. For instance, it can be worn on shoes, regular pants, and socks. They come in different styles of colors, and so buyers can pick between color that matches their unique personality.
Indeed, for a pain-free lifestyle, leg compression sleeves are the ideal solution; they are active and perfect for anyone. But when can they be worn? Leg compression socks must be worn for a long time to achieve its incredible purpose of giving ultra-fast recovery between training sessions and races. If you do, you can be confident that your legs will continually provide you extended and immediate lasting feelings and tightness.
Now that you've gained a substantial understanding of what leg compression socks are, the next spot is what would simplify your process of selection. To have more comprehensive coverage, we will explore 8 of these types of leg compression socks.
8 Different Types of Leg Compression Sleeves
Under this section, you can hope to read extensively on the features that each leg compression sock should come with. Note those points as you read along and keep an eye on the one that attracts you. At the end of the list, I'll tell you what to do. Fasten your seatbelt; we are about to take off now!
1. Leg Compression Sleeves With "Polygiene Stays Fresh"
In the field of leg compression sleeves, having a product with this technology is impressive. This is an anti-odor technology that helps to get rid of or takes off odor and, at the same time, prevent the thriving of bacteria. As a result of this technology, any runners can simply hand dry the product immediately without having to wash them after each use.
Additionally, these types of socks are often stable, durable, and offer high-quality compression, although they can be costly and come with limited color. But you might be fortunate that a particular manufacturer will make available several colors. Leg compression sleeves with this technology undeniably are moisture-wicking. It is designed with a combination of lightweight mesh that can also provide adequate ventilation. Giving you the ability to run, bike, and do all sorts of activities that can make you sweat, yet you would not have the fear that sweat will build up and be retained.
2. Leg Compression Sleeves with a Specialized Compression Zone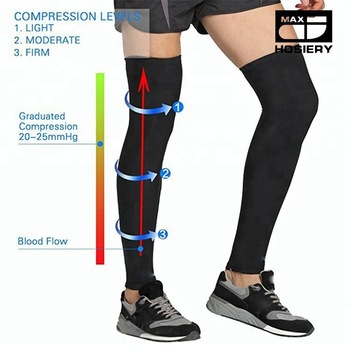 If you know how kinesiology tape works? This type of compression sleeves works similarly. They are designed to mimic it in that they help to heal and protect the calves of a runner. They are very efficient at their intended purpose of healing cases of shin splints effectively. These types are also manufactured to fit well and give proper support. Only a few users have reported sizing issues a specialized compression zone sleeves. Due to its technology, you might have them with a medium level of pressure. Still, with its unique design, users can obtain targeted support in the region where kinesiology tape will usually go. The primary function of this type of design is to help heal shin splints and to prevent those who are prone to this type of injury. If you are seeking an excellent product, you might find it helpful to settle with this type of compression sleeves.
3. Leg Compression Sleeves With High-Level Compression
If you are seeking a high level of compression, you can opt-in for this type of compression sleeves for legs. Users have found this category to be highly effective in helping them deal and address conditions like splint shins and have even assisted in recovering faster from their exercise. However, it could have sizing issues, but it is evident that if you will be going for this type of product, have your measurement handy and check it with the sizing chart.
Leg compression sleeves with high compression levels also fit the calf very tightly. Due to its high level of compression, these types give you remarkable support when you run, and that is why they have been reported to help solve muscle soreness and enhance the healing process since they hold muscles in the right place and have less wear and tears.
The use is best for folks that need or are recommended to use a high level of compression. Therefore, if you are a first-timer on leg compression socks, you might find it helpful to go with a less compression instead of opting for this option, after familiarizing yourself with compression sleeves, then you could try this out.
4. Leg compression sleeves with full range compression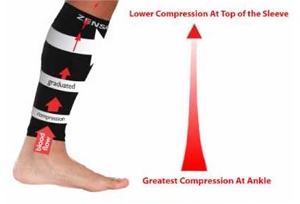 This category does what they are designed to do. They are expertly designed to enhance workout performance. This category is one of the best sleeves you can see in the market, and that is why many users would recommend them for new users. With its design pattern, they are made to last long, and that makes them excellent for runners of all types. They are also available in varying sizes; therefore, getting your real size would not be a problem at all. And as the name implies, they are designed to offer full compression for maximum support and benefit. The support of this type of socks enhances stamina and muscle strength. It makes the legs of users more energized and lighter. It is designed to be used for a wide range of activities. Thus, it is not limited to one specific use.
5. Sleeves For Runners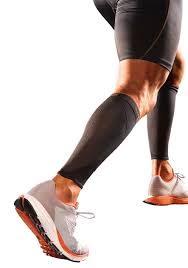 This is specifically for runners. Therefore, if you are a runner, you just have a pick right at your fingertips. Designed for runners, this specific type is to help them perform excellently well and achieve comfort at all levels. The graduated compression designed with it will help a runner to have an increase in the flow of blood, aid in muscle recovery, and enhance performance effectively. It is intended to be used as both active and recovery gear. They are designed in just three categories. Thus you have a microscopic level of control when it comes to fit and compression.
The size is from medium to extra large. They are excellently designed to be stretchy. Thus a smaller size might fit a runner but could be a source of discomfort. This category is also made for those with shorter calves and those in need of targeted compression. They could be worn in all situations. For the price, it's highly affordable, and the design is incredibly significant for users that need to wear them. The stretchy material comes from the mixture of spandex and lycra, and it is definitely lightweight.
6. Sleeves with Stability and Support Design
The Leading feature of this type of compression is the support and stability that it gives. It's a smart choice for any runners. They are even straightforward to wear, and you can spot the effectiveness. The design is made to be flexible and will easily stretch for a snug yet for a comfortable fit. And for first-time users, they can make a great pick. The support from the socks improves the runs and performance during the workout. Additionally, it assists in limiting fatigue, stiffness, and pain. So, in total, you can be confident of quality design and the superior support that you will obtain from this type of compression. They are also easy to apply, and the versatility is highly commendable. They can be used for a variety of workout activities every day. So, even if your requirement is for sports, you can use them. They come with a blend of lycra and come with consistent pressure.
7. Sleeves with Upgraded Performance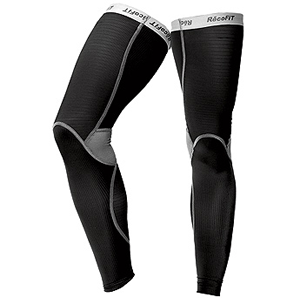 This type of compression offers quality support. This particular type is capable of helping a runner prevent swelling, soreness, and can even protect a runner from lots of common ailments. These types also come with a remarkable feature of enhancing blood circulation. The range of compression is between 20-30mmHg. It also offers varieties of colors and designs for potential buyers. These colors also offer graduated compression support that promotes the best possible comfort you could think of. Due to its upgraded performance, it can be very costly, but when you think of the durability, support, and high quality, if you have the means, you'd want to consider it.
8. Compressions Socks With Snug Fit and Soft Fabric
Making the list of types of leg compression sleeves you can find in the market, it amazingly baby's wearers' legs. Together with that, there is a lot of science built into the make. Also, they are designed to deliver more oxygen to working muscles. They come in different sizes. They provide gradient compression and give necessary supports needed by wearers. The compression is firm and can be used for several purposes. The style is impressive, and it is available in several colors. So with these socks, you can maintain your level of fun.
Conclusion
As you have checked the types and categories of leg compression sleeves you can pick from, did you find anyone that fascinated you? Then note the feature and consult your doctor to confirm if it's your fit.