Last Updated January 26, 2021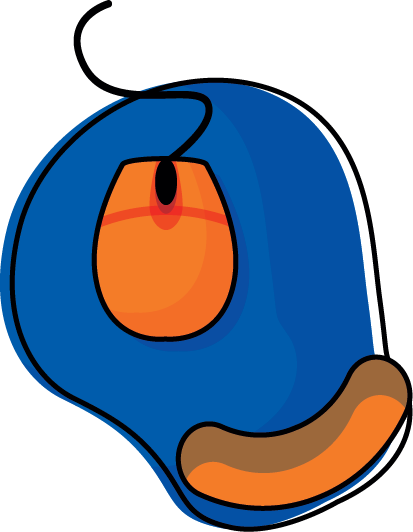 Do you use a laptop but not enjoy its touchpad or trackpad? Perhaps it's inconvenient, not functioning properly or just plain uncomfortable.

Try considering the use of an external mouse instead, but what better way to complement it than with a mouse pad?
Continue reading to learn more about mouse pads!
What is a Mouse Pad?
A mouse pad is an item that provides a flat surface for a person to move an external computer mouse on. It is typically designed with either an entirely flat surface or a partially flat surface with a raised part to support one's hand or wrist. Its purpose is to enhance ergonomics for the user; this is because an external mouse may not work optimally across certain surfaces, such as polished wood or glass.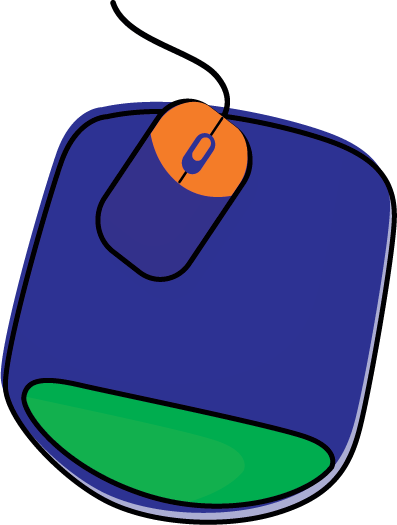 When was the Mouse Pad invented?
The need for a mouse pad only arose thanks to the computer mouse, which was invented by a World War II veteran named Douglas C. Engelbart in the 1960's. The mouse pad itself was invented around eight years later, by Jack Kelley. The two inventors were actually acquainted as they were co-workers at a furniture company named Herman Miller.
Jack Kelley created the mouse pad as a means of support for the computer mouse; therefore it was a very simple insert to Douglas C.'s Engelbart's mouse.
During a 1968 presentation by Douglas Engelbart marking the public debut of a mouse,[1] Engelbart used a control console designed by Jack Kelley of Herman Miller that included a keyboard and an inset portion used as a support area for the mouse.[1][2] According to Kelley[3] and also stated by Alex Pang,[4] Kelley designed the first mousepad a year later, in 1969.

https://en.wikipedia.org/wiki/Mousepad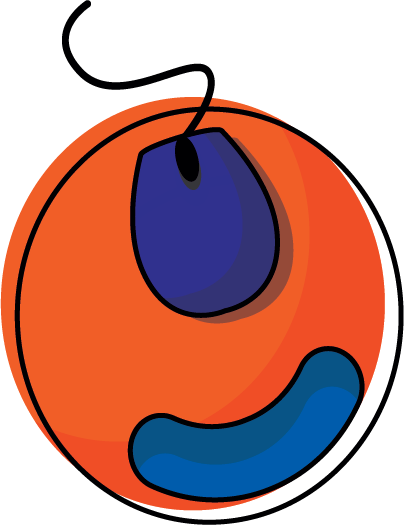 What is the History behind the Mouse Pad?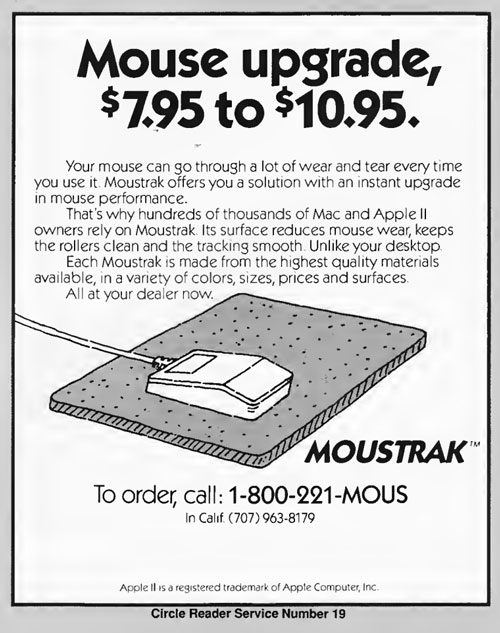 Xerox stepped into the market in the early 80's, refining the original mouse design, which was made of a wooden base and two wheels, into one with LEDs and optical sensors, thus also redesigning the mouse pad into one that was grid-printed in order for its unique computer mouse to function. Armando Fernandez, who worked at Xerox at the time, created a rubber mouse pad which kept it in place when being used. However, Xerox's early designs and technology were too costly for the public to purchase.
When Apple introduced their version of the computer mouse also sometime in the 1980's, which acted as complementing computer accessory to Apple's Macintosh, the mouse pad became more valuable and, thus, faced increased demand. Bob McDermand and his company, Mousetrak, helped meet the surge in demand by mass producing mouse pads with the Apple logo on them.
That is until around 2004 when Logitech manufactured a laser computer mouse which removed the need for a mouse pad as its MX1000 mouse model managed to work across any kind of surface.
Regardless, mouse pads are still around today and still sought by consumers.
How do they support a Computer Mouse?
The main support is provided from the mouse pad's surface, which is often made to be slightly coarse to be optimal for mouse sensors and lets the computer mouse roll, instead of slide, over it, thus ensuring smooth cursor movement.
What are Mouse Pads made of?
The materials used to make a functional mouse pad nowadays can be so easily obtained that you can even make one yourself. One good material is cork, which can be decorated with material such as fabric, vinyl or wool felt.
However, cork may be a preferred option for DIY projects, as manufacturers tend to use rubber roll material or butadiene rubber, with fabric plastered on top.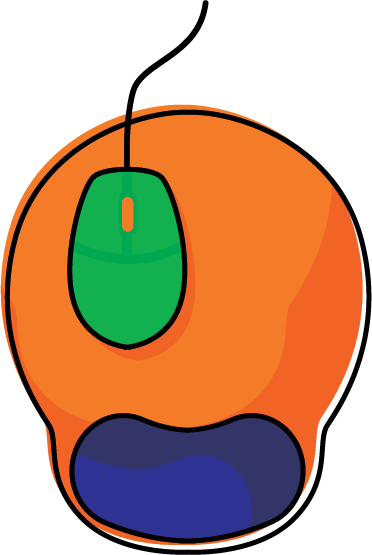 What types of Mouse Pads are there?
There are mainly three kinds: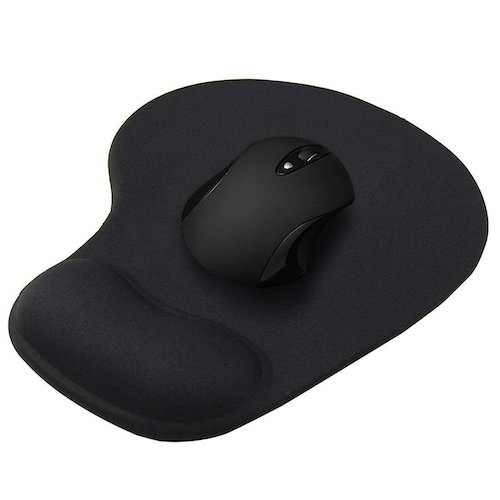 Ergonomics
An ergonomic mouse pad is designed to have a cushion or padding as a form of support for the wrist, preventing it from being placed under direct pressure. The support keeps the wrist parallel to the surface of which the mouse pad is placed on, thus helping reduce strain on the carpal tendons found in the wrist and prevent carpal tunnel syndrome, which is a repetitive strain injury that arises from poor wrist position due to long hours of being on a laptop or desktop computer.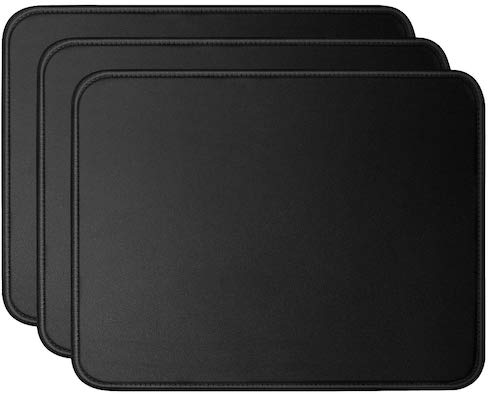 Textured
A textured mouse pad is still relatively common, but even more so back when the computer mouse incorporated a rubberized ball for cursor movement. Its design has now shifted to using optical sensors instead, thus improving the cursor accuracy and reducing costs. However, optical mice may not be able to be used on reflective surfaces, such as glass, as movement signals cannot be received effectively by their optical sensors. Therefore, using textured mouse pad eliminates this issue.
What makes these mouse pads textured is the material they are made of, such as plastic, silicone rubber, foam, metal, or cork, and the materials that go on its top and bottom, such as micro-woven cloth, vinyl or rubber.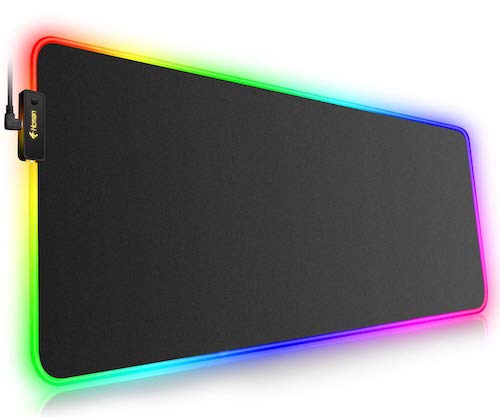 Gaming
A gaming mouse pad is designed for endurance, to support the user for prolonged hours of use and are typically larger than the average mouse pad for better ergonomics and sensitivity. Their styles range from a single color with no artwork on it whatsoever to an array of patterns and colors. There are many manufacturers which sell high quality gaming mouse pads and allow consumers to customize their own.
What is the Best Kind of Mouse Pad to buy?
As there are many kinds of mouse pads on the market, here are the top rated ones based on category, according to review site Best Reviews. Best Reviews had come to their decision after considering 22 models, conducting 5 hours worth of research, interviewing one expert, and consulting 201 consumers.
Best Overall
Precise Mouse Pad by 3M – For a price below $10, this foam mouse pad has a grip underside to keep itself in place, a precise surface which boosts the accuracy and efficiency of optic mice, and a unique battery saving design which preserves the battery life of wireless computer mice. This mouse pad was selected as best overall due to it being one of the most comprehensive kinds on the market as of July 2020, allowing the user extra precision and performance.
Budget
Standard Mouse Pad by Belkin – For prices as low as $2.99, this Belkin-made mouse pad's underside is made of a nonslip neoprene base for a strong grip onto surfaces and its durable jersey surface is tailored to improve tracking of a user's computer mouse. They come in a variety of colors and sizes, such as a black 8″ x 9″ and a premium blue 7.9″ and 9.9″.
Travel
Stitched Edge, Premium-Textured Mouse Pad by VicTsing – This mouse pad has several highlighted features, including a double-stitched edge which prevents wear and increases durability; precise mouse control due to a denser surface texture and high pressure treatment to the pad; waterproof coating which lets it be washed with no issue of fading from repeated cleaning; and an anti-slip rubber base. What makes it even more premium is its wide applicability for both laser and optical computer mice. All of these benefits for less than $7.
Gaming
Gaming Computer Mouse Pad by AmazonBasics – The price tag for this mouse pad varies as it comes in different sizes: mini, standard, extended and XXL. Its design is sleek, offers great control and smooth gliding, making it fit for users who use a computer mouse for hours at a time. It is also suitable for any type of computer mouse and machine washable-friendly. Similar to the other mouse pads previously mentioned, it has a rubberized base.
Ergonomics
Ergonomic Mouse Pad with Gel Wrist Rest Support by VicTsing – Another mouse pad from VicTsing, this one comes with a large gel-filled cushion, that has a slow rebound after putting pressure on it, and is contoured at an optimum angle to minimize hand pressure. It is highly comfortable, which is good if the user needs to use their computer mouse for hours straight. At $9.99, this pad also sports a lycra surface, distinguishing it from competitors, which allows the user's mouse to glide smoothly without excessive friction. Lastly, the material the pad is made of is non-toxic and certified, meaning no chemical odors and completely safe to use.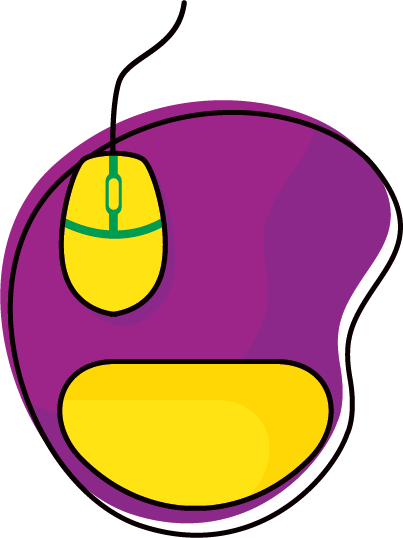 Is a Mouse Pad really necessary?
It all comes down to a matter of preference! Mouse pads can be a hassle due to their size or lack of space to place them, which can deter people from using one at times. For certain situations, such as traveling, smaller mouse pads are available, but if one is able to still use their laptop without one, feel free to do so. Basically, use a mouse pad whenever you find the need to.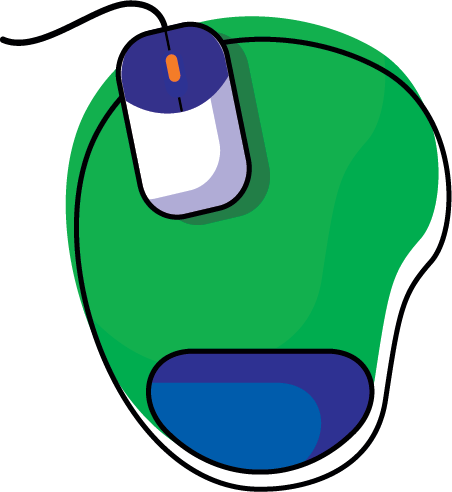 Conclusion
Mouse pads have come a long way and are still widely used.
They can be a great computer accessory, with designs unique for every need, to support your computer mouse for whenever you are on a desktop computer or choose not to use a laptop's trackpad or mousepad.