A scam takes your money without giving you a benefit, which means that yes, Doc Socks are indeed a scam by definition (The "Soothe Socks Scam"). Their one-size-fits all approach, dishonest advertising, and terrible return policies are not designed for your health.
I've been writing a lot of articles around the scope of compression socks. Topics related to compression socks, compression stockings, and compression sleeves, etc. A lot of research has to be done when it comes to writing medical, science-related topics, especially when the information has an impact on health.
Very recently, something or some brand called "Doc Socks" caught my attention. I noticed there are a lot of negative reviews and complaints reported by the customers after purchasing them.
The majority of reviews called Doc Socks a SCAM. I wanted to find out if this was true or not.
So, today we are going to debunk the claims that "Doc Socks" have made.
Doc Socks Reviews – Are Doc Socks a Scam?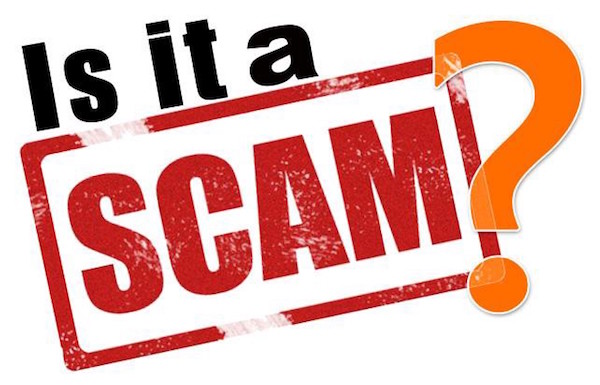 What are Doc Socks?
Looking for a Compression Sock?
Heard of Doc Socks?
For those who are not familiar or have not heard of Doc Socks before, Doc Socks allege themselves to be a professional, anti-fatigue, one-size-fits-all compression product that helps reduce swelling, eases heel pain, soothes achy feet, and boosts circulation. Let's look at their claims.
Claims on Compression Technology (Don't Get Scammed by False Claims)
"Proven" to limit swelling, for those on who are on their feet a lot AND for those who are not.
"Designed by leading Podiatrist who has extensive treatment in foot pain management caused by the lack of support for arch, heel and ankle core stability."
"Promotes blood circulation to help weak veins and pathways being compromised from the aging process."
Claims on Preventing Plantar Fasciitis (The "Doc" may be right about this one)
"Creates support for the plantar fascia connective tissues for heel through the underside to the toes."
"Naturally elevates and comforts the arch of the foot due to dropped support from obesity, weight, and weight-bearing activities."
"Dramatically reduces heal time for those currently with plantar fasciitis coupled with stretching, ball-rolling exercises, and helps to improve the muscles of the foot and strength."
Claims on One Size Fits All (Rip-Off!)
"Wear with or without regular socks by simply slipping it on as a normal sock would fit."
"Feel the 7 targeted zones and 3 levels of compression targeted on your foot."
"Creates permeability and structural compression for hiking, running, sports activities, gym. walking, standing; leaving you feeling fatigue free all day long."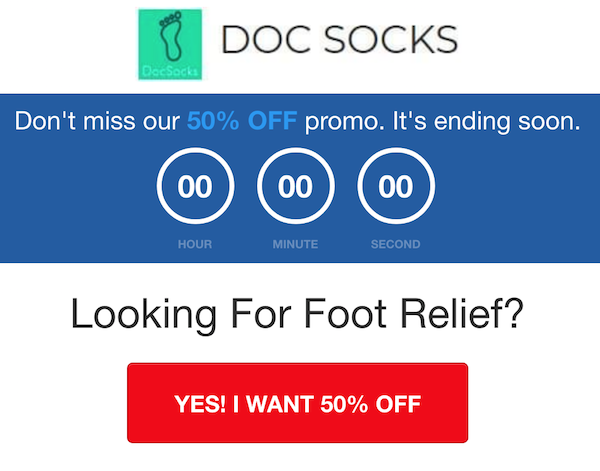 Website Reviews – Fake?
"As a parent who deals with three wild boys, you can imagine my feet are always in severe pain running around. I needed do so something about it, so I tried Dr Sock Soothers. WOW! I wish I had these on sooner! Now I have enough energy feeling fresh on my feet for ballroom dancing and yoga. The best part is, my feet don't hurt anymore. This truly is a miracle!"
-Mary Hopkins from Boston, MA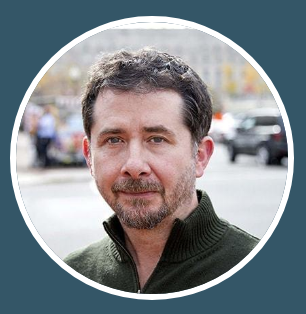 "My friends keep asking me to go play baseball, but I keep declining their invitation due to my tired and achy feet. I try to stay off my feet as much as possible because recently I gained a tremendous amount of weight and my feet are at the limits of pain. After trying on these Doc Socks, my feet no longer are in control of my life and I am back on my feet! Thank you so much!"
-Andy Kelley from San Diego, CA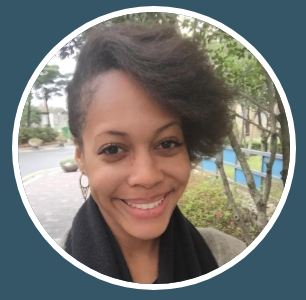 "I have had the chance to use Doc Socks for a few months now and I absolutely love it! As a high school teacher, I'm constantly on my feet in front of the classroom. My feet are never sore, and the heel pain I used to have is no longer there. I used to even developed holes in the heels of my shoes, but not anymore! I love how I am actually saving money and never have to get new shoes due to my foot issues! This product really works! Love it!"
-Sandy Williams from Miami, FL
So guys, what can you tell from the three testimonies?
We all have doubts whether the testimonies are real. However, one thing you can tell is that they are trying to cover all the audience categories – i.e. Moms, sports enthusiasts, manual laborers that require heavy standing and sitting (teachers, etc.).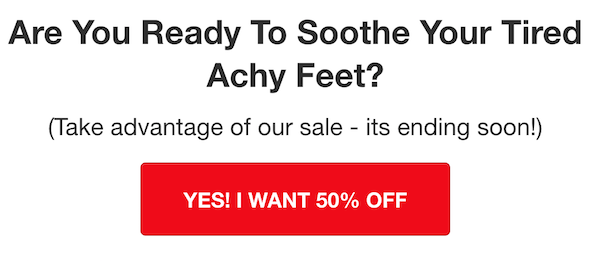 If you scroll down more, there's (another) red 50% off button. And if you click that the red button, it will direct you straight to their check out page asking you to choose your order quantity.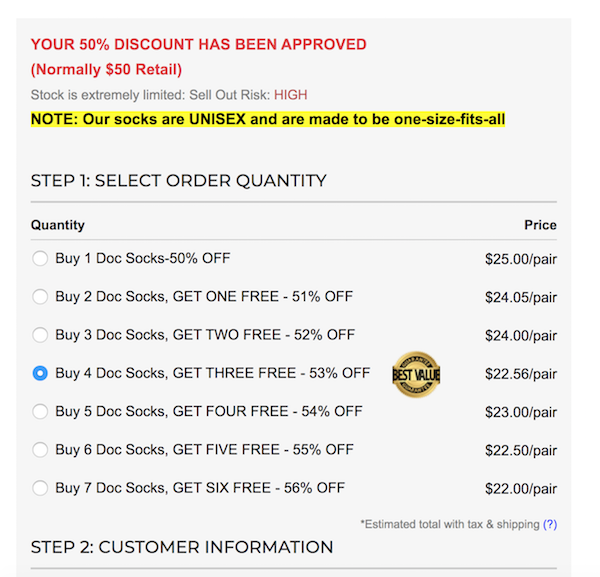 At the top of the picture, you can see that a pair of Doc Socks costs $50 retail price, but with the 50% discount, you are only charged $25 per pair. They are also suggesting the more pair of Doc Socks you purchase, the more you save with extra discounts.
At this point, I was confused. I selected 4 Doc Socks, get three free – 53% Off. That brings me to $22.56 per pair of Doc Socks at $90.24. I assume I am getting 7 pairs of Doc Socks in total upon check out.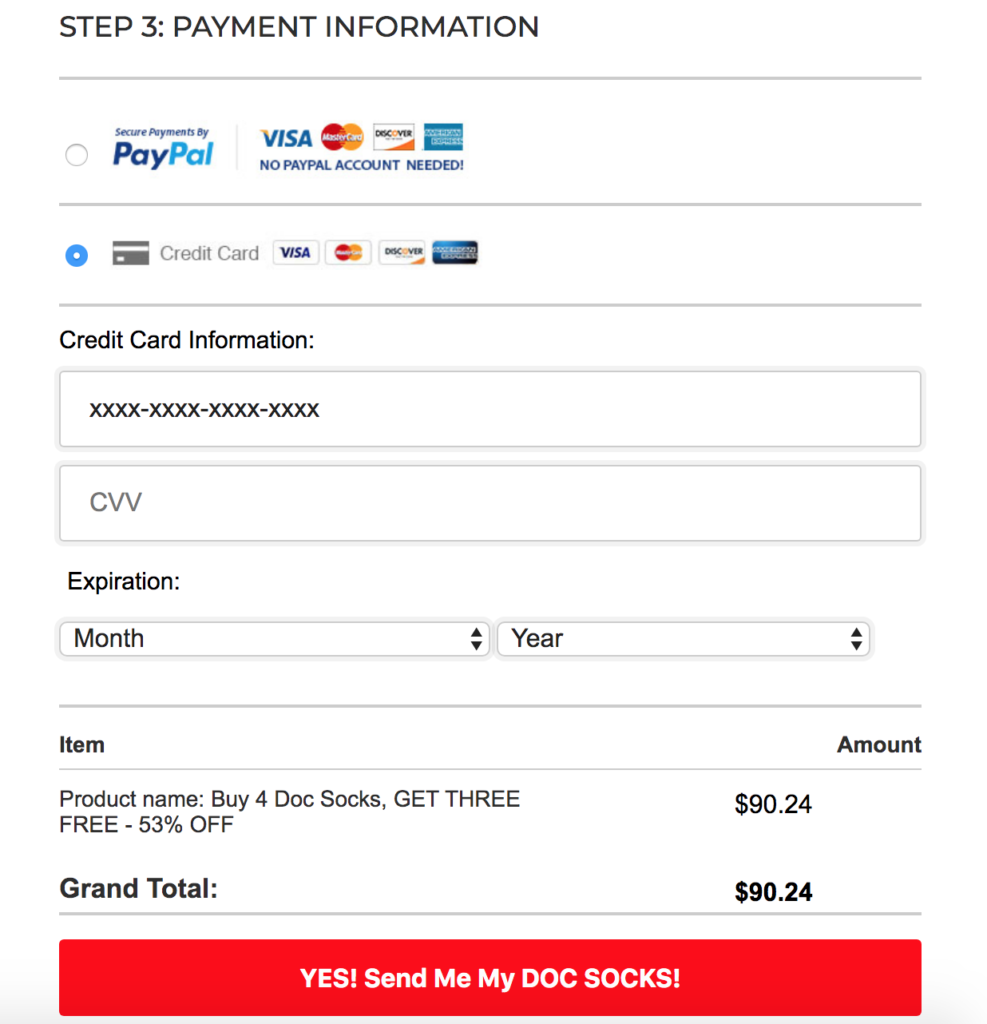 However, when I didn't press that big red button saying, "YES! Send Me My DOC SOCKS!," and the website detected there wasn't any action for a couple of minutes, what happened? A pop-up screen appeared with an extra 10% discount on top of the 50% discount. Oh, with a timer of 5 minutes too, of course.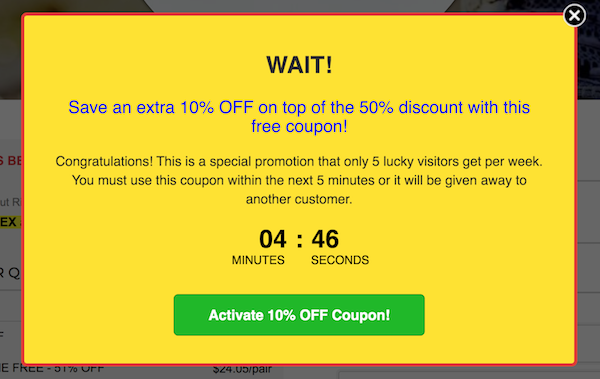 I clicked the tiny little X on the top right corner and proceeded to scroll down.
So far, it seemed too good to be true, even if they are a bit pushy trying to get you to push their BUY NOW buttons. With a "one-time discount" and an "additional discount," it's hard not to.
It's a marketing play and you can't blame them as the industry is tough! You can't call something a scam for trying to sell their products.
At the bottom of the page, you'll find their 30 Day Money Back Guarantee Policy.

30 Day Back Money Back Guarantee Policy sounds brilliant and easy. Let's look at their return policy.
Their Return Policy (Scam Alert!)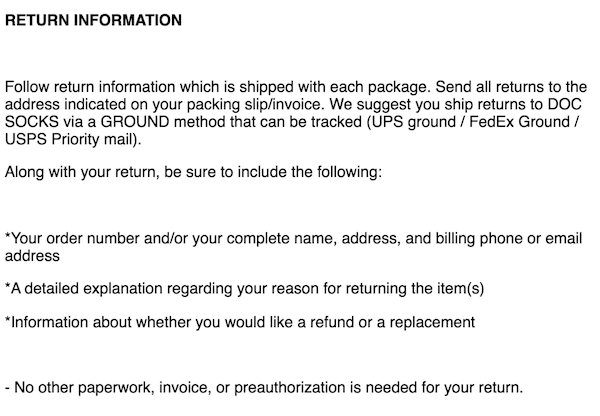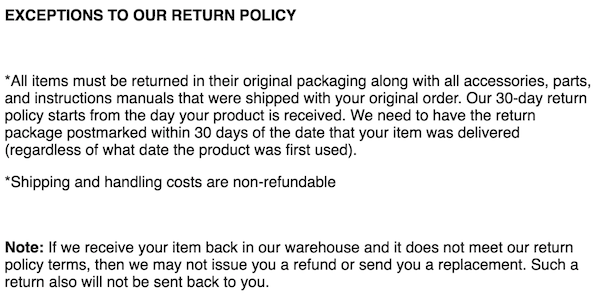 So far so good, right? The return policy looks and sounds pretty reasonable.
Well, honestly, their return policy is junk actually. This is what a real return policy looks like (or a real privacy policy).
Their website is simple, if not direct. They tell you what their product is (Doc Socks), what their product claims to do, and then they have their testimonies covered all on their homepage.
Because homepage is the only page.
(Also, take note that the Doc Socks website is the only channel in which you can purchase Doc Socks. You cannot find them on Amazon or any other online merchandise channels.)
So, you are asking where does the scam aspect come from? The party is just getting started. 😏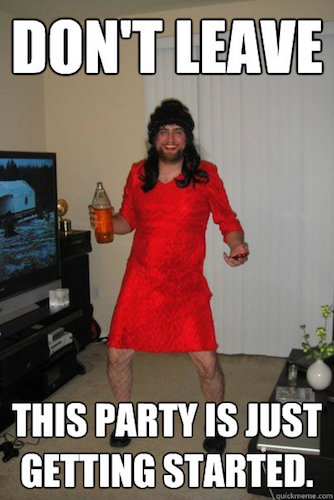 Doc Socks- Reviews and Comments on Their Compression Socks
One Size Fits All?
I guess Doc Sock's biggest selling point is their "One Size Fits All" feature. It saves you from going through the headache of looking at the sizing chart, going back and forth measuring the diameter of your calf, ankle, and whatnot.
So, when there is a product that comes along with a "One Size Fits All" feature, it's a huge plus. Why consider any other product when there's this?
The question is, can One Size really Fit All?
The answer is a straight forward NO. The One Size Fits All feature is bull crap.
Let's think from Doc Socks angle.
What is the biggest problem for clothing businesses these days? Inventory management.
Not just for companies that sell shirts and pants but lingerie and sportswear too.
Ordinary clothing businesses have to stock up to multiple SKUs for not only each of their products, but each size of their products, making it a cash flow nightmare. A lot of them often face bankruptcy when they couldn't turn their products around faster than their cash coming in.
Doc Socks don't have any of those problems.
Someone at Doc Socks, had the brilliant idea to save themselves a bunch of headaches (and money, let's not forget money) by selling only one size. When you only have one product, you only need one SKU. All Doc Socks need to do is sell, sell, and sell.
So, is the "One Size Fits All" a convenience for you or for them?
Now let's talk about this from a medical science point of view.
Compression socks are knitted from a variety of materials, from cotton and spandex, to rubber and microfiber, etc. They function under the principle of distributing even pressure on different points of your legs to promote blood circulation.
The pressure applied to your legs is called graduated compression, applying the most pressure on your ankle, less on your calf and least on your thigh to help push your blood upward (against gravity) to your heart.
While "One Size Fits All" maybe very likely depend on the designs and the materials used in manufacturing Doc Socks to provide high elasticity to fit sizes from XXS to XXL, there is no such thing as "One Compression Level Fits All."
In my other articles, I've mentioned the importance of choosing the right compression pressure level for certain health conditions. It varies from person to person.
Standard compression socks come in 4 different compression pressure levels measured in "mmHg."
These range from light compression, that you can buy over the counter, to medical-grade, extremely high compression levels that require doctor's authorization for a prescription.
Some patients with severe leg diseases require these higher compression levels, while others only need compression socks with slight pressure to relieve common aching and swelling of the legs.
Again, I need to stress the fact that compression socks are not your regular socks. They are medical devices created and developed specifically for patients with leg diseases, like venous reflux disease, varicose veins, lymphedema, deep vein thrombosis, etc.
Due to its effectiveness in promoting better blood circulation, compression socks with lower compression pressure were later introduced to the wider market for ordinary daily use.
There is NO WAY that one compression pressure level is suitable and perfect for every single individual in the world.
Imagine a patient with severe varicose veins that require high compression therapy wearing Doc Socks for treatment and another healthy individual wearing Doc Socks to relieve mild muscle soreness at the end of a long workday.
How can the same pair of compression socks (Doc Socks) work for two completely different individuals with completely different health conditions for completely different purposes?
---
Other Articles on ComproGear.com
---
What Would The Outcome of the Above Scenario Be?
First Outcome: (Compression Socks can actually treat medical conditions like edema (aka swelling), plantar fasciitis, and ankle pain. But only if you don't overdo it…)
The patient with severe leg disease found Doc Socks highly effective for the compression treatment it provides. After wearing Doc Socks for a period of time, they found relief from the pain their disease has caused.
All the while, the other healthy individual found Doc Socks to be "suffocating" to wear over the same period of time due to the higher compression pressure that they do not need.
Over prolonged periods of time, the healthy individual faces problems like blood circulation disruption in the legs and even the occurrence of leg disease symptoms.
Second Outcome: (Foot pain can be caused by swelling. Compression Technology can provide relief. But, one size does not fit all.)
Doc Socks provides comfort for the healthy individual that wears Doc Socks to relieve mild leg and foot pain after a long workday and promote better blood circulation, leading the healthy individual to a better health condition.
At the same time, the patient with severe varicose veins found no relief whatsoever in wearing Doc Socks and the varicose veins worsen, manifesting into a more severe leg disease due to the incompetence of the compression level Doc Socks provided.
Third Outcome: (One size fits all? Nope!)
Doc Socks do not work for either of the individuals because of the incompetence of applying any compression pressure.
My hope through analyzing the medical value of Doc Socks or what Doc Socks claim to provide, is that I can help everyone out there understand that while One Size might fit All, One Compression Level definitely WILL NOT and CANNOT fit All.
It is also worth mentioning that wearing compressions socks with the wrong compression level over time is highly dangerous.
It is highly irresponsible on Doc Socks's behalf to promote a product that misguides the market with wrongful health-related information.
I would think twice before purchasing a pair of Doc Socks.
Doc Socks Scam a real thing or not? Or is this a legit product that can cure my Plantar Fasciitis, Swelling, and Ankle Pain?
What Do Their Actual Customers Say?
We've gotten the party started with Doc Socks claim to fame: "One Size Fits All." But we haven't hit its peak. Yet.
The biggest issue Doc Socks is facing now is their reviews.
I'm not talking about their "testimonials" they have on their page. I'm talking about their legitimate customer reviews.
They're mostly negative. And there's one after another after another.
I've done enough research online, reading and understanding what the user has experienced to know that Doc Socks is full of beep. Say no more.
Let's look at the reviews I gathered from multiple platforms reviewing Doc Socks after purchasing and utilizing them.
Is Doc Socks a Scam? – Let's Examing the Negative Comments and Reviews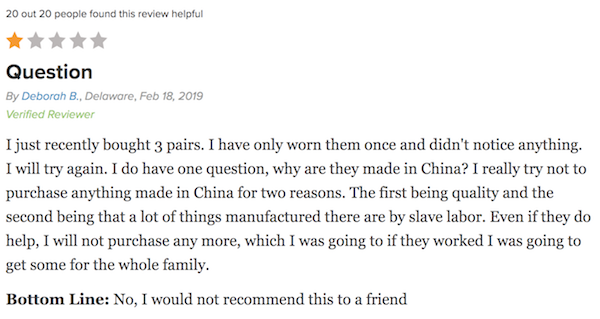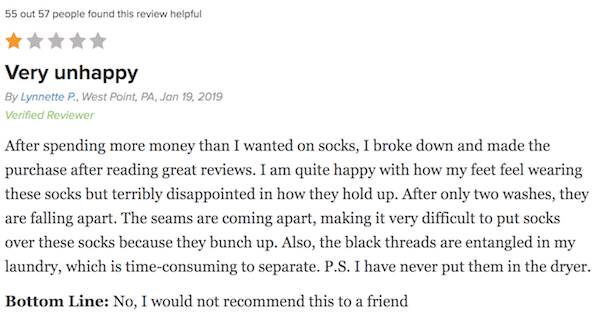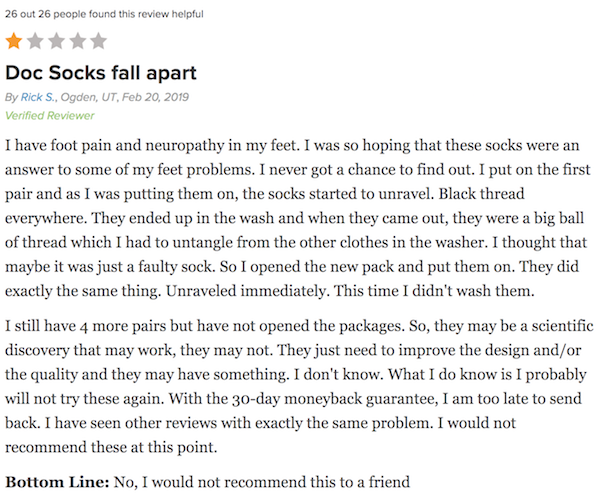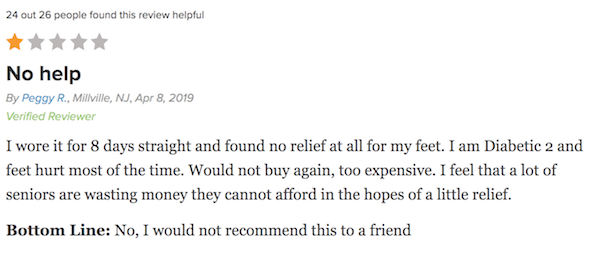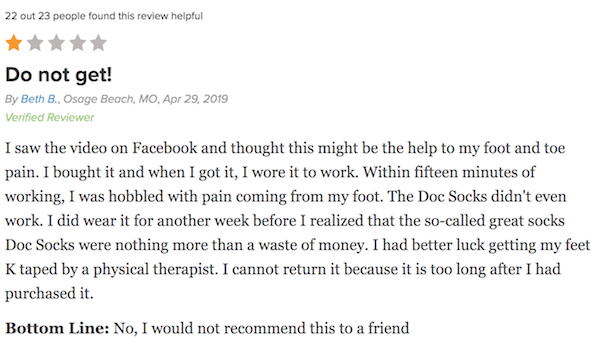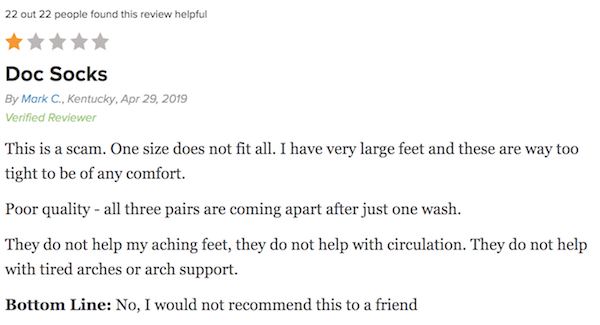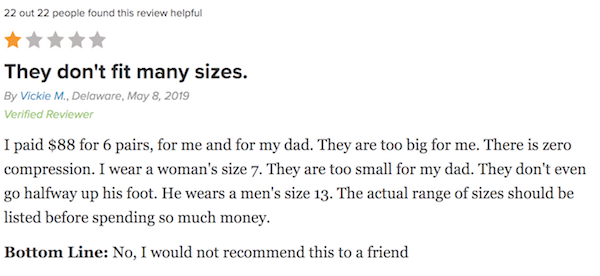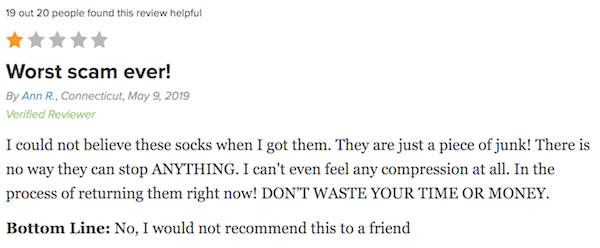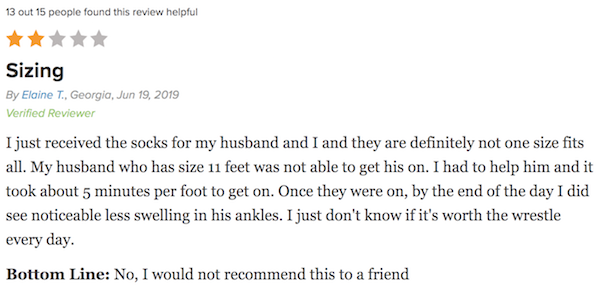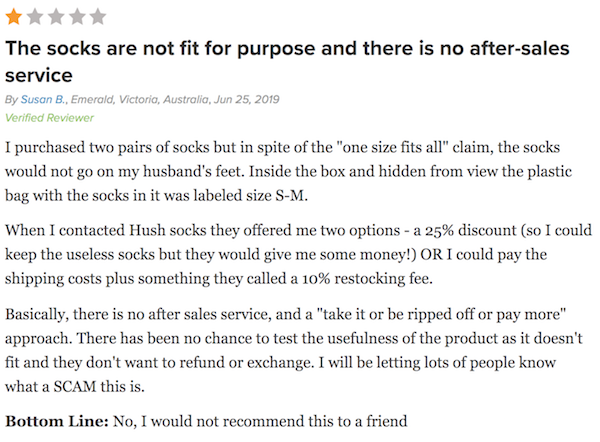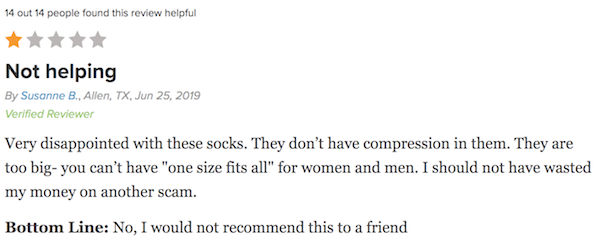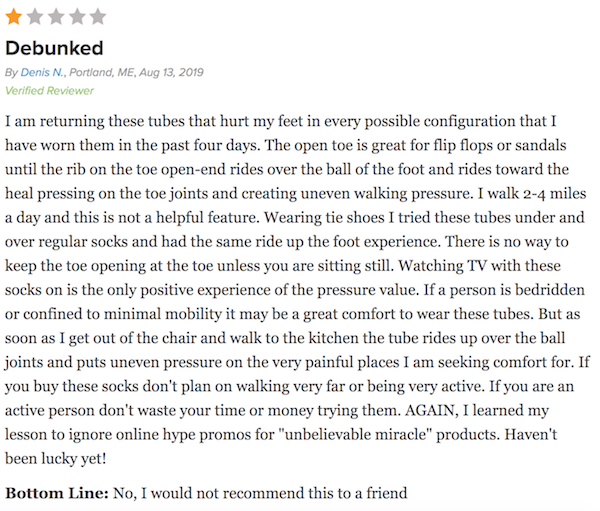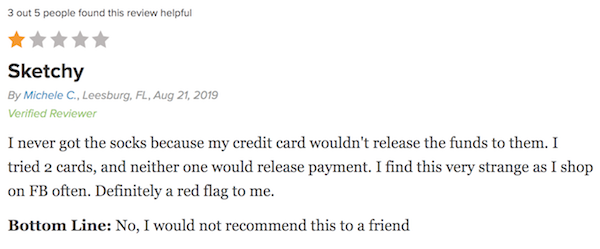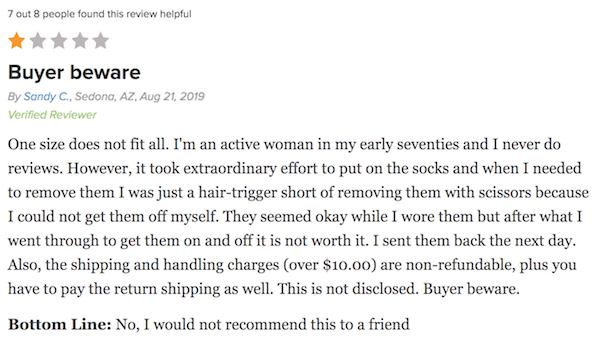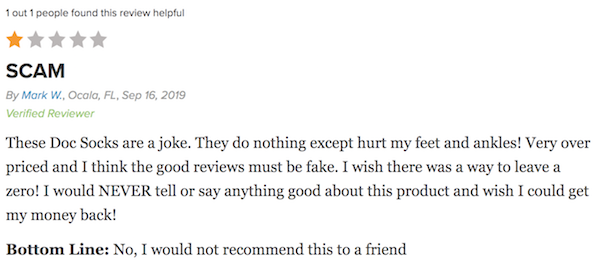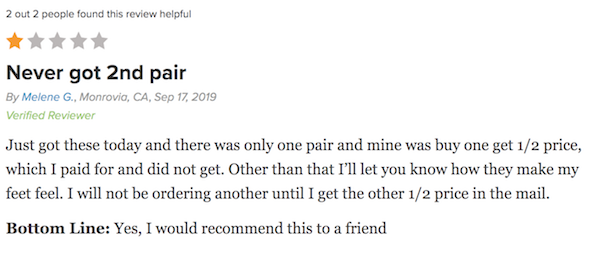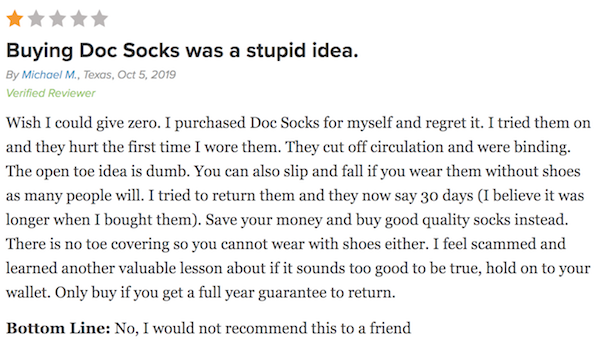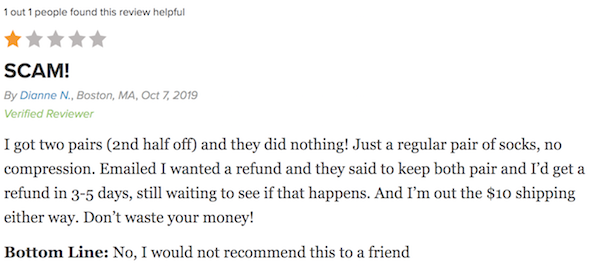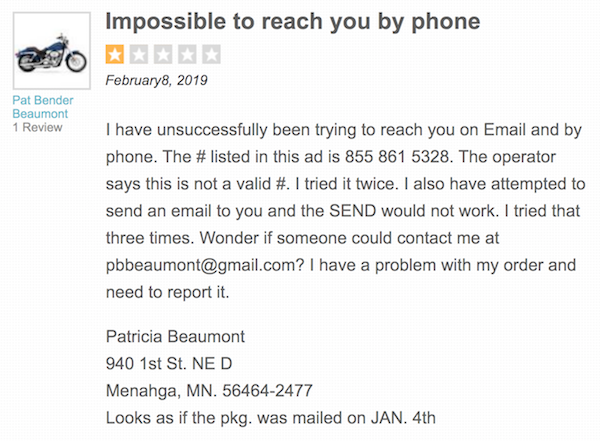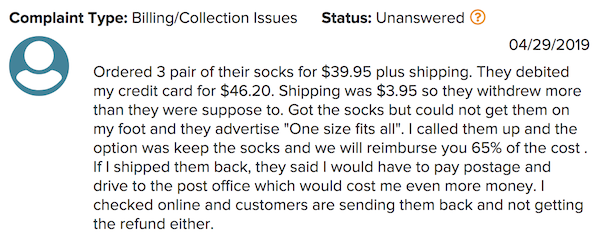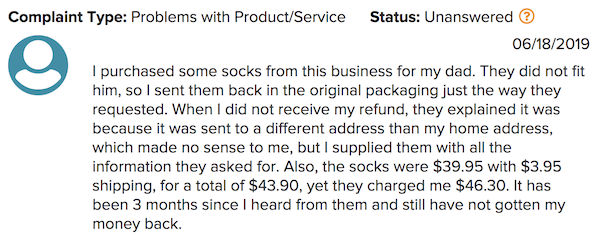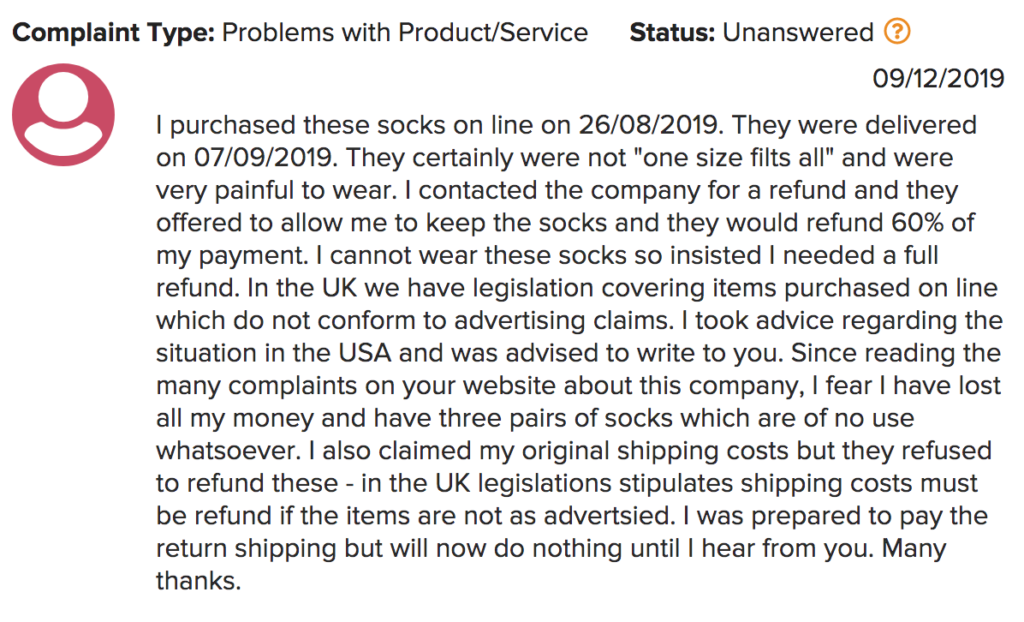 After doing my research on Doc Socks's customer's user experience, there are three major negative experiences.
"One Size Fits All" Does Not Work
Sizing is the highest issue among all the negative reviews.
As I mentioned earlier, the "One Size Fits All" feature is merely a marketing play and there are many negative reviews to backup my statement. Many customers were complaining about Doc Socks being too small and is unable to fit properly.
Other than that, they also voiced their opinions on the difficulties of removing Doc Socks.
Some even complained that they could not feel any compression applied to their legs, so there goes the compression therapy you are looking for.
Overall
Doc Socks as a compression product failed to deliver the compression therapy they advertised and promised.
Remember, you are not just buying a pair of socks, you are buying the treatment and the therapy they claimed to provide.
It's extremely pricey if you are paying $25 for a pair of socks with zero benefits. (the word "rip-off" comes to mind)
The second major negative issue is that their refund policy is not as honest as it seems.
Many had received products of inferior quality and were unable to get their money back under their "30 Days Money Back Guarantee Policy."
Complaints were unanswered after money was taken.
I've read from websites that reviewed Doc Socks stating that the company will not proceed with the refund if you are unsatisfied with the product itself.
The only silver lining is that they will proceed with a 60% refund if there is wear and tear in the Doc Socks you received.
Bear in mind, only 60% will be refunded and shipping costs will not be covered.
In some cases, complaints about refunds were left unanswered.
That is a major red flag when it comes to purchasing any product. It is bad enough that you received products of inferior quality, but yet you are not guaranteed your money back!
What can be worse than that? Oh, just you wait…
Doc Socks Performs Shady Auto-Billing to Your Card
I couldn't believe it, but I found complaints filed by customers of Doc Socks stating that the company performs shady re-billing practices without customer's authorization.
Other than that, additional fees were charged on top of the amount that should be billed.
Many customers were infuriated by their actions but failed to get in touch with the customer support of Doc Socks.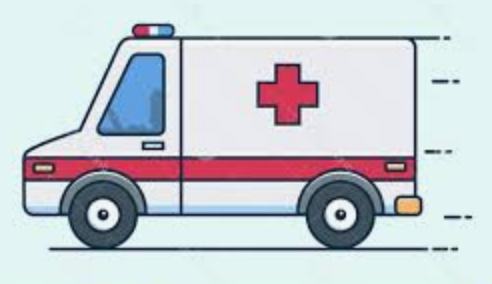 Someone call an ambulance because as far as I'm concerned, Doc Socks' business really needs CPR, fast.
bbb.. bbb.. bbb..
Or maybe we should call the police instead?
bbb.. bbb.. bbb.. bbb..
Great Business?
— or —
Scam and Rip-Off?
Doc Socks is automatically charging customers more than they authorized. Is that a scam, or is that actually criminal fraud? Either way it's not good.
And it definitely sucks if you're the customer caught up in the "Doc Socks Scam"…
Final Comments on these Mystical Compression Socks that use Magical Compression Technology to Cure Everything from Plantar Fasciitis and Swelling to Circulation and Foot/Calf/Ankle Pain to Blood Flow and Insole Pain…
Surprise! It's a Scam!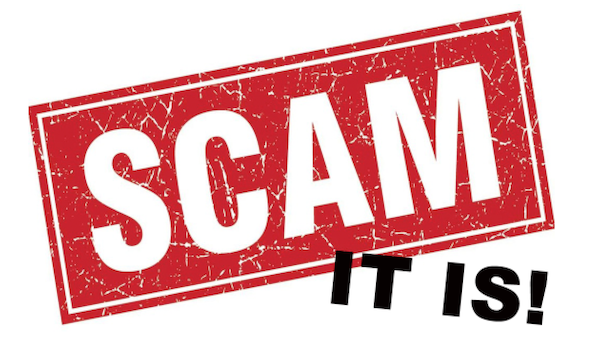 So, what are Doc Socks? They're basically just toeless ankle-height compression socks with an impressive marketing campaign and some rip-off business practices.
From the lack of quality of their products, to the user experience and the shady re-billing processes, it all screams one word to me: SCAM.
I've said my part. Now it's up to you to decide if you still want to make a purchase and give Doc Socks a shot.
Again, I have to stress the fact that wearing compression socks directly effects your blood circulation that in turns effects your heart, the most important organ of your body. Too much or too little compression pressure level will affect your body massively so why waste the effort (and money) on trying something that might or might not work for you?
Plus, it's definitely not worth going through the hassle of purchasing, returning and requesting a refund you might or might not get.
If you decide to give compression socks (not Doc Socks) a try or if they are already playing a vital role in your health condition whether it's to prevent or treat poor leg conditions, make sure you purchase through reputable sites that practice a true Money Back Guarantee Policy and DO NOT re-bill their customers.
Browse our compression socks below:
This page last updated December 14, 2022