If you suffer from leg issues like fatigue or varicose veins, you may need a comfortable solution to relieve your symptoms.
Compression socks help protect your leg health and maintain comfort.
However, they often reach your mid-calf or knee, so they're not always fun to wear during the summer. Many varieties can get hot, moist, and uncomfortable when temperatures rise.
Don't fret—you still have a wide selection of compression socks for summer to choose from.
Check out our top tips for choosing the best socks and then browse some of the market's top compression socks. We've put together a complete buyer's guide for picking the best summer compression socks.
Tips for Buying Compressions Socks in the Summer
You may be asking, do I have to wear compression socks in the summer? While many of us may not want to cover our feet during the hottest season of the year, compression socks still offer many benefits in the summertime. They can help people who suffer from swelling, discomfort, issues with blood flow, plantar fasciitis, and more. Others use them as gout socks.
Here are some reasons why you should follow your physician's advice and continue to wear your support stockings in summer:
Heat can sometimes make your swelling worse.
Summer compression stockings can prevent sores and ulcers in your legs.
Compression socks help you manage painful and unsightly varicose veins.
They can make traveling on airplanes and cars more comfortable.
Many companies offer trendy patterns and colors to go with your summer look!
If you have edema in your legs, you need the best compression socks for swelling, regardless of season.
Need help choosing the best compression socks this summer? Use these tips to help you decide:
Try Cotton Compression Socks
Cotton is a natural, breathable fiber. Cotton compression socks can provide all-day comfort while removing moisture from your feet. It's also an excellent material for people with sensitive skin. That's why they're often chosen as easy to put on compression socks for elderly.
Explore Open-Toed Compression Socks
Did you know that you can buy compression socks with the toes exposed? These come in handy when you want to wear sandals or other footwear that lets your toes breathe in the summer. These socks are sometimes available in both men's and women's sizes. "Compression socks for men" and "Compression socks for women" are generally the same socks with specific marketing. There are even plus size compression stockings in sizes up to 3XL. (Sometimes called bariatric compression socks)
Wear Compression Sleeves
These compression wearables are open sleeves for your calves. They give you the luxury of protecting your leg health paired with the freedom to wear whatever you want on your feet. They're easy to put on, and they'll stay light and comfortable until you take them off. These are perfect for when you want to work out, do summer hikes, and enjoy other warm-weather activities.
Microfiber Is Also a Good Option
Microfiber is another comfortable and breathable fabric for compression socks. These socks are manufactured with moisture management to keep you cool and dry even in hot weather conditions. The thin material also pairs well with dressy footwear. Sigvaris and Sockwell have amazing microfiber compression socks to choose from, some of which you'll find highlighted in our list below.
Other Popular Articles on ComproGear
Rose Toy Adult Toy Popular on TikTok
Sheer Compression Socks Go Well with Dresswear
While we're on the topic of dress wear, sheer compression stockings are also a fantastic choice for men and women. They allow you to wear a dress or other light clothing throughout the summer while still protecting your leg and vein health. The thin fabric is also less visible on your legs. The Sigvaris Eversheer are fashionable medical-grade hosiery, for example.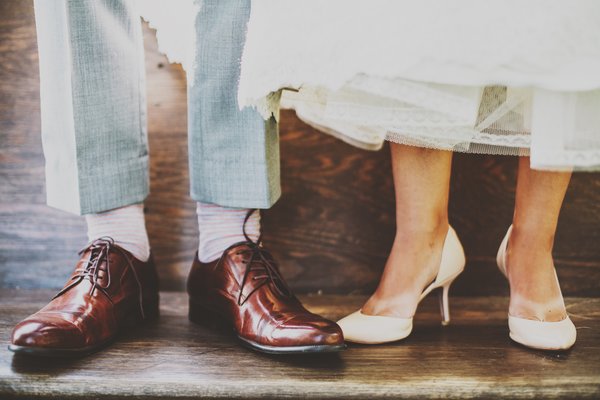 Now that you know more about how to choose the best summer compression socks, check out some of our favorite socks below:
Manage Your Health with the Right Compression Socks
Don't go on living with discomfort and pain in your legs and feet! Compression socks are a perfect option to help you manage your vein health, enhance your physical activity, and travel comfortably. And they don't have to be stiff, hot, and uncomfortable.
See Also: Compression Socks for Edema
Just because it's warm outside doesn't mean you have to sacrifice wellness. There are plenty of choices to continue wearing quality, comfortable compression socks during the summer.
Learn more about the different styles and options available to you by exploring our site. We have tons of helpful resources and guides to choose the right compression socks for you.
This page last updated December 11, 2022