Last Updated January 12, 2022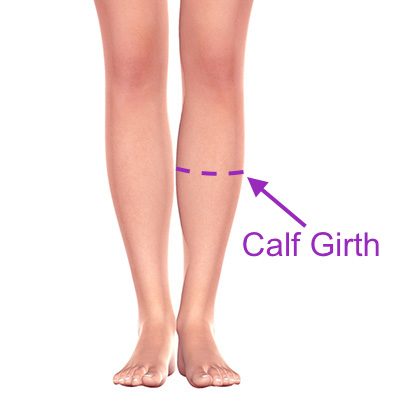 Looking to Buy a Pair of properly-sized Compression Socks?

Click the button below to see the lineup of ComproGear Compression Socks.

NOTE: The page includes a sizing chart and free returns, so you're always sure to get the perfect size!
If you suffer from leg issues like fatigue or varicose veins, you may need a comfortable solution to relieve your symptoms. Compression socks help protect your leg health and maintain comfort. However, they often reach your mid-calf or knee, so they're not always fun to wear during the summer. Many varieties can get hot, moist, and uncomfortable when temperatures rise.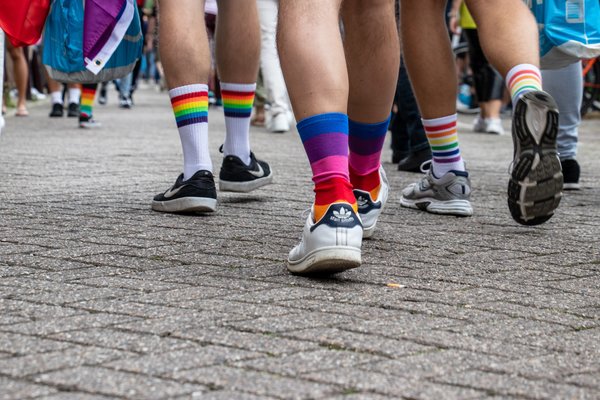 Don't fret—you still have a wide selection of compression socks for summer to choose from. Check out our top tips for choosing the best socks and then browse some of the market's top compression socks. We've put together a complete buyer's guide for picking the best summer compression socks.
Tips for Buying Compressions Socks in the Summer
You may be asking, do I have to wear compression socks in the summer? While many of us may not want to cover our feet during the hottest season of the year, compression socks still offer many benefits in the summertime. They can help people who suffer from swelling, discomfort, issues with blood flow, plantar fasciitis, and more.
Here are some reasons why you should follow your physician's advice and continue to wear your support stockings in summer:
Heat can sometimes make your swelling worse.
Summer compression stockings can prevent sores and ulcers in your legs.
Compression socks help you manage painful and unsightly varicose veins.
They can make traveling on airplanes and cars more comfortable.
Many companies offer trendy patterns and colors to go with your summer look!
If you have edema in your legs, you need the best compression socks for swelling, regardless of season.
Need help choosing the best compression socks this summer? Use these tips to help you decide:
Try Cotton Compression Socks
Cotton is a natural, breathable fiber. Cotton compression socks can provide all-day comfort while removing moisture from your feet. It's also an excellent material for people with sensitive skin. Try the Sigvaris Athletic Recovery Socks or their Sea Island Cotton Socks in our list below.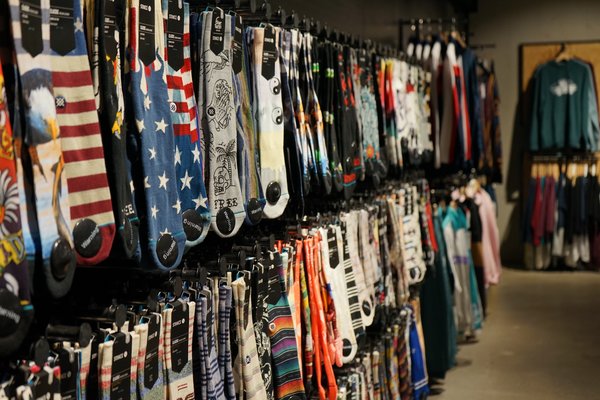 Explore Open-Toed Compression Socks
Did you know that you can buy compression socks with the toes exposed? These come in handy when you want to wear sandals or other footwear that lets your toes breathe in the summer. These socks are available in both men's and women's sizes. There are even plus size compression stockings in sizes up to 3XL. (Sometimes called bariatric compression socks)
Wear Compression Sleeves
These compression wearables are open sleeves for your calves. They give you the luxury of protecting your leg health paired with the freedom to wear whatever you want on your feet. They're easy to put on, and they'll stay light and comfortable until you take them off. These are perfect for when you want to work out, do summer hikes, and enjoy other warm-weather activities.
Microfiber Is Also a Good Option
Microfiber is another comfortable and breathable fabric for compression socks. These socks are manufactured with moisture management to keep you cool and dry even in hot weather conditions. The thin material also pairs well with dressy footwear. Sigvaris and Sockwell have amazing microfiber compression socks to choose from, some of which you'll find highlighted in our list below.
Sheer Compression Socks Go Well with Dresswear
While we're on the topic of dress wear, sheer compression stockings are also a fantastic choice for men and women. They allow you to wear a dress or other light clothing throughout the summer while still protecting your leg and vein health. The thin fabric is also less visible on your legs. The Sigvaris Eversheer are fashionable medical-grade hosiery, for example.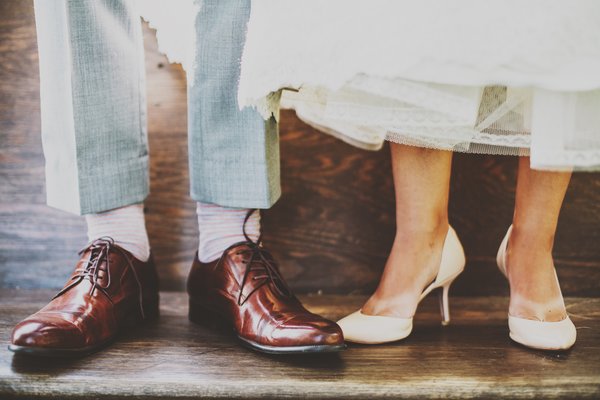 Now that you know more about how to choose the best summer compression socks, check out some of our favorite socks below: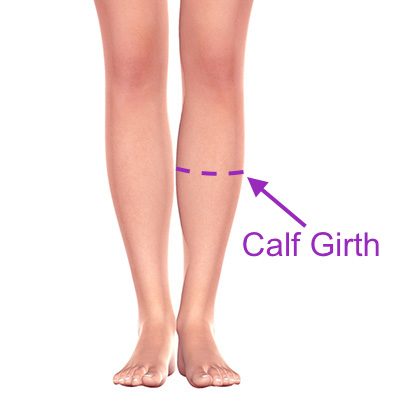 Looking to Buy a Pair of properly-sized Compression Socks?

Click the button below to see the lineup of ComproGear Compression Socks.

NOTE: The page includes a sizing chart and free returns, so you're always sure to get the perfect size!
Zensah Tech+ Compression Socks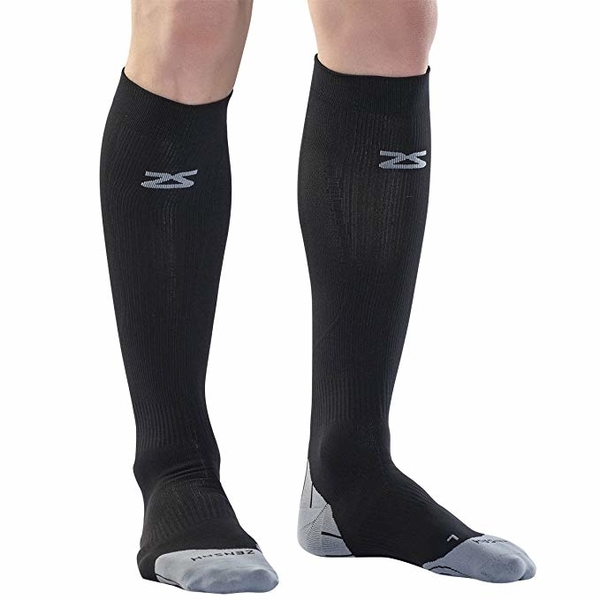 The first of our summer socks options is the Zensah Tech+ Compression Socks. Although they may be one of the more pricey products, they're wonderful for reducing the symptoms of shin splints and calf cramps. They can also help improve comfort and performance before, during, and after working out.
These socks come with graduated compression that can improve the blood circulation and flow of oxygen in your legs. This, in turn, can help reduce leg fatigue and support your muscles. That's a definite bonus when it comes to minimizing leg discomfort!
Do you sweat a lot? These socks are made of a lightweight material that removes moisture when you're hot. This can prevent blisters, rubbing, and irritation. The elastic band around the foot also provides support to your arches. And the no-slip cuff is great for runners—it'll hold the sock in place even if you're running fast and hard.
Physix Gear Compression Socks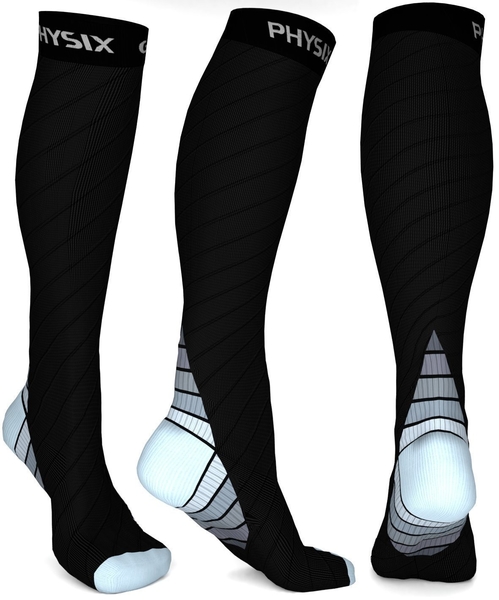 If you're just learning about and purchasing your first compression socks, you might want to begin with a less expensive option until you know what you need. The Physix Gear Compression Socks are a budget-friendly choice if you need compression socks for summer fun. They're a wonderful value because the material is designed to last.
The Physix Gear socks provide excellent comfort and durability for the price. They can be worn all day to relieve fatigue, swelling, and a handful of other conditions with heel, foot, calf, and toe support.
Take the Physix Gear Compression Socks for a run or wear them while you're traveling. They stay snug on your leg and don't fall down throughout the day. And they'll last through many turns in the washing machine without losing compression. These socks work for both men and women with a variety of colors and sizes to choose from.
Lily Trotters Calf Sleeves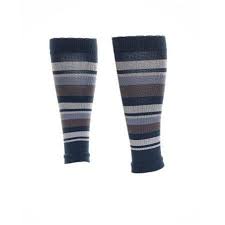 Lily Trotters is a manufacturer of fun and stylish compression socks that many people know and love. Their compression calf sleeves come in funky patterns and styles like polka dots, stripes, and cool graphics. This makes them an exciting choice for the quirky one in your life—maybe someone who also likes to work out. These calf sleeves can help with muscle recovery after running or exercising, so you can protect your leg health while making a fashion statement.
These compression sleeves offer the following health benefits:
Enhanced athletic performance
Increased blood flow to your heart
Higher blood oxygen levels
Lily Trotters' calf sleeves deliver high-performance compression. They come in a breathable nylon weave and can support your calves and shins comfortably all day long. Whether it's a midday run on the beach or a long flight on an airplane, they're a great option!
Sigvaris Sea Island Cotton Socks
The Sigvaris Sea Island Cotton Socks are made with soft, breathable natural cotton. This makes them an ideal choice to wear during the hottest months. The cotton lets in air and wicks away moisture from your legs and feet.
These compression socks for summer are available in 15-20 mmHg and 20-30 mmHg, with calf-high styles made for both men and women. Because they come in neutral colors like black, brown, and grey, they can match any summertime outfit.
The Sigvaris Sea Island Cotton socks are listed with the FDA. This means you can be sure you're getting a high-quality product that will support your medical needs. The fabric provides a luxurious feel, too, so it's excellent for people with sensitive skin.
Bitly Plantar Fasciitis Socks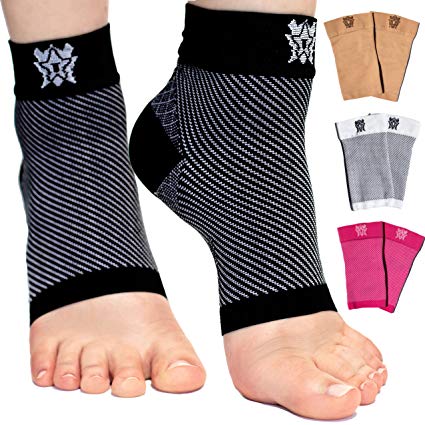 These compression socks from Bitly are one of the best products to support patients who suffer from plantar fasciitis, a condition that causes pain and discomfort in the ankles and heels. This affordable sock reaches the ankle and comes with open toes, so they're ideal for summer wear.
Bitly's innovative design provides targeted compression and support to the ankles and arches of your feet. This can help ease arch and heel pain. You also get the added benefits of:
Blood flow stimulation to speed up recovery
Breathable fabric that removes moisture and regulates temperature
Cool and dry feet in hot weather
The Bitly compression socks come in colors like white, black, nude, and pink, as well as a variety of sizes. This allows you to customize your socks to fit your needs and style!
SB Sox Compression Socks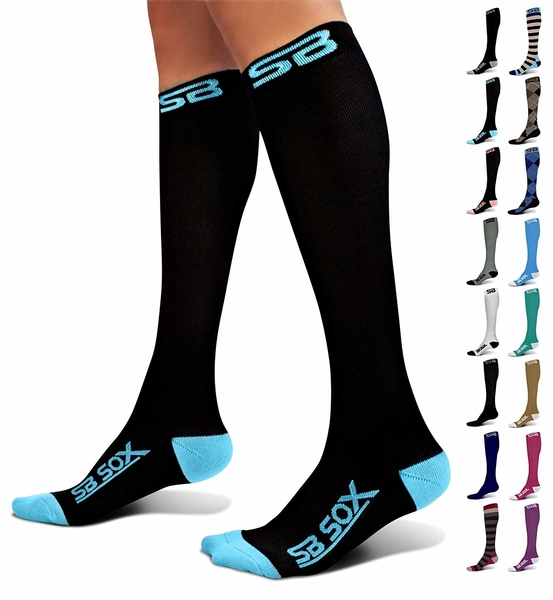 The SB Sox Compression Socks are a great budget-friendly choice that comes in a variety of different colors, such as:
Black and Blue
Black and Grey
Black and Pink
Blue and White
Grey and Black
Green and White
Nude and White
Pink and White
Purple and White
Solid options
Argyle patterns
These socks work to give you support throughout your day, whether you're at work or working out. They help you maintain health by providing optimal pain relief.
The SB Sox offer an ideal level of compression and support at a reasonable price compared to some of their more expensive competitors. They come with a cushioned heel and toe for added support. They're also made to reduce odor and bacteria, keep your feet dry, and maintain health. You can get the right fit for your needs by choosing from their four sizes.
Vitalsox Compression Socks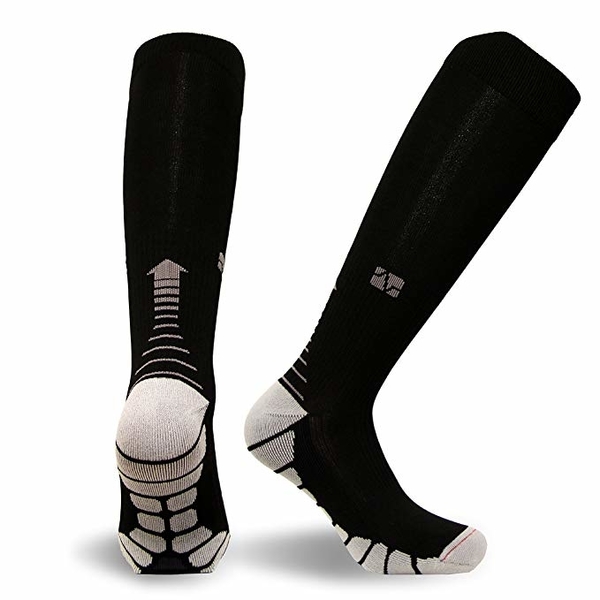 These compression socks for summer from Vitalsox are another budget-friendly option. They're most popular for running, but they're valuable for people who enjoy any type of exercise or physical activity. Vitalsox also work well for pregnant women and people who are on their feet throughout the day.
The socks have light padding on the ball and the top of the foot, which provides support and comfort to avoid abrasion or stress from impact sports. The slim design also makes them easy to wear with either athletic or work shoes.
Vitalsox Compression socks are made out of their innovative Drystat material. It controls the moisture on your feet and legs to help minimize the risk of blisters or unpleasant odors. The Vitalsox compression socks are available in many sizes and colors so that you can find what's best for you, your style, and your health.
Mediven Sheer and Soft Compression Stockings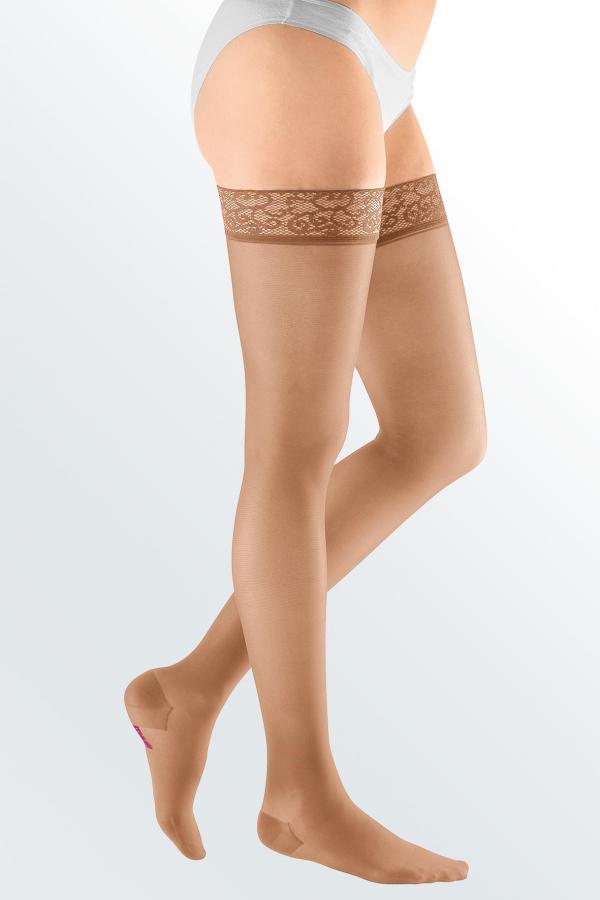 Compression socks for summer can get boring if you're trying to dress up. That's what makes compression hosiery a fantastic choice. These sheer stockings are perfect for summer because they provide you support and comfort without limiting what you want to wear. They're less visible, so this is a great way to be more discrete while maintaining your leg health.
These stockings come in regular and petite varieties for various body types. They also come in an opaque fabric that's soft against the skin. The Mediven compression stockings provide reliable support for men and women who suffer from venous disease.
The Mediven Sheer and Soft compression stockings are available in four compression levels, with 15-20 mmHg as the higher level available in closed-toe and petite lengths. They come in many different sizes for both men and women, and they're available both knee-length and thigh-length.
Manage Your Health with the Right Compression Socks
Don't go on living with discomfort and pain in your legs and feet! Compression socks are a perfect option to help you manage your vein health, enhance your physical activity, and travel comfortably. And they don't have to be stiff, hot, and uncomfortable. Just because it's warm outside doesn't mean you have to sacrifice wellness. There are plenty of choices to continue wearing quality, comfortable compression socks during the summer.
Learn more about the different styles and options available to you by exploring our site. We have tons of helpful resources and guides to choose the right compression socks for you.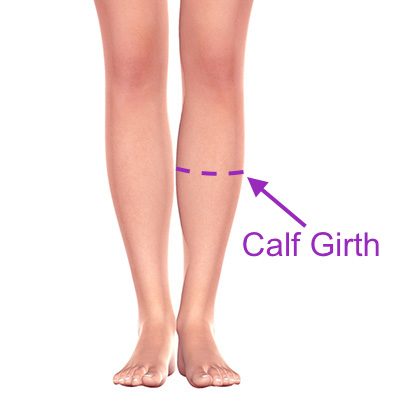 Looking to Buy a Pair of properly-sized Compression Socks?

Click the button below to see the lineup of ComproGear Compression Socks.

NOTE: The page includes a sizing chart and free returns, so you're always sure to get the perfect size!