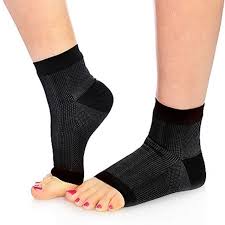 You are definitely at the right spot if you are seeking for the best guide on ankle compression socks for either your athletic activities or your swelling problems. In this guide, you will not only be able to identify ankle compression socks, but you will also peer into the benefits you can derive from wearing them if perhaps you are a newbie and you are reading about these magical socks for the first time.
Besides, I will discuss the benefits, what the rating you could find in any compression legwear mean, the best way to wear them, and the thing you have to verify before you wear any compression socks.
What are Ankle Compression Socks/Support Socks?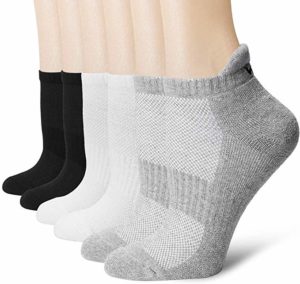 Compression socks are quite different from any type of socks you could find in the store. It is medically applied to improve blood circulation from the legs up to the heart. And why is this vital? You see, each time you stand or walk, the blood present in your legs must work against gravity to go upward to the heart. If a person suffers either mild or chronic circulation problems, the risk of developing blood clots in the leg is undoubtedly very high. Thus, by squeezing the tissue in the leg region, the blood is slowly prevented from pooling.
Impressively, it prevents swelling and edema as it enhances the flow of fluids in the tissue. And just as the name implies, wearing them can be utilized to treat and prevent ankle pain and swelling, as long as the wearer wears them correctly. The application of compression socks is vast, and so are the benefits derived from its use. Let's explore them successively.
Stunning Benefits of Wearing These Socks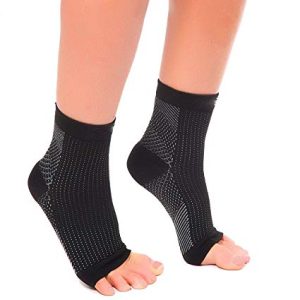 These benefits to be discussed aren't limited to those with health complications. It does serve even those who are healthy.
1. It Reduces Ankle Swelling
Traditionally, wearing compression legwear treat conditions like edema. Patients that are wrestling with edema can now expertly adopt compression ankle socks to manage their health and ultimately reduce swelling in the ankles and feet.
2. Prevent Mild and Severe Injuries
If your area of specialty is sports, you wouldn't be new to regular injuries sustained. You might have even suffered such in the past. They will reduce muscle vibration and other vibrations that are linked to injuries like shin splints.
3. Muscle Stabilization
Medical professionals have discovered that ankle compression stockings are effective for stabilizing muscles. No wonder, folks that are in dire need of muscle stabilization must seek for compression ankle socks. When wearing them, vibration will be reduced, and this will limit muscle destabilization.
4. Better Blood Circulation
Amazingly, recent studies have given a clue to the effectiveness of compression socks, it says that: "compression socks could lead the arteries in the legs to largely dilate, thus leading to increased blood flow in an active person and in someone recovering from an injury."
5. Halt Swelling During Travel
You might have seen a few folks wear compression socks when on the airplane, and you wonder: "why are you on this?" Well, you need not wonder again! Changes in elevation, as a result of sitting for a very long time, can lead to swelling of the hands and feet. But when you got these magical socks on, such swelling and discomfort are eradicated.
6. Faster Recovery Time
In the introductory part, I explained that blood has to flow against gravity. The application of compression socks for ankle helps significantly in fighting the effect of gravity on the flow of blood, thus limiting recovery time when a person is engaging in athletic activities.
7. Accelerated Injury Recovery
If injured, recovery could take a lot of time. Needless I say that it would not let you engage in those activities you cherish. Well, the application of compression ankle socks will help your injuries to heal faster by preventing another irritation in the affected region. In fact, it would also let you engage in such activity.
8. Prevent Varicose Veins
This is a situation that is not pleasing to the eye. It is, indeed, unsightly. On top of that, it's even painful. With the right compression legwear, the varicose vein can be prevented from forming, and it can also treat the forming of varicose vein.
Thus, either you are seeking for the right compression socks for a marathon race, or you just want to ease, quicken, and limit your swelling in the ankles and feet, you can benefit if you invest in the right, quality type of compression socks.
But unfortunately, it isn't every compression ankle socks that you see in the market are designed with quality in mind. Thus, potential wearers of compression ankle socks would find it helpful to explore essential things to verify before they purchase particular compression socks for ankle.
Before You Buy Them – Check for These!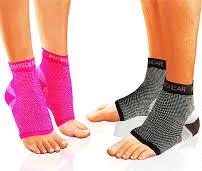 Either you are buying your first pair of compression ankle socks, or you are purchasing your second pair. Do not toil with these essential things that desire incredible verification. They can make a world of difference!
Some compression ankle socks will fall apart the first time you wear them in the washer or by hand. Do you want to settle down with something like that? Evidently no! Therefore, when you want to purchase an ankle compression sock, check that they are made to be durable. And the standard for durability is that they are made with reinforced toes, heels, and extra strength.
This might require some level of expertise, but it isn't difficult. You must surely be keen on your size because it is one of the key factors in getting the right compression ankle socks. The ankle socks you are getting must not be too small, nor too big. Too small will give excessive constriction; too large will give less or no compression at all, making your desire to get a these socks futile.
The wide array of ankle compression stockings are designed from a variety of numerous materials. Each material has its pros and cons. Although primarily, microfiber woven with spandex and lycra can be used alongside the primary material, cotton, several other materials could also be woven into the fabrics to give added features.
Fashionistas would find delight in the part. Decades ago, it was a different story, compression legwear was heavy, bulky, and even in some cases, ugly. But that's bygone! Modern designs come with stunning colors and patterns that are inviting, sizzling, and beautiful. When you see one, it might be so irresistible that you will buy it.
All ankle socks don't come with the same compression levels. They come with different compression ratings. Thus, after verifying the levels you are to wear, walk to a medical store with the compression level you have measured. Well, you should start your compression from the least, and over time, you gradually increase them. As an addition, the measurement of these pressure support is done in millimeters of mercury (mmHg). It's common to find the majority of over the counter socks to present 15 to 20mmHg, while medical-grade ones will extend to 50mmHg.
You might still run into some medical store and find heavy compression socks. But don't buy them. Even if you are told that they have to be heavy to give you the right compression, reject it. Compression socks shouldn't necessarily be heavy. Seek for those that are incredibly light and will offer sufficient pressure support.
If the compression ankle socks do not feature this, never make a purchase, especially if you will be wearing them for an extended time. If they are designed with moisture-wicking properties, it will keep your feet extremely dry and comfortable.
It isn't all compression socks that can be washed. For some, the moment you remove, the compression loose and falls. Therefore, if you will want to use them whenever you exercise, seek the one that can be washed without any damage.
I'd insist that breathability is one of the essential things that compression ankle socks should offer you. They should not suffocate your feet. Seek for materials like microfiber and cotton in any stockings; these will give you breathable material. But when materials like spandex and lycra are added, the breathability is taking away.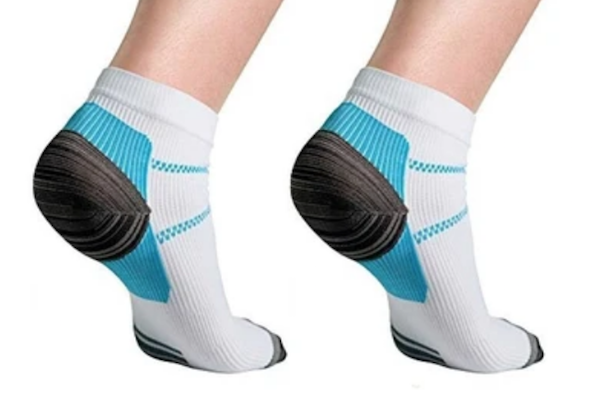 Most times, it is nice to have your requirements listed before you head on to the medical store. Also, to verify if those requirements you have are valid, you might show a pharmacist or a physician. If you show them at the medical store, they might lure you into buying compression legwear that wouldn't be beneficial for you.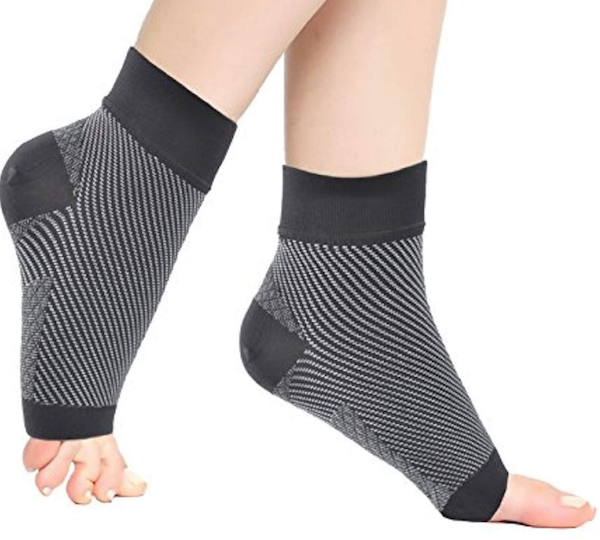 So, make your list handy before you walk in. Even if this list looks too huge to remember, your health depends on it. The better the condition of your health, the better your entire well being. If the quality of product is high, the better and faster your condition will lessen.
Wearing Compression Ankle Socks – Things to Note!

Realistically, compression ankle socks aren't harmful! However, some individuals should desist from the use of these socks. This list includes:
Conditions that lead to skin lesions
Those who suffer from peripheral neuropathy
Anyone that suffers from peripheral artery conditions
Any individual that has conditions that could lead to dermatitis.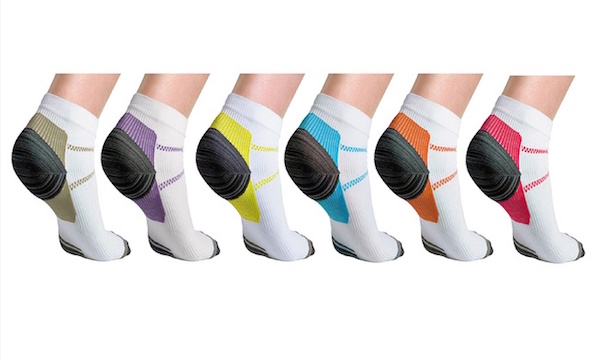 For sound and healthy individuals, they must wear their socks efficiently. Certainly, how you wear your sock sure matters a lot. Therefore, whenever you want to wear, lay your ankle compression socks flat against the skin and do not allow it to fold over or get wrinkled.
Experts have investigated that folded compression legwear will mount excessive pressures on one portion of the limb, which will then lead to severe or mild injury. At this spot, it is highly recommended that you consult your physician before you start to wear. Or, if you nurture the desire to make any changes, ensure that you are guided before you do.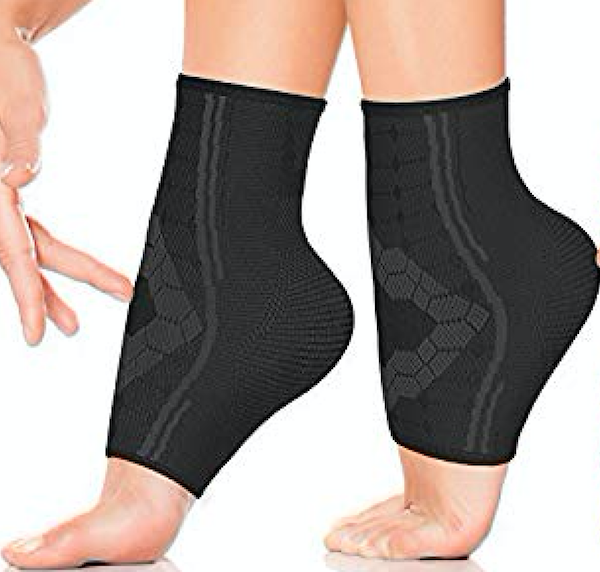 Even though your socks could look similar to the regular socks that you see around, maybe due to the modern design added, compression ankle socks should not be worn like these regular socks. Therefore, follow this guide presented. Have any inquiries? Your doctor is sure ready to sail you through.
The Summary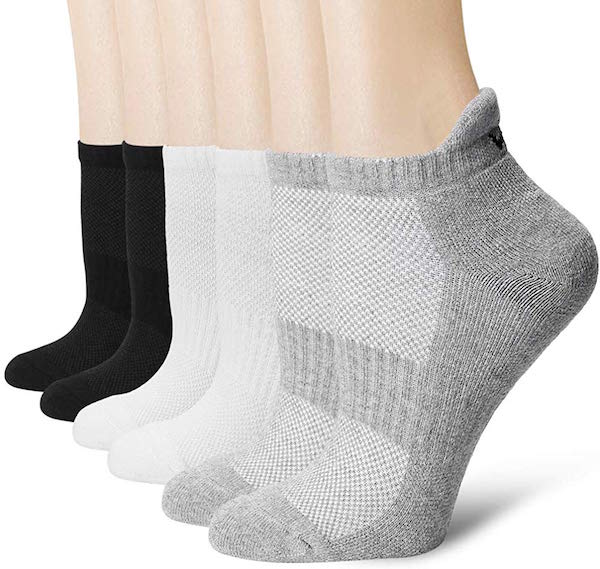 Are you convinced that compression ankle socks are sure an essential gear everyone (excluding those with some conditions) should wear? Definitely! You've seen how folks with severe disease can be assisted to enhance their blood flow, increase their performance, and limit swelling. Your quest for understanding has been met, isn't it? What is the next line of action?
To get yourself a quality pair! Don't forget that the compression ankle socks you will be needing must fit you well. If you need further research on this or related subject, there is a vast array of articles on this website that will give you a modern and right guide. They will serve you well.
In selecting a brand, you have to be tactful. Many brands profess to manufacture quality compression legwear, but when checked, they could either not give the right compression or get spoilt within a short time. Therefore, the importance of reviews can't be overemphasized. Before you buy, check for sellers' reviews; what are fellow buyers saying? Are they recommending them or they vow never to use their service again? Answers to these questions will make bring excellent rewards.