Last Updated February 6, 2021
A simple stop sign can make all the difference when it comes to safety. But what do you really need to know before you purchase and install one?
Depending on why you require a stop sign, you'll need to tailor your search for specific features. Today we'll be addressing frequently asked questions about stop signs, look at a variety of options on the market and find the best suppliers for stop signs across the U.S.
Where Can You Purchase a Stop Sign?
It is possible to purchase a stop sign online from a myriad of companies. However, if you're looking for the real thing, only buy from suppliers who carry MUTCD-compliant stop signs sure to meet government standards.
Connect with businesses such as Highway Traffic Supply who carry MUTCD-approved stop signs at a value price point, many of which are guaranteed to last for up to a full decade. Their R1-1 stop signs will do the trick for residential or freeway intersections.
With engineer-grade, high-intensity or diamond-grade reflective sheeting available, you can customize each stop sign according to zoning requirements or climate factors. For access to international shipping, purchase through Highway Traffic Supply's Amazon portal.
Sizes, Dimensions and Features You Need to Look Out For
There are plenty of features available to enhance the effectiveness of the stop sign you purchase. As you shop, consider which elements are important to you:
Reflective Sheeting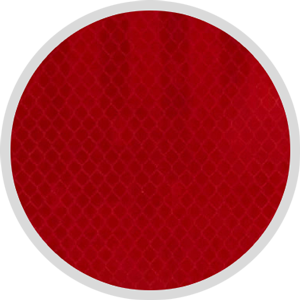 Engineer-Grade Reflective Sheeting: Composed of sturdy, rust-proof aluminum, engineer-grade reflective sheeting makes an excellent base for outdoor signage. It is guaranteed to hold the stop sign's vibrant colors for up to a decade.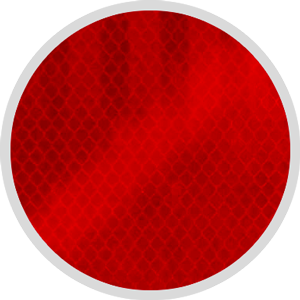 High-Intensity Reflective Sheeting: For better visibility, both day and night, opt for a stop sign with high-intensity sheeting. This enhanced reflective layer offers three times the reflective power of engineer-grade sheeting.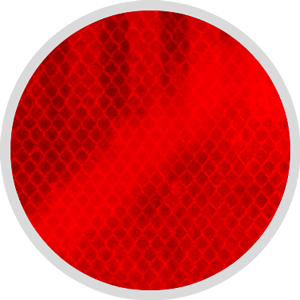 Diamond-Grade Reflective Sheeting: Considered the highest quality option for stop signs, diamond-grade reflective sheeting allows for full reflectivity at both near and far ranges, in and outside of the trajectory of headlights. Diamond-grade sheeting is also warrantied for up to 12 years of outdoor use.
Weather Resistance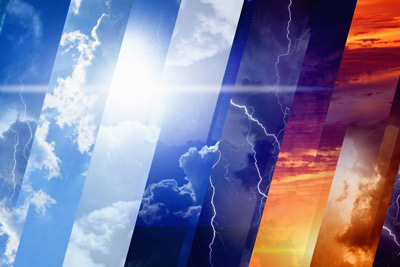 Unless your sign will be kept indoors as a cool piece of wall art, it will likely be exposed to plenty of bright sunshine, freezing cold winters, rain and vandalism. For locales with severe weather or a high incidence of graffiti, consider adding 3M Protective Overlay Film to your stop signs.
This extra layer of protection boosts resistance to the elements and allows for easier removal of graffiti. Some signage companies will even give you the option of adding the 3M Protective Overlay Film to your stop sign before it is shipped to you.
Sizing
Before choosing a size, ask yourself where you will be setting up the stop sign. This is a determining factor when it comes to deciding on dimensions. Obtaining the correct size of sign will ensure it is visible and can promote safety. You'll find these common dimensions available:
12"x12": A small stop sign is ideal for novelty purposes like home decor or for use in personal residences.
18"x18": Great for construction sites or school crosswalk guards, you can easily mount an 18"x18" onto a handle like this one from SafetySign.com to make your own handheld stop sign.
24"x24": A 24"x24" stop sign is perfect for use in privately owned/gated communities or parking lots. It may also be used as a handheld stop sign for construction crews, crosswalk guards, etc.
30"x30": In the U.S., 30"x30" is the standard sizing for stop signs installed for traffic control. When in doubt, go with a 30"x30" stop sign.
36"x36": Busy freeway intersections with multiple lanes of traffic may require larger stop signs for maximum visibility.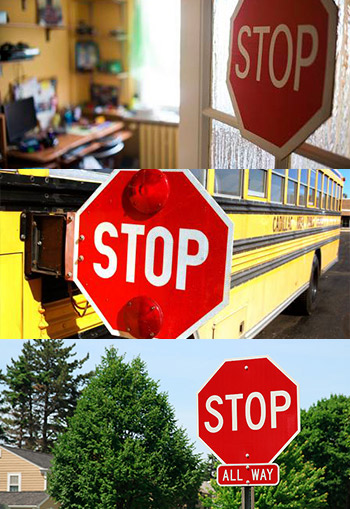 Where Can I Purchase a Handheld Stop Sign?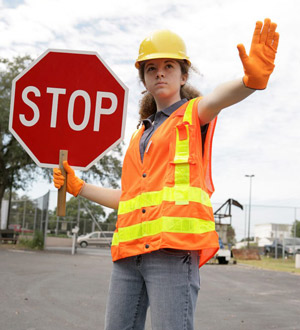 For a sturdy, weather-resistant sign, try SmartSign's handheld stop sign. They are designed for outdoor use, making them a good match for crosswalk supervisors and building site workers. For long days on roadside sites, SmartSign's handheld 6' pole stop sign will offer more support to prevent workers from developing sore arms.
When Are Handheld Stop Signs Used?
Handheld stop signs are suitable for managing traffic in school zones, escorting pedestrians across roadways and directing traffic around roadway construction.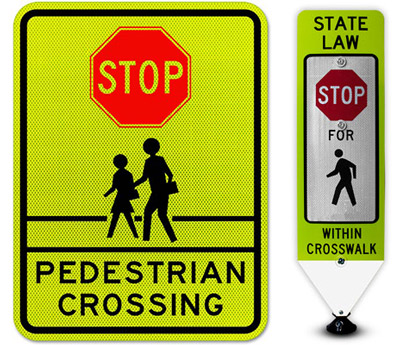 Frequently Asked Stop Sign Questions: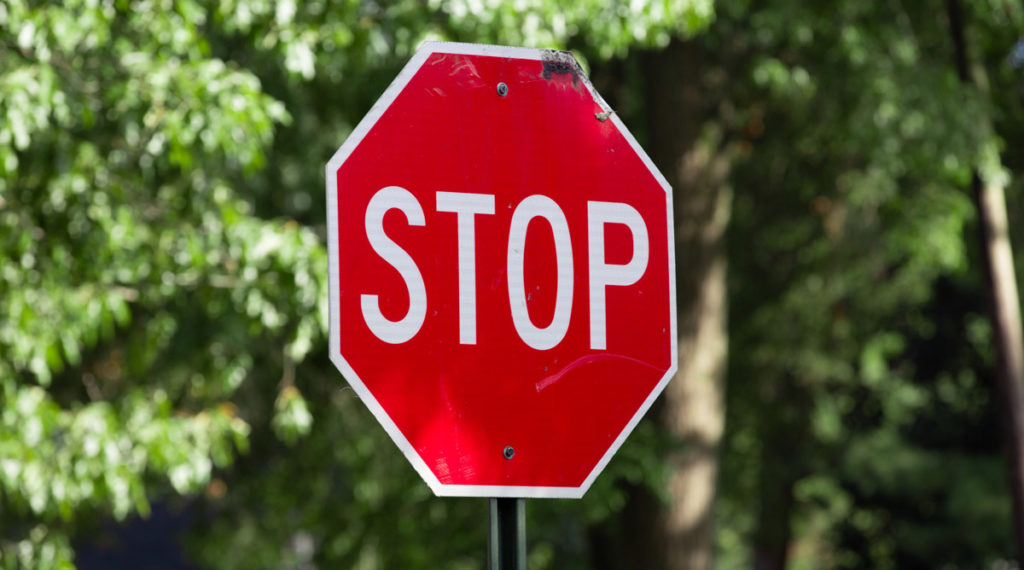 Can anyone set up a stop sign?
Anyone can set up a stop sign on their own private property. State legislation determines where and by whom a stop sign can be set up on public property, though.
There are strict guidelines to determine whether or not a public location is suitable for a stop sign. It is illegal to set up a stop sign on public property, including the streets in your neighborhood, without approval by the state or municipal government.
Where can I set up a stop sign?
You may set up a stop sign on your own private property.
Is owning a stop sign illegal?
Owning a stop sign is not illegal, but stealing one is. Removing a stop sign from its post can cause car accidents or pedestrian injuries. Fortunately, anyone can order an authentic stop sign online through a trusted retailer–no need to snatch one from your local intersection!
Do bicyclists have to abide by stop signs?
Though it is common for cyclists to treat stop signs more like a "yield,"
they are legally required to come to a complete stop at a stop sign. Some municipalities do have unique rules for cyclists at stop lights, allowing them to pass through the intersection and "run the red light" only after they have come to a complete stop.
Do you have to stop at a stop sign in a parking lot?
If you live in the United States then technically, no. But you probably should stop anyways. Here's why:
Law enforcement cannot penalize you for disobeying a stop sign on private property–like in a mall parking lot. But if you get into an accident in the parking lot, whether or not you obeyed the traffic signs posted will affect if your insurance company will cover the damages.
What should you do if you find a stop sign that has fallen?
Immediately call your local public services department, as a fallen stop sign can quickly affect driver and pedestrian safety. If you are unable to locate the correct phone number, call 911 and ask to be directed accordingly.
A downed stop sign may not be an emergency on its own, but it will certainly lead to one if left unchecked. Municipalities and highway management organizations should have a quick deploy or portable stop sign on hand for emergencies until a permanent replacement can be installed.
How are stop signs enforced?
Stop signs are enforced through the distribution of fines, tickets or warnings from law enforcement. Depending on the state you reside in, the fine for running a stop sign can range from $20 all the way up to $1500.
Buying Authentic Stop Signs
Authentic, durable stop signs should be purchased through a trusted company such as Highway Traffic Supply, SafetySign.com or SmartSign to ensure your money is being spent on a sign that satisfies MUTCD guidelines. Ask about bulk purchase incentives or loyalty programs if you'll be purchasing multiple stop signs.