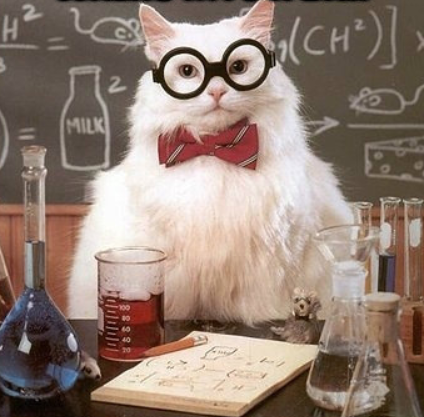 Compression is a term readily associated with engineering, which means the force generated by compressing or squeezing an object. However, it is also a term commonly used in health and medical science, especially matters related to veins, lungs, blood circulations, etc. Different levels of delicate, outside compressional forces are used to treat many patients with different medical conditions. The key purpose of compression socks is to achieve these additional compressional forces by simply wearing a tight-fitting stocking in the lower parts.
In our blog today, we discuss the uses and the many different important purposes served by compression stockings, mainly compression socks in detail, perfectly complemented by some appropriate pictures.
Compression Stockings and Socks
Compression stockings and socks are specialty garments designed and manufactured to apply pressures in the lower parts of your body. They are usually stretchy and snug-fitting socks that squeeze certain areas in the lower legs in order to put increased pressure on the veins. In doing so, they regulate blood circulations in the lower veins and fulfill a variety of purposes.
The majority of the compression stockings are made using graduated compression technique, which makes the stockings tighter around the ankle. The pressure gradually loosens up as it goes upwards to the knees or thighs.
Types of Compression Stocking
There are a few different types of compression stockings available to choose from. They are – compression socks, compression hoses, compression sleeves, etc. All of these products are available in different sizes, colors, and most importantly in different levels of compression with one exception. Compression hoses are usually available in color white.

In addition, there are also different types of compression socks differentiated according to their sizes – ankle-length, knee-high, and thigh-high compression socks, etc. They can also be differentiated according to their compression support levels, which are:
Mild: 8 – 15 mmHg
Medium: 15 – 20 mmHg
Firm: 20 30 mmHg
Extra Firm: 30 -40 mmHg
RX: 40 -50 mmHg
Each of the different support levels serves different purposes and is prescribed by doctors/ physicians accordingly. In some special cases, it is possible to wear a pair of custom-made compression socks of higher support levels.
Purpose and Advantage of Compression Socks
The main purpose of compression socks is to provide comfort to people who regularly stand on their feet for long periods of time. Professionals such as nurses, retail salesmen, construction workers, security guards, and such wear these socks to support their foot, reduce pain and stresses, and prevent their foot from swelling. Sportsmen can also take advantage of compression techniques to support their intense physical activities.
In medical science, compression techniques are known to have massive therapeutic benefits. Therefore, physicians and doctors often prescribe to wear compression socks to prevent and remedy some critical circulatory diseases. You can learn about the key purposes of compression socks from below.
To Provide Comfort
As mentioned above, people who are required to stand on their feet without many movements can enhance comfortability with compression socks. By putting gentle pressure in the right areas of the legs, these socks can help to defy the gravitational force and ensure the natural blood circulation flow to the lower instruments. They also provide an additional layer of support under your feet to stand on, making the surface feel less hard and more comfortable.
To Lessen Pain, Stresses, and Swelling
People who stand over a long period of time are at increased risk to suffer from pain and stress in the legs. Over time, the legs also start to get swollen. By applying pressure in the leg veins, compression socks reduce the chance of blood clots forming in the leg vessels and thus reduce swelling.
By pushing blood to the hurt and increasing the circulation of oxygen-fuelled blood into the lower vessels, compression socks can also lessen the pain and stresses felt in the legs.
Medical Benefits
Due to its significant effect on blood circulation, compression socks are very beneficial in preventing and remedy some critical medical conditions. Doctors usually prescribe compression socks for patients in risk of or suffering from diseases such as:
Varicose Veins: a condition that causes large blood vessels to get swollen. Symptoms include dark blue lines sticking out from leg skins like a tunnel.
Lymphoedema: a condition that causes the body's tissues to swell up.
These socks can also help in preventing conditions like edema, DVT, venous ulcers, etc. They also can prevent the cardiovascular condition that causes lightheadedness when someone first stands in the morning or after resting for a period of time.
Best Compression Socks to Buy
When it comes to buying compression socks, there are a great number of varieties available in the market. They are available to buy in many drug stores, medical supply providers, and most importantly, online. However, as the uses of compression socks vary according to their compression levels, it's best to take advice from a doctor before deciding to buy one.
At ComproGear, we use the best quality fabrics and state-of-art machinery to manufacture some top-class compression socks in the market. Designed based on scientific compression techniques, these highly durable socks are also available in different colors to suit your outfits.
So, let's find out about the best compression socks from below. Please note that all of our compression socks on the list are made using graduated compression technology.
1. Savory Blue Chevrons Compression Socks (20-30 mmHg)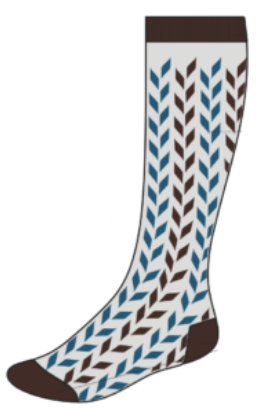 These knee-high compression socks from ComproGear look stunning for their stylish pattern and savory blue color. Made using a mix of 65% nylon and 35% spandex, they are very comfortable to wear all day long, offer a perfect fit, and can ensure athletic recovery in a short while. Due to their vibrant design, you can also wear them during a casual outing.
2. Sunset Stripes Compression Socks (20-30 mmHg)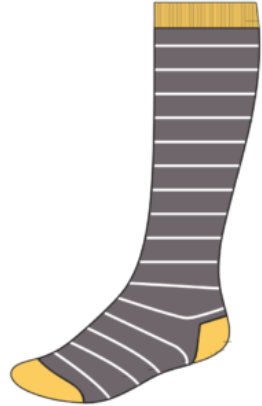 Cover your legs with the spirit and gorgeousness of the almighty sun, thanks to these pair of Sunset stripes socks from ComproGear. Stylish and comfortable, you can confidently wear these socks all day at work or any other public gatherings. Available in four different sizes, it can help increase leg comfort, decrease swelling and tenderness.
3. Mountain Blue Compression Socks (20-30 mmHg)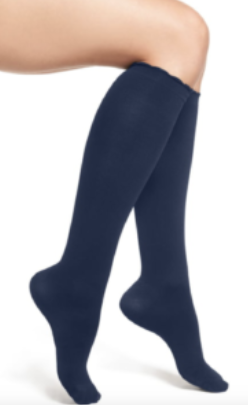 If you would rather keep things a little bit classy and formal, opt for these solid, mountain blue colored compression socks made by ComproGear. It is similarly durable and made using a mix of 35% elastane and 65% nylon fabrics. In addition to complying with your work outfits, these socks can help you to prevent ankle and foot swelling effortlessly.
4. Onyx Black Compression Socks (20-30 mmHg)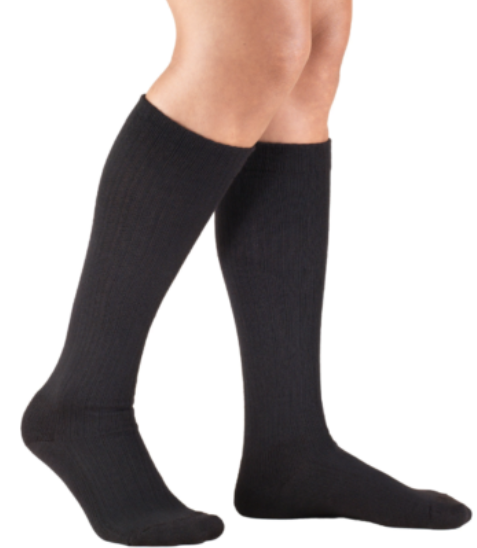 These elegantly black compression socks look exactly like the other black socks in your drawer, albeit with some patterned knitworks across the body. Made using high-quality nylon and elastane, you can comfortably wear these socks for all-day and enjoy the benefit of compression without sacrificing your style. They are particularly good for sports recovery and to recover from pains in the lower legs.
Final Words
By choosing from any of these knee-high compression socks, you can easily obtain all the benefits and advantages of compression socks. Fashionable, durable, and comfortable: they serve all the purposes of compression socks and some more. However, you should measure the exact fit and sizes in order to enjoy the maximum benefit.
Anyways, all the socks made by ComproGear are protected by a 100% guarantee. So, if you can't find the perfect fit, or aren't fully satisfied with our products for any reason, ComproGear would be happy to send you another pair or provide you with a 100% refund for your purchases. You can also get a full refund if you just simply changed your mind!
So, after learning about the purpose of compression socks, which pair are you planning to buy today?