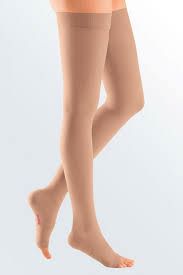 With technological advances have come some sophisticated hosieries known as graduated compression stockings. Well made, and in a wide variety of colors, these stockings have been improved to be more appealing and acceptable to the 21st century users. Are these stockings as effective as they are said to be for compression therapy? Is there any real difference between these stockings and compression socks?
Graduated Compression
Graduated compression stockings are hosieries used to successfully manage venous ulcerations. Using these stockings for compression therapy is established in preventing chronic venous insufficiency. The clinical efficacy of these stockings is dependent on how regularly patients wear them, their fit, and tolerances like itching and sweating. In addition, their pressure gradient decreases from the distal to the proximal. A drop in this graduated pressure will result in increased venous drainage accompanied by reduction of certain symptoms such as trophic skin changes and leg edema.
Simply put, graduated compression stockings are prescription stockings that are tightest around the foot, and get less tight upwards on the legs. This makes it easy for the stockings to push blood to the heart from the lower extremities. Basically, they ensure that blood circulates in your legs to prevent blood pooling up in your legs and also prevent skin ulcers. Graduated compression stockings are used to treat problems such as varicose veins, deep vein thrombosis, and skin ulcers. They are of different types and they have to fit just right. These stockings are used by both men and women.
How Do Graduated Compression Stockings Work?
Blood flows through the body from the heart, and has to pass through the lower extremities before returning to the heart. For blood to flow back to the heart, it has to work very hard against gravity. While walking, the calf muscles that are around the veins will help to move the blood upwards toward the heart. Pressure from compression stockings helps by acting as an extra layer of muscle.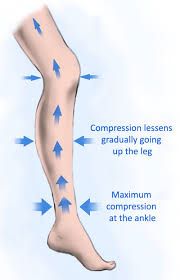 There are many things that tend to impede blood flow through the body, especially in the legs. Some of these things include venous insufficiency, which occurs when the vein walls are weak, circulation problems, or being bedridden, which is often after having a surgery or injury. When blood flow is impeded in the legs, it will cause blood pooling in the veins found in the lower legs or feet. The result will be achiness, leg fatigue, swelling, and risk of blood clots (deep vein thrombosis) forming.
Gradient compression stockings help to circulate your blood round your body, especially when they get to your legs. In order to do this successfully, these stockings are designed to mimic muscles while they squeeze the tissues in your legs and your vein walls to circulate this blood.
Apart from blood, there is fluid, called lymph, that also flows through the cells in the legs. Gradient compression stockings help to improve the way this fluid flows and reduce tissue swelling. Many wearers are healthier when using these stockings because their legs do not feel so tired even after being over-used or under-used.
Benefits of Graduated Compression Stockings
Graduated compression stockings have plentiful benefits for both men and women. Most people wear them to enjoy health-related benefits, sport-related benefits, or beauty-related benefits.
Health-related benefits of graduated compression stockings
Graduated compression stockings offer the following health-related benefits: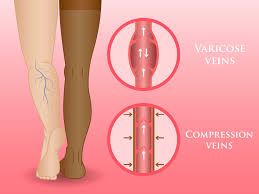 Help to prevent venous ulcers
Boost circulation in the legs
Improve your lymphatic drainage
Support your veins
Lessen leg swelling
Prevent pooling of blood in the leg veins
Reduce orthostatic hypotension, which can cause unsteadiness or lightheadedness when standing
Reverse venous hypertension
Prevent the development of blood clots in your legs, which can result in deep vein thrombosis.
Help to reduce pain caused as a result of varicose veins.
Also helps in speeding up recovery after surgery.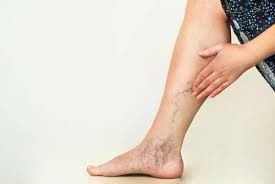 Popular Articles on ComproGear
Rose Toy Go Now
Sport-related benefits of compression stockings
Graduated compression stockings can offer the following sport-related benefits:
They help to naturally alleviate the buildup of lactic acid and reduce muscular wear and tear. With the right compression, your veins will be constricted to increase the velocity of blood that is coursing through your legs.
They boost muscle recovery after strenuous exercise.
They also enhance oxygen recovery by making sure oxygenated blood flows to your muscles to enhance your performance.
They help to prevent cramping and swelling of the legs. Athletes often wear their legs out while trying to improve on their performance. When wearing compression stockings, the effort your legs have to put in will be decreased so you can go easier on your muscles to reduce leg fatigue.
Beauty-related benefits of graduated compression stocking
Apart from the life-saving benefits of graduated compression stockings, there are also some beauty-related benefits, especially for women. There are a variety of designs and colors these stockings come in to make you look fashionable and fit your style choices perfectly.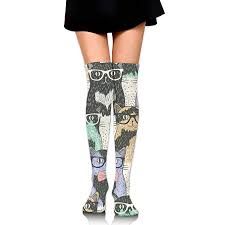 You can still look professional while wearing your compression stockings, especially if your work is stressful on your legs. They will help provide support for your legs at work, in the gym, on a night-out with friends, or when you are in recovery mode. You can even wear them while sleeping so that you feel refreshed when you wake up.
There are some risk factors to consider before wearing medical-grade graduated compression stockings. Here they are:
Skin condition
If your skin is delicate from recent healing, wearing compression stockings can make them friable
Shape of the limbs
The sub-pressure and pressure gradient can be altered by the shape of the limbs.
Loss of sensation or presence of neuropathy
Some patients cannot feel sensation or pressure in their lower limbs. If this protective response is absent, there will be increase in the risk of pressure damage when using the stockings.
Cardiac failure
Patients who suffer heart failure may experience rapid shifting of fluid from the legs' surface cells to the deep system when wearing compression stockings. This can be dangerous as there may be an increase in pressure in a heart that is already overloaded and failing.
Potential hazards
Some of the potential hazards wearing graduated compression stockings may worsen are:
Pressure necrosis due to existing arterial disease;
Skin irritation or allergies;
Pressure damage or friction due to poor fitting stockings;
The stockings may slip down and twist in some parts of the leg, causing what is known as a tourniquet effect in patients who are incapable of applying or removing the stockings
Understanding Levels of Graduated Compression Stockings: With little or no understanding of the levels of graduated compression stockings, it becomes hard to choose the right compression stockings. Compression stockings come in a range of numbers indicating the level of graduated compression a hosiery has. For instance, compression levels can have a range of 20-30mmHg, meaning the compression is not less than 20mmHg and not more than 30mmHg. The unit, mmHg, means millimeters of mercury, and is a measurement of pressure, which is also used to in measuring blood pressure.
Some major brands graduate the compression in their stockings, while some do not. When a pair of stockings has graduated compression, it means that the compression is strongest around the ankle, and gets less and less as you move up the leg. By knitting compression stockings in this manner, there will be improvement in circulation from the legs upwards. The effects of the graduated compression going the other way around, that is down towards the feet instead of away from the feet, can be devastating. It is important to buy your graduated compression stockings from reputable brands in order to avoid buying from manufacturers who do not graduate their compression properly.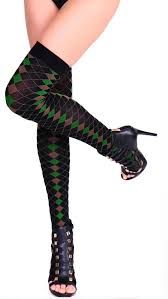 Different Levels of Compression
Graduated compression stockings are designed for the main purpose of enhancing circulation in the legs. These medical grade devices are available in different compression support levels. You can turn to graduated compression stockings of 8-15mmHg or 15-20mmHg without issue if you are suffering from sluggish circulation and tired legs. These levels do not require a doctor's prescription and will help your lower body to feel better if you stand or sit for too long.
While graduated compression stockings are generally safe for use by anyone, patients who are suffering from certain conditions should not wear graduated compression stockings without talking to their doctor. Medical conditions that can prove to be problematic include ischemia, uncontrolled congestive heart failure untreated septic thrombophlebitis, phlegmasia cerulea dolens, advanced peripheral neuropathy, concomitant dermatoses, and arthritis.
Here are the main levels of compression socks that graduated compression stockings come in:
8-15mmHg – Mild compression
This is the least level of compression to expect from graduated compression stockings or any other compression garment. They offer the following benefits:
Mild compression helps to provide relief or minimize achy and tired legs.
Prevent leg fatigue caused by standing or sitting for too long.
Also, they help to relieve minor swelling of the legs, ankles, and feet.
They ensure your legs stay healthy and energized.
In pregnancy, a mild compression of 8-15mmHg helps to prevent formation of both varicose and spider veins.
15-20mmHg – Medium compression
This is the recommended level of compression for first time wearers of compression stockings. As a common entry level compression stocking, 15-20mmHg offer medium compression. Here are some of the major benefits they offer:
They can help in relieving aching, tired legs, especially the legs with minor swelling on the feet, ankles, and legs.
Also, they will help to prevent and relief minor to moderate cases of varicose veins and spider veins.
They help to prevent the development of deep vein thrombosis (DVT), also known as economy class syndrome.
In pregnant women, it helps to prevent the development of varicose and spider veins.
15-20mmHg is the ideal level of compression for people on long distance travel.
This level of compression is used for post-sclerotherapy treatment that helps in making sure varicose and spider veins do not reappear.
20-30mmHg – Firm compression
The next compression level is the firm compression, which offers mostly the same benefits as the compression levels before it. Some of the benefits are: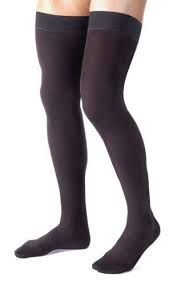 Prevention and relief of mild to severe varicose veins. Also works during pregnancy.
Also, very helpful in providing relief from post-surgical and post-sclerotherapy treatment to prevent varicose and spider veins' reappearance.
Can also help in the treatment of mild to severe edema or lymphatic edema.
Very helpful in managing active ulcers and the manifestations of post-thrombotic syndrome (PTS).
They help to provide relief from superficial thrombophlebitis.
They help to prevent orthostatic hypotension, which is the sudden all in a person's blood pressure while standing).
They are also used to help in preventing deep vein thrombosis (DVT), also called economy class syndrome.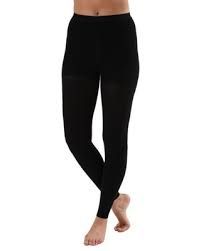 30-40mmHg – Extra firm compression
This level of compression is used in preventing or treating the very severe versions of the medical conditions in 20-30mmHg. You should not be wearing this level of compression unless your doctor instructs you to do so. They are not worn for overall health benefits. Here are the benefits of wearing 30-40mmHg compression stockings:
They help in preventing and relieving severe varicose veins.
Also used in treating severe edema and lymphedema.
They are used in post-surgical and post-sclerotherapy treatment to help in preventing varicose veins and spider veins reappearance.
Helps to reduce the symptoms of Orthostatic Hypotension as well as Postural Hypotension.
Helps in managing venous ulcers and the manifestations of Post-Thrombotic Syndrome (PTS).
Helps to prevent deep vein thrombosis (DVT), also called economy class syndrome.
40-50mmHg – RX
This is the highest level of compression for graduated compression stockings. Do not try out this grade of graduated compression stockings without talking to your doctor first. Generally, they are indicated for more severe venous diseases like ankle and leg swelling, chronic vein insufficiency, varicose veins, and deep vein thrombosis.
How to Use Graduated Compression Stockings: It is important to know how to use your graduated compression stockings, especially if this is your first time of trying out a pair. These tips will guide you:
If your compression stockings are new, it is advised that you wash them first before putting them on. This will help to make them more flexible so that they will be easier to put on. It is better to wash them by hand this first time.
Most of the time, it is advised that you wear your compression stockings very early in the morning. At that time, your legs will not be swollen yet.
If your compression stockings contain latex or you are not quite sure of what they are made of, you may want to avoid using lotions or creams on your legs when wearing the stockings. However, you can use these lotions or creams any day you are not wearing your stockings.
Use talcum powder or silicon lotion (like ALPS) on your legs to make it easier for you to slide on your stockings.
When wearing your compression stockings, sit in a chair or at the edge of the bed. Sitting on a chair is more advisable as you will have something to lean against when pulling up your stockings.
You may need to wear rubber gloves to help you have a firm hold on the stockings when wearing them.
If you are using toeless graduated compression stockings, make use of a silk "slip sock" (your medical supplier can help you get this). This will make it easier for you to slide the stockings over your feet. After using the compression stockings, you can pull them off through the open toe.
If you still find it very hard to put on your stockings, you may need to get a stocking butler. This metal device will help to hold your stockings open so that you can step into it. It is highly recommended for people who find it hard to grasp, lean, or pull. However, you should try the device out first before buying one as some people still find them difficult to use.
How to Put on Your Graduated Compression Stockings
Here are some easy steps to help you easily put on your graduated compression stockings:
Turn your compression stockings inside out. Put in your toes as far as they can go.
Readjust your stockings by folding it back at the ankle. Hold onto both sides of your compression stockings.
Pull the stocking toward your body as far as possible.
Fold the stocking back again while taking it farther up. Pull the stocking up till you get to that point.
Repeat the process of folding back and pulling until it is in the right place.
The Bottom Line
Graduated compression stockings go a long way in treating chronic venous insufficiency and conditions associated with it. By bringing its benefits to the limelight, it is clear that these stockings differ from other compression garments. They are beautiful and durable for everyday use. You should get yourself a pair.
This page last updated May 16, 2022