Every now and then something comes along, and everyone starts talking about it. Whether it's due to a great marketing plan, or the product is "just that good," it often takes some time and research to figure out why something has gone "viral."
If you've heard all the hype about Doc Socks and have been wondering if they're right for you, then you've come to the right place. We've done the "legwork" for you so that you can learn what you need to know to make an informed decision.
We'll talk you through it step-by-step, with some basic information on compression socks, how they are beneficial and some details about the Doc Socks products specifically. Ready to get started?!
When it comes to feet and legs, you've only got one pair, so you want to take the best possible care of them!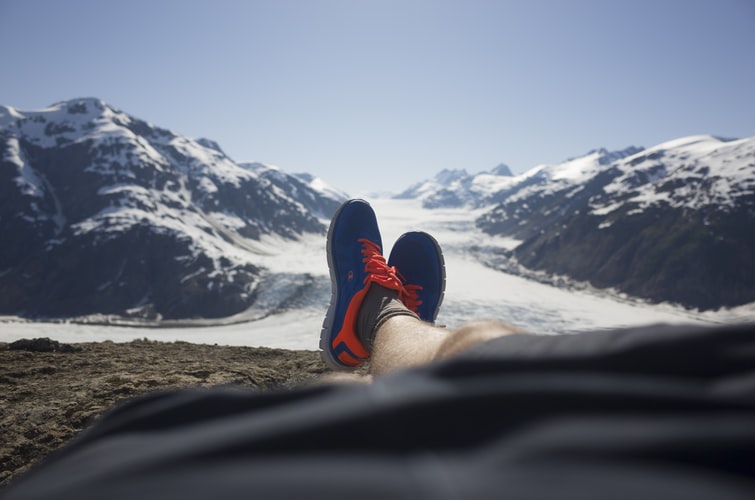 And the good news is that compression socks can be a great way to do that.
The not-so-good news is that a certain brand of compression socks (Doc Socks) isn't all they're cracked up to be. Because Doc Socks has become such a buzz word, we believe they deserve a well-researched, well-inspected review.
As part of our Doc Socks Review, we've tried to explore and test every claim and complaint to find out the validity of each.
We then created our final verdict based on the results of real Doc Socks reviews.
Moreover, we also added a few technical details about what the product actually is, as well as the manufacturing and therapeutic techniques that were used to make these socks. Happy reading!
What Are Doc Socks?
Doc Socks are a special kind of sock made from using compression therapy techniques. Basically they're stretchy socks known as "compression socks."
(In fact, we manufacture and sell this product, so we know all about how they're made.)
Doc Socks claims to use seven points of compression to increase the circulation of your blood. But the biggest differentiator between Doc Socks and other brands is the one-size-fits-all philosophy.
This effectively means that only one particular pair of socks can fit anyone. From child to full-grown adult, irrespective of their foot size, leg length, or personal motivation to squeeze into clothes that are the wrong size, the theory is that Doc Socks are made for everyone.
Despite this, the company claims that its compression technology still works. In fact, Doc Socks claims that their technology works better than their competitors who offer multiple sizes and proper fitting instructions.
But we already know a lot about what the company says about their own product. The real question is: What Do Customers Have to Say About Doc Socks?
Well, let's just say it isn't pretty. But we'll get back to that in a minute.
What Are Compression Socks?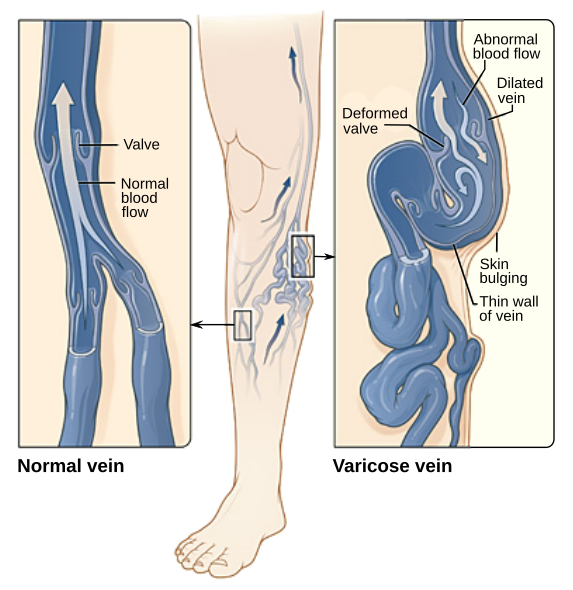 Before we go any further into the Doc Socks brand, let's get some information on compression socks in general. Compression is a special hosiery technique used in elastic garments that are meant to be worn around the legs or arms.
Compression helps to prevent or relieve some common venous disorders, including phlebitis, edema, thrombosis, etc.
Well-made, properly fitted compression socks can actually help with leg disorders. It's not a magic bullet, exactly, but compression technology is effective enough to be recommended by podiatrists and other specialist doctors.
Compression Sleeves work by compressing the limbs, and thus, increasing the blood circulation; these techniques can also help to prevent the formation of blood clots in the veins.
Benefits may include:
Less Pain
Reduced Swelling
Increased Health Benefits
ComproGear Compression Socks
Click

HERE

to Order A Pair Today!
Compression Technology – Eliminate Pain with the Right Technology
Three main compression techniques comprise the use of compression socks and other compression clothing, including:
Graduated Compression Technology (Includes most high-quality compression socks)
Anti-Embolism Technology ("TED Socks")
Non-medical Support Hosiery (Basically just normal socks or very light compression garments)
Depending on the type of garments and the health-related complaints that they are capable of solving, the compression techniques used in the products may vary.
Different levels of compression in the garments are measured by the unit mmHg, also called "Millimeters of Mercury." Tightness in compression socks typically ranges from 8 mmHg (very low) to as high as 50 mmHg.

Think about mmHg in the same way as when you get your blood pressure taken at the doctor's office and you look over at the Mercury pressure gauge moving up with each pump of the doctor's annoying bulb thingy squeezing your arm half to death, that's what we're talking about here…
A Brief History of Compression Therapy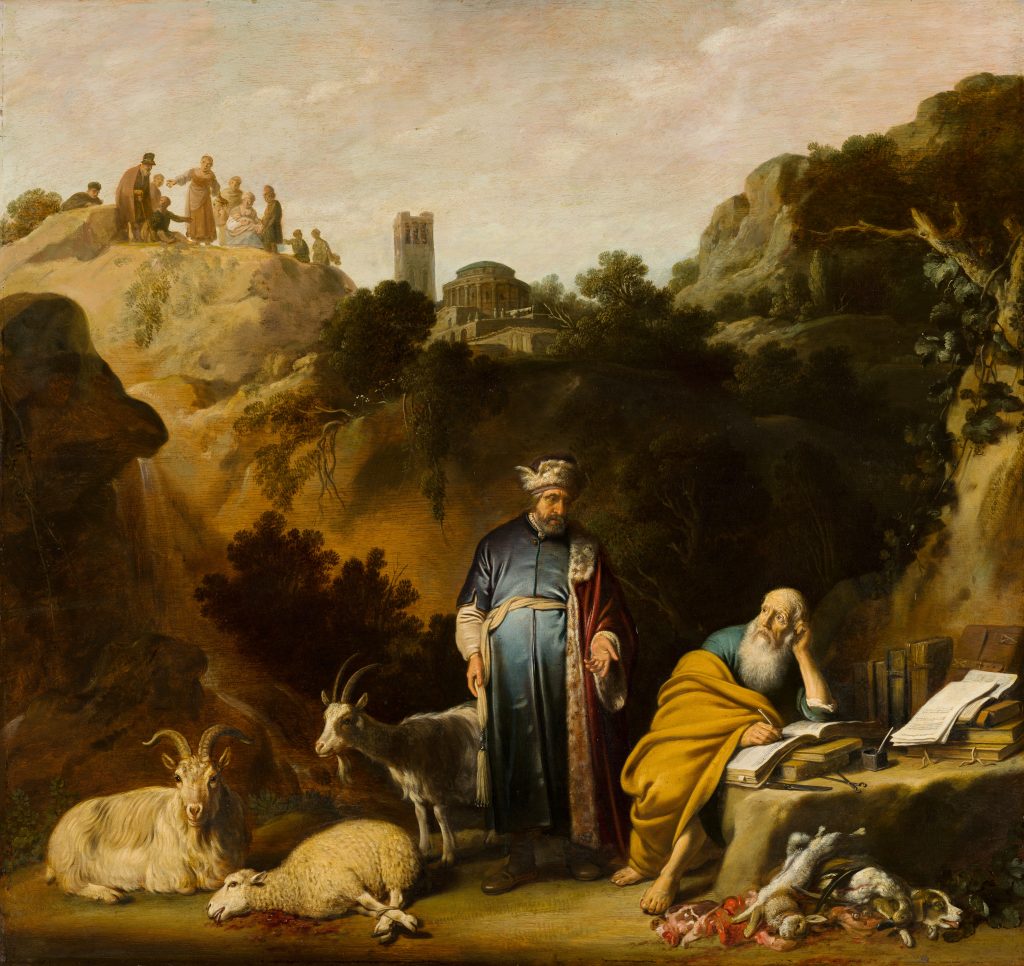 Although the Doc Socks company might make it seem as if compression therapy is a new-found magical technique, it's absolutely not. Uses of materials with compression therapy techniques can be traced back to 7000 years ago, during the Neolithic period. Rather advanced for their time, don't you think?
More prominently, around 400 BCE, the Greek physician, Hippocrates of Kos used this therapeutic technique in sock-like bandages to treat leg ulcers and other varicose diseases.
Since then, compression technology branched out to be used in various other garments made of wool, cotton and linen (or Nylon and Spandex, as in our line of ComproGear Compression Socks).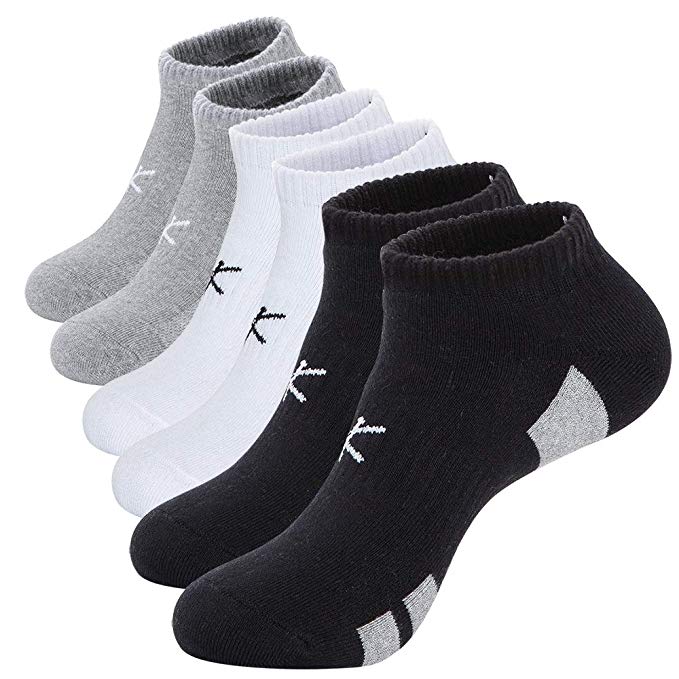 Unlike other athletic socks and stockings, these types of garments use stronger elasticity to provide pressure on the legs, ankles and feet. The techniques are fully proven, with socks and other compression garments often recommended by doctors to treat leg pains and other veinous diseases.
Who Should Wear Compression Socks?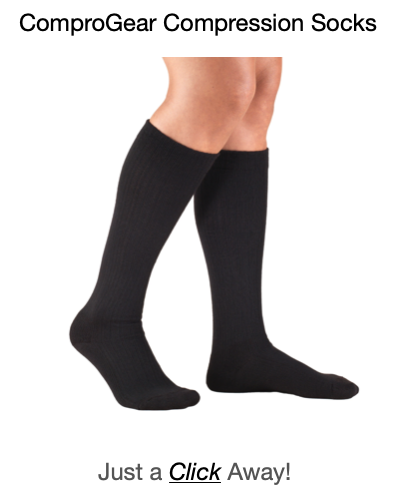 Compression Garments can be worn by both men and women of all ages. However, these socks are particularly beneficial for people who put a lot of stress on their legs and feet – either from standing for very long periods of time or from significant amounts of movement.
Wearing a pair of compression socks not only promotes comfort but can also reduce stress and pain in the lower parts of the body.
It is important to be cautious about wearing compression socks as there is a complaint from some people who have had some negative effects on patients with arterial disease, oozing dermatitis, heart failure, and some other concerns. That's why it is always important to check with a medical professional before use.
They're not magic socks after all. Socks, no matter how compressive, can't stop a heart attack! But they can certainly make life more comfortable and pain-free.
What Other Products Are Available?
In addition to Doc Socks, there is a great range of products that uses this kind of therapeutic technique, including socks, sleeves, stockings, pantyhose, etc. In fact, a number of different types of compression socks are available on the market today. Doc Socks have been some of the most trendy, but many other reputable companies have been providing this type of comfort and care for people's legs and feet for many years.
Reviewing Doc Socks: Materials and Complaints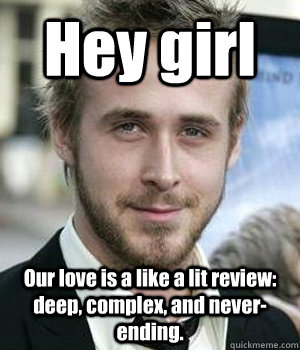 Human minds often ask a lot of questions when they come across something new and revolutionary. This is especially true when related to the medical industry because people are deeply concerned about their health.
When something with claims as radical as Doc Socks comes along, it creates big news.
(After all, magical socks that cure every disease, have nothing but glowing 5-star reviews, and offer 3-pairs for the price of 1 are pretty sweet.)
But what you may not have heard is that this trend also came with plenty of scrutiny and complaints.
Doc Socks have gone through their fair share of scrutiny already, with many first-hand buyers sharing their experiences online. Mostly it's mixed reviews, with some claiming to have greatly benefitted to wearing them, while others list various complaints.
As a result, we decided to look into it further. Below, we discuss our findings for the Doc Socks review in detail.
The Pros of These Socks – Pain Relief, Breathability, and Durability
For our review, we have gone through a lot of research including the claims made by the Doc Socks manufacturers. We have also read other socks reviews published by both professionals and customers about these particular products.
A thorough look at Doc Socks reviews reveals a number of interesting claims regarding durability, breathability, fashion forwardness, the effect on pain relief and more. Many of which raise questions about their legitimacy. Before going into the details of those claims, let's take a look at the pros of Doc Socks below.
Health Benefits: Prevention and Relief
The health benefits found in the Doc Socks review always seem to point towards two specific directions – prevention and relief. For our review, we deemed the following benefits to be fit for the purpose.
Enhance Blood Circulation: Wearing these socks on a regular basis can help with the blood pressure, and thus circulation in the lower limbs and veins. In return, it provides comfort by relieving stress.
Prevent and Relieve Swelling of Feet: They can also benefit in preventing or relieving leg swelling, similar to other compression products and garments.
Prevents and Relieves Pain: Doc Socks are also particularly good in preventing pain in the legs, calves, ankles, etc., including plantar fasciitis. It can also relieve back pain caused by standing for a long time.
Prevent Circulatory Diseases: Disease like varicose veins can also be prevented by wearing these socks to work, or while doing any other activities that cause stress to the lower parts of the body.
Help with Diabetes: As diabetes is a condition associated with blood sugar level, one Doc Socks review claims to help with these conditions by maintaining an enhanced sugar circulation in blood.
Fashion Benefits: Convenience and Comfort
One-Size-Fits-All: This is the claim by the makers that pushed it to the forefront of our discussions. While testing for our Doc Socks review, we found a complaint after complaint about these garments not fitting properly. (We will discuss not only this complaint but also everything else in detail later in our review.)
Wear Anywhere, Everywhere: Like any ordinary socks, they come in many fashion friendly designs, making them pretty good to wear in any place you would normally wear a pair of socks.
Show Them Off or Hide Them: Due to their breathability, you can either show them off by wearing them with a high cut trouser or you can just use them as an inner with your normal socks.
Wear All-Day: Comfortable and slightly fluffy, you can wear them all-day for maximum comfort. At least, that's what is claimed by many socks reviews.
Keep in mind something important: All compression socks have the above benefits. These are not monopolized by any particular brand (including Doc Socks).
The Cons of Doc Socks
While Doc Socks market themselves as having a lot of unique benefits, many of them can be found in other compression garments.

However, the principal criteria as a product that doesn't require to be fit according to your foot/ shoe sizes is what makes them so debatable. Customers have made a lot of complaints about not being able to fit these socks properly on their feet.
Other complaint types revolve around the criteria of authenticity and the effectiveness in pain relief. We discuss each of the complaints in detail below.
One Size Socks Don't Fit All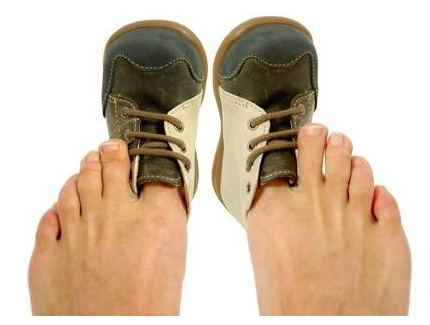 The principal doc socks review complaint is the size.
All it takes is just a glance around a room full of people to realize that there is no such thing as One-Size-Fits-All. People come in all shapes and sizes, and compression socks should too! To help with our socks reviews 2019, we asked both our in-house experts and other professionals for their opinion– they all agree that this claim is based on nothing.
Sadly, the "One-Size-Fits-All" predicament is a common one. Fashion has often been guilty of these kinds of fake reviews and claims. Unfortunately, you can find everything from socks to undergarments to jeans from companies just trying to make a quick buck.
No Legitimate Approval of Doctors & Experts
Another major complaint in Doc Socks reviews is the lack of legitimate recommendations from medical experts to use them for pain relief or other health benefits. While writing our review, we have left no stone unturned to find a licensed practitioner recommending this product.
In one particular review, there is a claim that Doc Socks are designed by a podiatrist. However, that review (nor the Doc Socks reviewer) couldn't prove authenticity as there were no names or reference details given.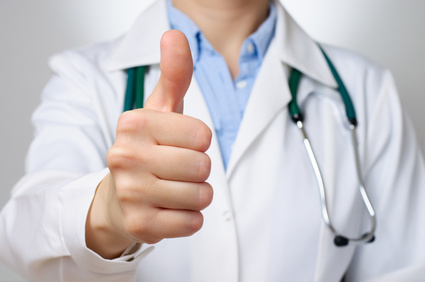 So, it's fair to say that this complaint about the legitimacy of Doc Socks is true. Just because the name has the word "Doc" in it does not mean that it is recommended by doctors.
Questionable Business Practices
The websites selling Doc Socks are filled with what appear to be scammy reviews from customers. While reading them, we found each of the reviews to be very generic.
For Example, take a look at this Doc Socks Review:

As reviews can be bought online easily, we suspect that's what these manufacturers have been doing. Some are so fake that you can even find the associated pictures of the "review poster" randomly on the internet.
By seeing the number of complaints overloading the customer review pages on the internet, we can safely say that this business used all the tricks in the books to get customers buying their products, but they don't actually provide the benefits that they claim.
Lack of Authorized Listings
We found it very hard to find a pair of this revolutionary garment in any popular e-commerce spaces like Amazon. Knowing that Amazon has some safety and regulatory practices in place, the lack of availability of such listings makes us believe that these products are simply not reputable.
Due to the lack of product availability on popular e-commerce websites, we also couldn't track any reviews from authentic buyers.
Fake-Looking Doc Socks Website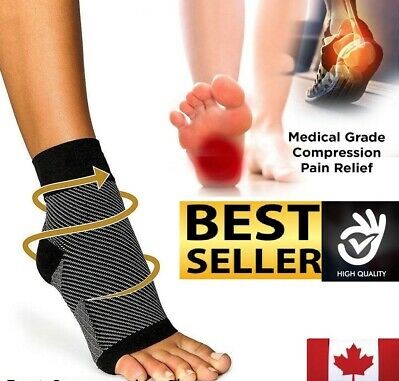 Not only is the Doc Socks website filled with fake-looking reviews, but many other characteristics of these sellers' pages also look to be using some common scamming techniques.
These include using claims that have no proof, fancy designs that seriously lack substances, shady payment systems, auto re-bills, forcing consumers to buy in bulk, etc.
They also don't seem to actually reply to their live chat messages….so what's the point of live chat?!
Let's take a look at all of the reasons Doc Socks is a worrisome product and company:
Angry Customers
Less-Than-Honest Business Practices
Compression Technology The Same As Other Brands
Complaints of Unauthorized Credit Card Billing
Fake Reviews
One Size Fits All
Unscientific Claims to Cure Every Disease from Plantar Fasciitis to Blood Circulation
Unfounded Recommendations from a "Podiatrist"
Big Money for Low-Quality Products
Final Review: Should I Buy Socks Named Doc?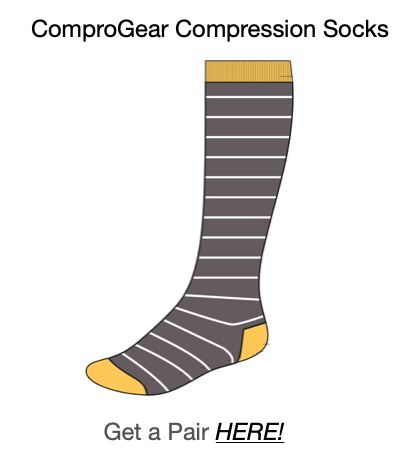 After completing our in-depth doc socks review, we are sure about one thing…
Doc Socks are not worth your time or money.
Combine the basic philosophy that compression socks should not be one-size-fits-all, with the scammy business practices? We're running as fast and far as we can in the other direction.
However, you don't have to trust our review.
Check it out for yourself. The company now has a whopping 12 Better Business Bureau (BBB) complaints.
(12 BBB Complaints may not seem like a lot, but most businesses have 0 unresolved complaints. The worst businesses I've seen usually only have 2 or 3 unresolved BBB complaints.)
There are plenty of other complaint forms online that also reveal complaints from the direct victims of this massive fraud.
However, if you still want to test a pair yourself, we would recommend being extra careful while buying them to review. As we couldn't confirm the validity of some of the payment systems in place, you could potentially be a victim of significant fraud and incur a significant financial loss.
Any company that has an auto-rebill business model should be under your highest scrutiny. And with this many complaints, you should be ready for a lot of problems if you give them your credit card number.
Final Verdicts
Our final verdict is that Doc Socks (or any pair of socks that claims one-size-fits-all) are not a good buy.
On a business level, any company with this many complaints should be out of business. And it looks like this might be the case very soon! It's hard to figure out which website is the actual Doc Socks website any more. Now it's mostly companies riding the coattails of their excessive marketing campaign by creating look-a-like websites.
What's our Recommendation?
Should you buy compression socks? Absolutely!
But buy them from reputable manufacturers.
Right here, at ComproGear, we sell a number of comfortable compression socks in a variety of sizes and designs.
All of our socks come with 20-30 mmHg compression levels and are made with high-quality, breathable compression materials manufactured using state-of-the-art equipment.
We sell multiple sizes because human bodies come in multiple sizes!
If the size you choose doesn't fit? We'll send you a new pair free of charge! We also offer 100% refunds to anyone for any reason.
Unlike some other companies, we sell high-quality compression socks (in a variety of colors and sizes) at reasonable prices.
Plus we have a simple, kick-butt refund policy:
Unhappy Customer = Immediate refund.
We care about customer satisfaction more than profit. That's how we stay in business for the long term.
Final Words
Whatever you do, be careful before buying from Doc Socks.
Seriously.
"You don't have to buy 'em here. Just don't buy 'em there!"
Order HERE Today!