Last Updated April 5, 2021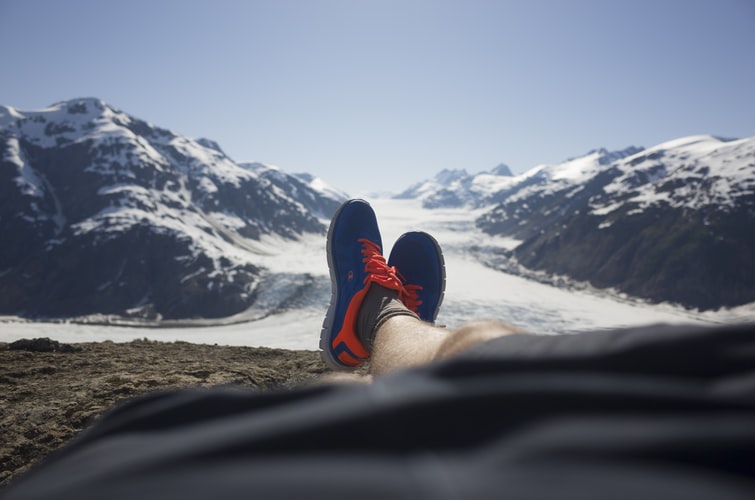 Curious about Doc Socks Reviews? Wonder if the Doc Socks Reviews are legit or fake? Do these heavily-advertised Compression Socks really work as advertised? Should I buy a pair of these socks? Five Pairs? Seven Pairs?
"Too Long ; Didn't Read"

Summary
– Compression Socks work.
– One-Size does NOT fit all!
– Doc Socks company is running a scam (Don't Believe Me. Read the article below…)
– Looking for high-quality Compression Socks? You can shop ComproGear Compression Socks
If you've heard all the hype about Doc Socks and have been wondering if they're right for you, then you've come to the right place. We've done the "legwork" for you so that you can learn what you need to know to make an informed decision.
After all, you've only got one pair of those, so you want to take the best possible care of them!
And the good news is that compression socks can be a great way to do that. The not-so-good news is that a certain brand of compression socks isn't all they're cracked up to be. Because Doc Socks has become such a buzz word, we believe they deserve a well-researched, well-inspected review.
Looking to Buy a Pair of quality Compression Socks that are NOT a giant scam?

Click the link below to check out the ComproGear lineup on Amazon:
What Are Doc Socks?
Basically they're stretchy socks known as "compression socks." (In fact, we don't just review this stuff. We manufacture and sell Compression Socks, so we know all about how they're made.)
Doc Socks claims to use seven points of compression to increase the circulation of your blood. But the biggest differentiator between them and other brands is their one-size-fits-all philosophy. We looked at every reviewer comment. Review after review said this "one size fits all" doesn't fit. Coupled with the excessive marketing and terrible return policy, some reviewer comments claim their product is a scam.
This effectively means that only one particular pair of socks can fit anyone. From child to a full-grown adult, irrespective of their foot size, leg length, or personal motivation to squeeze into clothes that are the wrong size, the theory is that these special socks are made for everyone. Despite this, the company claims that its compression technology still works. In fact, they claim claims that their technology works better than their competitors who offer multiple sizes and proper fitting instructions. Hm…
What Are Compression Socks?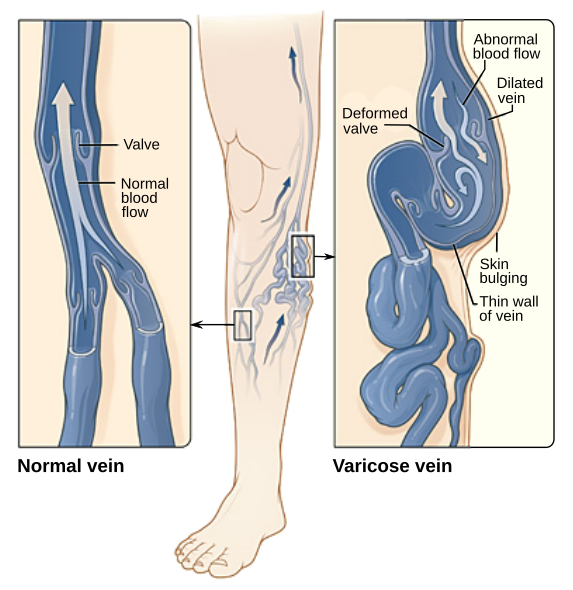 Compression is a special hosiery technique used in elastic garments that are meant to be worn around the legs or arms.
Compression helps to prevent or relieve some common venous disorders, including phlebitis, edema, thrombosis, etc.
Well-made, properly fitted compression socks can actually help with leg disorders. It's not a magic bullet, exactly, but compression technology is effective enough to be recommended by podiatrists and other specialist physicians.
Compression Sleeves work by compressing the limbs, and thus, increasing the blood circulation; these techniques can also help to prevent the formation of blood clots in the veins.
Benefits may include:
Less Pain
Reduced Swelling
Increased Health Benefits
ComproGear Compression Socks
Click

HERE

to Order A Pair Today!
Looking to Buy a Pair of Compression Socks?
Compression Technology – Eliminate Pain with the Right Technology
Three main compression techniques comprise the use of compression socks and other compression clothing, including:
Graduated Compression Technology (Includes most high-quality compression socks)
Anti-Embolism Technology ("TED Socks")
Non-medical Support Hosiery (Basically just normal socks or very light compression garments)
Depending on the type of garments and the health-related complaints that they are capable of solving, the compression techniques used in the products may vary.
Different levels of compression in the garments are measured by the unit mmHg, also called "Millimeters of Mercury." Tightness in compression socks typically ranges from 8 mmHg (very low) to as high as 50 mmHg.
A Brief History of Compression Therapy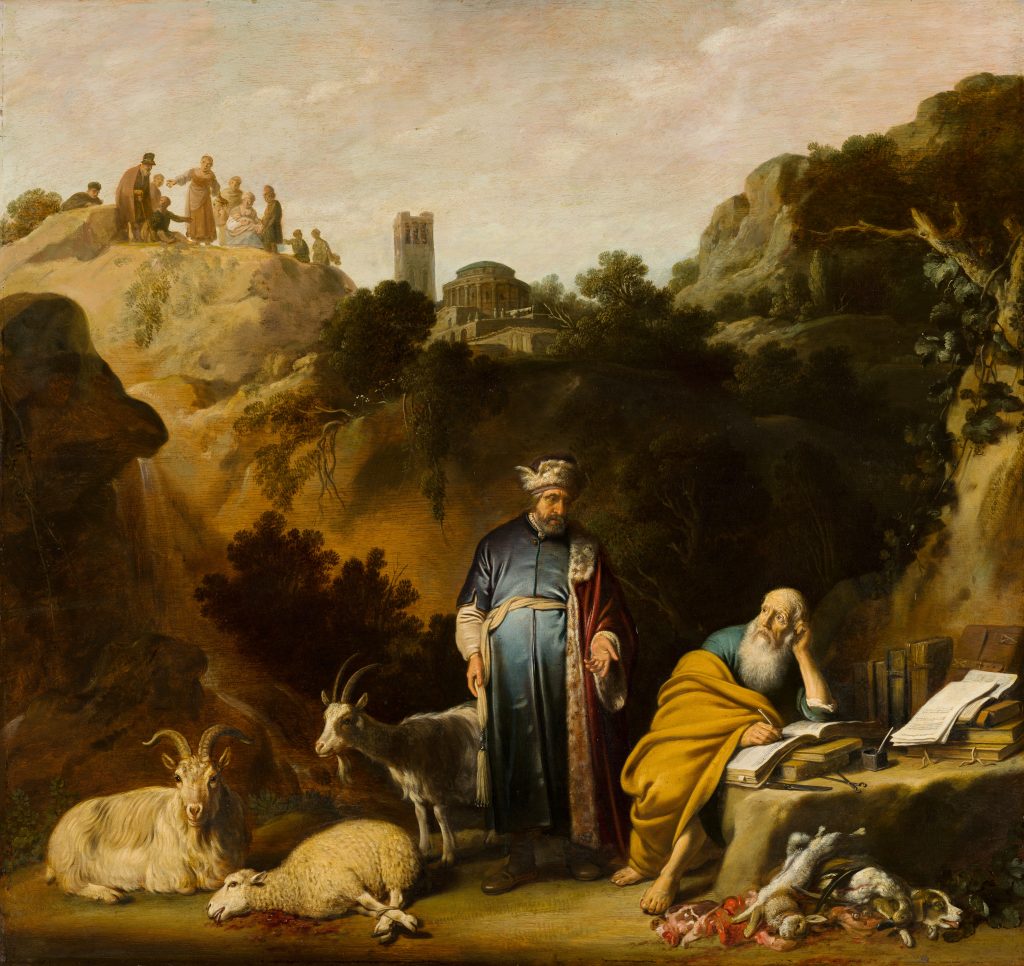 Although some specific companies might make it seem as if compression therapy is a new-found magical technique, it's absolutely not. Uses of materials with compression therapy techniques can be traced back to 7000 years ago, during the Neolithic period. Rather advanced for their time, don't you think?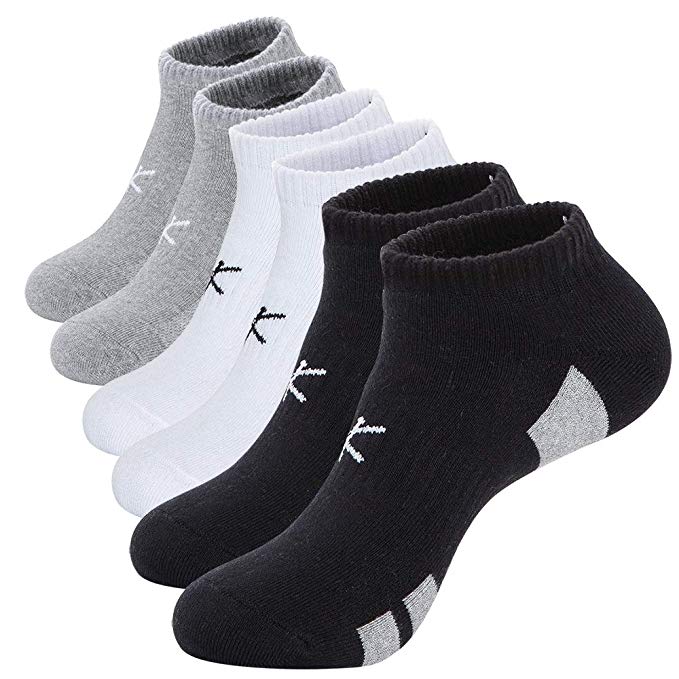 More prominently, around 400 BCE, the Greek physician, Hippocrates of Kos used this therapeutic technique in sock-like bandages to treat leg ulcers and other varicose diseases. Since then, compression technology branched out to be used in various other garments made of wool, cotton and linen (or Nylon and Spandex, as in our line of ComproGear Compression Socks).
Unlike other athletic socks and stockings, these types of garments use stronger elasticity to provide pressure on the legs, ankles, and feet. The techniques are fully proven, with socks and other compression garments often recommended by physicians to treat leg pains and other veinous diseases.
Who Should Wear Compression Socks?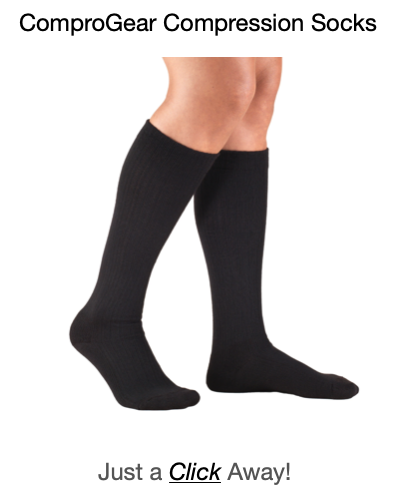 Compression Garments can be worn by both men and women of all ages. However, these socks are particularly beneficial for people who put a lot of stress on their legs and feet – either from standing for very long periods of time or from significant amounts of movement.
Wearing a pair of compression socks not only promotes comfort but can also reduce stress and pain in the lower parts of the body.
It is important to be cautious about wearing compression socks as there is a complaint from some people who have had some negative effects on patients with arterial disease, oozing dermatitis, heart failure, and some other concerns. That's why it is always important to check with a medical professional before use.
They're not magic socks after all. Socks, no matter how compressive, can't stop a heart attack! But they can certainly make life more comfortable and pain-free.
Looking to Buy a Pair of Quality Compression Socks?
Important Takeaway: You can get compression garments anywhere. Don't limit yourself to just a specific brand because you saw it advertised.
Looking to Buy a Pair of Quality Compression Socks?
Reviewing Doc Socks – What Materials? What Price? What Size? Any Complaints?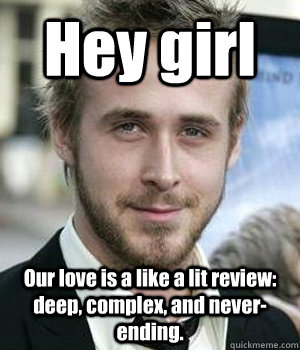 What do Doc Socks (aka "Dr Sock Soothers")do?
Some sites claim they provide a small amount of pressure made to help you heal from an injury faster and experience less pain in your legs. The specialized design of these socks will limit the pressure provided to just the right amount. The pressure of Doc Socks is supposedly just perfect.
You should read the reviews of the compression sleeves to find out for yourself.
"Got feet? You need this product! These socks are the cure for all your woes. These socks cure cancer. These socks make you a better lover. These give you youthful vigor. These are pretty much the answer to every dream you've ever had. Buy these right now or suffer horribly until your feet fall off…"
What you may not have heard is that this trend also came with plenty of scrutiny and complaints. (and loads of fake review allegations…)
Just read any real customer reviews for Doc Socks.
As a result, we decided to look into the review comments further. Below, we discuss our findings for reviewer comments in detail.
The Pros of Compression Gear – Pain Relief, Breathability, and Durability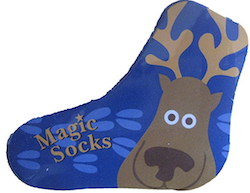 (Keep in mind most of the "professional" reviews are junk. These reviews are almost all exceedingly positive. This misleading reviewer stance is driven by their affiliate links sending you to the doc socks scam website to buy a pair so they can get a commission from their review link.)
Let's take a look at the purported pros of Doc Socks below.
Health Benefits: Prevention and Relief
The health benefits found in compression socks always seem to point towards two specific directions – prevention and relief. These are some of the ways Doc Socks are supposed to help.
Enhance Blood Circulation
Prevent and Relieve Swelling of Feet
Prevents and Relieves Pain
Prevent Circulatory Diseases
Fashion Benefits: Convenience and Comfort
These are their claims about the fashionability of Doc Socks.
Wear Anywhere, Everywhere:
Show Them Off or Hide Them
Keep in mind something important: All compression socks have the above benefits. These are not monopolized by any particular brand.
What are the Cons?
While Doc Socks market themselves as having a lot of unique benefits, many of them can be found in other compression garments. However, the principal criteria as a product that doesn't require to be fit according to your foot/ shoe sizes are what makes them so debatable. Customers at Socksoother's official website have made a lot of complaints about not being able to fit these socks properly on their feet.
Other complaint types revolve around the criteria of authenticity and the effectiveness in pain relief. We discuss each of the complaints in detail below.
Looking to Buy a Pair of Quality Compression Socks?
One Size Socks Don't Fit All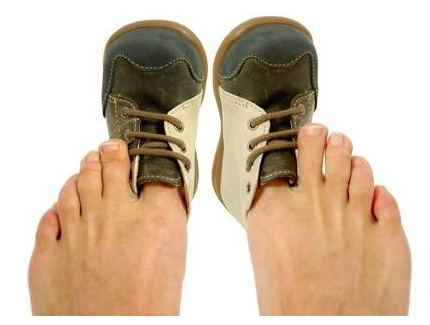 The principal Doc Socks review complaint is the size.
All it takes is just a glance around a room full of people to realize that there is no such thing as One-Size-Fits-All. People come in all shapes and sizes, and compression socks should too! To help with our socks reviews 2021, we asked both our in-house experts and other professionals for their opinion– they all agree that this claim is based on nothing.
Reviewers have spoken…
Sadly, the "One-Size-Fits-All" predicament is an all-too common one.
No Legitimate Approval of Doctors & Experts
Another major complaint in these customer reviews is the lack of legitimate recommendations from medical experts to use them for pain relief or other health benefits.
In one particular review, there is a claim that Doc Socks are designed by a podiatrist. However, that review (nor the reviewer) couldn't prove authenticity as there were no names or reference details given.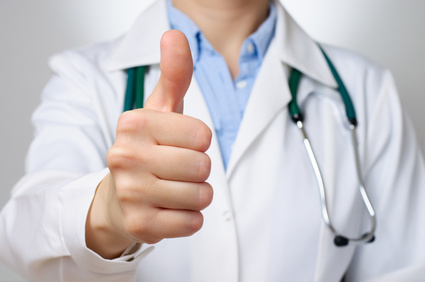 Questionable Business Practices
The websites selling Doc Socks are filled with what appear to be scammy (fake) reviews from "customers". While reading them, we found each of the reviews to be very generic.
For Example, take a look at this comment:

As reviews can be bought online easily, we suspect that's what these manufacturers have been doing. Some are so fake that you can even find the associated pictures of the "review poster" randomly on the internet.
By seeing the number of complaints overloading the customer review pages on the internet, we can safely say that this business used all the tricks in the books to get customers buying their products, but they don't actually provide the benefits that they claim.
Looking to Buy a Pair of Quality Compression Socks?
Lack of Authorized Listings
We found it very hard to find a pair of this "revolutionary garment" in any popular e-commerce space like Amazon. Knowing that Amazon has some safety and regulatory practices in place, the lack of availability of such listings makes us believe that these products are simply not reputable.
Due to the lack of product availability on popular e-commerce websites, we also couldn't track any customer reviews from authentic buyers.
Fake-Looking Website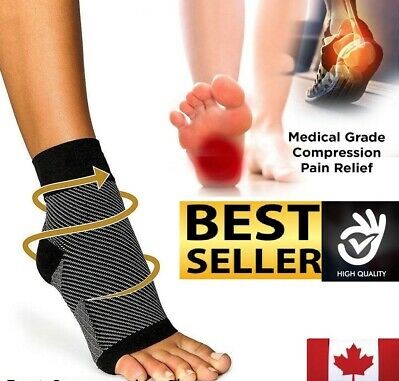 Not only is the Doc Socks website filled with fake-looking customer reviews, but many other characteristics of these sellers' pages also look to be using some common scamming techniques.
These include using claims that have no proof, fancy designs that seriously lack substances, shady payment systems, auto re-bills, forcing consumers to buy in bulk, etc. They also don't seem to actually reply to their live chat messages….so what's the point of live chat?!
Do They Really Help?
Pros and Cons of these socks.
First, they're a compression ankle sock. Compression socks do actually work. But that's pretty much it for the pros. Now about the cons.
Angry Customers,
Less-Than-Honest Business Practices,
Compression Technology The Same As Other Brands,
Complaints of Unauthorized Credit Card Billing,
Fake Reviews,
One Size Fits All,
Unscientific Claims to Cure Every Disease from Plantar Fasciitis to Blood Circulation,
Unfounded Recommendations from a Fake "Podiatrist",
Big Money for Low-Quality Products
And don't get me started on the sales page. It pushes you to buy a bunch of pairs of socks. And while you're picking between one pair, five pairs, or seven pairs, there's this countdown timer pretending like the "limited time offer" is going away.
There's no guarantee. You can get better socks for cheaper elsewhere. Trying to return the socks feels like getting your eyelids peeled off in a horror movie.
Think your feet hurt now? Try having your feet hurt with an improper fitting "one size fits all no one" garment. (Plus it won't just be your feet that hurt. It will be your wallet too.)
Looking to Buy a Pair of Quality Compression Socks?
Should You Buy It?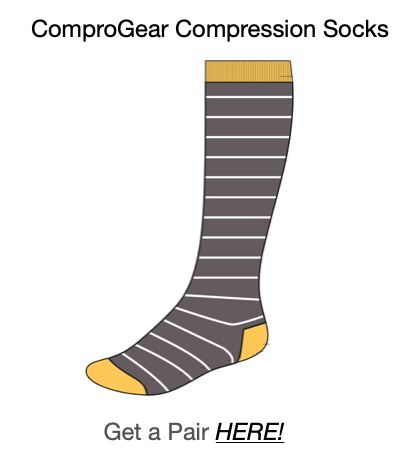 Review Complete – The Doc Socks Verdict?
Doc Socks are not worth your time or money.
Combine the basic philosophy that compression socks should not be one-size-fits-all, with the scammy business practices? We're running as fast as we can in the other direction. However, you don't have to trust our review.
Check it out for yourself. The Doc's Company now has a whopping 12 Better Business Bureau (BBB) complaints.
(12 BBB Complaints may not seem like a lot, but most businesses have 0 unresolved complaints. The worst businesses I've seen usually only have 2 or 3 unresolved BBB complaints. The Doc Socks company has TWELVE…)
With this many complaints, you should be ready for a lot of problems if you give Doc's your credit card number.
What's our Recommendation?
Should you buy compression socks? Absolutely! But buy them from reputable manufacturers. Right here, at ComproGear, we sell a number of comfortable compression socks in a variety of sizes and designs.
All of our socks come with 20-30 mmHg compression levels and are made with high-quality, breathable compression materials manufactured using state-of-the-art equipment. We sell multiple sizes because human bodies come in multiple sizes! If the size you choose doesn't fit? We'll send you a new pair free of charge! We also offer 100% refunds to anyone for any reason.
Unlike some other companies, we sell high-quality compression socks (in a variety of colors and sizes) at reasonable prices.
Plus we have a simple, kick-butt refund policy:
Unhappy Customer = Immediate refund.
We care about customer satisfaction more than profit. That's how we stay in business for the long term.
Looking to Buy a Pair of Quality Compression Socks?
Whatever you do, be careful before buying from Doc Socks.
Seriously.
"You don't have to buy 'em here. Just don't buy 'em there!"
Order HERE Today!
Looking to Buy a Pair of quality Compression Socks that are NOT a giant scam?

Click the link below to check out the ComproGear lineup: