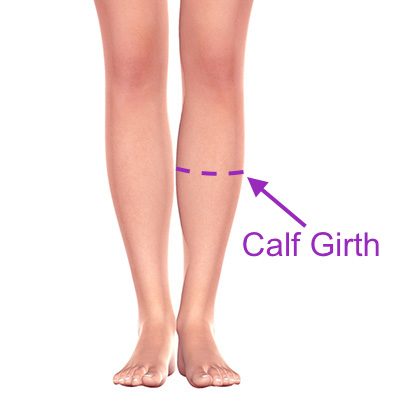 Looking to Buy a Pair of properly-sized Compression Socks?

Click the button below to see the lineup of ComproGear Compression Socks.

NOTE: The page includes a sizing chart and free returns, so you're always sure to get the perfect size!
Medical compression leggings or stockings are designed to tackle discomfort and leg, ankle or foot swelling. These leggings come in a wide selection of different styles, lengths, sizes and compression strengths.
According to one research journal on compression stockings, many fitness coaches and sports trainers have recommended athletes to wear medical compression stockings to reduce muscle recovery time and prevent discomfort following a strenuous workout session or sports-related activity.
What are they?
Medical compression stockings were first developed to aid patients during their recovery after surgery by improving blood flow.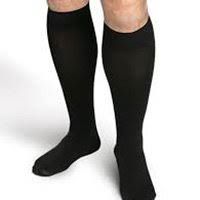 Older designs were thick and difficult to put on without assistance. The elastic bands throughout the leggings had to be correctly positioned in order for them to compress effectively without impeding blood flow. Newer versions have been made easier to wear, with lighter and thinner fabric and more comfortable design.
Common reasons to wear medical compression stockings include:
Providing physical support during sports activities or exercise,
Improving blood circulation,
Assisting blood flow during post-surgery recovery,
Preventing varicose vein discomfort and/or swelling,
Preventing deep vein thrombosis (DVT) or blood clotting, and
Ensuring proper blood flow throughout the body while stationary or bedridden for a long period of time.
Size (mmHg) Availability
Each pair of compression leggings have a compression level that indicates whether it is medical grade or not.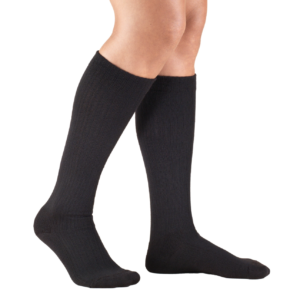 It is important to understand the different levels of compression available before selecting a pair of compression leggings, as some individuals may require those that are medical grade while others may find a simple Over-the-Counter (OTC) grade sufficient. Below are some of the most commonly used levels of compression:
Over-the-Counter (OTC): Compression level of 15-20 mmHg.
Medical grade/class I: Compression level of 20-30 mmHg.
Medical grade/class II: Compression level of 30-40 mmHg.
Medical grade/class III: Compression level of 40-50 mmHg.
Each class has a different level of mmHg; mmHg is a unit of measurement called "millimeters of mercury" which is a measurement of pressure, also used for measuring blood pressure. For instance, a compression level of medical grade/class I means that the amount of compression will not fall below 20 mmHg and not exceed 30 mmHg. This is the most widely used medical grade because it provides compression to one's legs without being too strong.
Simply put, the more pressure that is required, the higher the compression level must be. If you are new to wearing compression leggings, and Over-the-Counter (OTC) grade is recommended.
Can it be used for Sports Activities?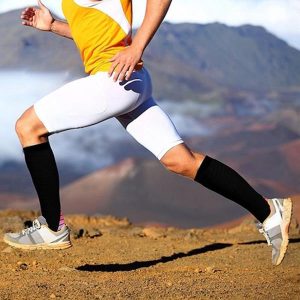 Athletes, as well as individuals with an active lifestyle, may choose to wear compression leggings to support themselves during exercise and hasten their recovery post-workout. This is because compression leggings support the calves, ankles, and feet during rigorous sports and training sessions.
Mild compression leggings of 15 – 20 mmHg, or lower, are recommended for exercise, either during or post-workout or both.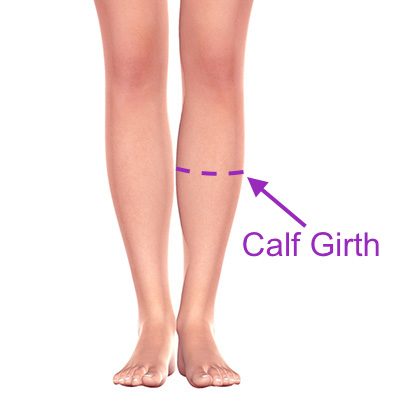 Looking to Buy a Pair of properly-sized Compression Socks?

Click the button below to see the lineup of ComproGear Compression Socks.

NOTE: The page includes a sizing chart and free returns, so you're always sure to get the perfect size!
Can Elders wear it?
A number of studies have shown that elderly patients, who were being treated for skin ulcers and other issues, benefit from wearing medical compression stockings. These studies indicated that patients who wore medical compression stockings had a lower risk of repeated ulceration wounds.
Experts have also claimed that the benefits of medical compression stockings for elders include reducing swelling in the legs, ankles or feet, and providing support for various health issues, such as deep vein thrombosis (DVT), venous insufficiency, chronic venous insufficiency, and varicose veins. For instance, individuals above the age of 50, are at a higher risk of suffering from chronic venous insufficiency, in which one's veins are unable to function properly over an extended period of time.
Medical compression stockings with compression levels from 15-20 mmHg to 40-50 mmHg can be used for the above health conditions; however, it is strongly recommended that one consults with a doctor before acquiring a pair.
Are they uncomfortable to wear?
Medical compression stockings can be made from a variety of materials, such as spandex, nylon, and cotton. Each material allows a different level of elasticity, thickness, softness, and appearance of the leggings. They are also produced in all kinds of sizes and can be worn by men and women.
They come in various lengths, from knee-high to thigh-high, as well as designs and colors. Overall, they are designed to be worn for day-to-day activities. If one finds them uncomfortable, it may be best to reconsider the size or compression level of the leggings.
Tips for Maintenance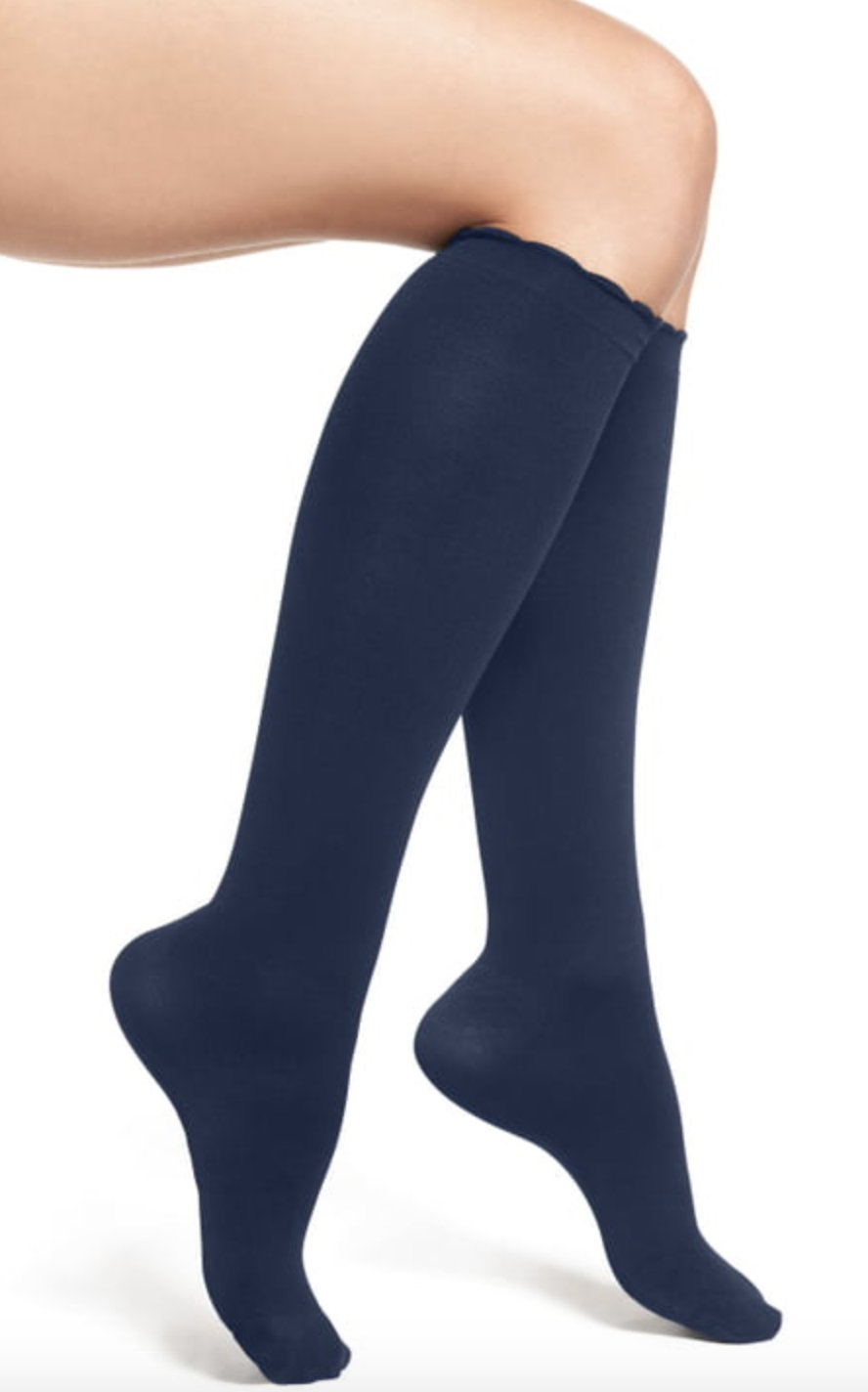 As leggings are worn over the legs and feet, sweat and dead skin cells can build up after hours of use.
Like any garment, medical compression stockings have certain care requirements to ensure they maintain their quality over repeated use. For instance, leggings that are made of stretchy fabric, such as nylon and spandex, should not be ironed or dried at a high level of heat. Dry-cleaning is also not recommended and it is best to air-dry completely to avoid potential growth of mold or mildew.
Some helpful tips on how to care for medical compression stockings and other hosiery include:
Hand wash in lukewarm water
Use only hosiery-recommended gentle soaps
Avoid cutting any loose threads as fabric may unravel
Hang or air dry
Washed after each wear
Are they strongly necessary?
Although medical compression stockings provide many health benefits and can help prevent serious health issues from arising, there are other ways to maintain healthy legs and feet.
Wash feet daily with clean water
Allow feet to dry thoroughly before putting on socks and shoes
Occasionally inspect skin on legs and feet for signs of irritation, bruising, ulcers, etc.
Wear proper-fitting shoes and socks
Protect feet from extreme hot or cold temperatures
Consult a medical professional for chronic conditions, like diabetes, for specialized care
Interested in owning a pair?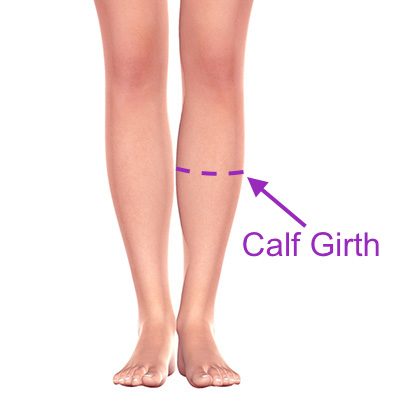 Looking to Buy a Pair of properly-sized Compression Socks?

Click the button below to see the lineup of ComproGear Compression Socks.

NOTE: The page includes a sizing chart and free returns, so you're always sure to get the perfect size!
References
"Graduated Compression Stockings for Runners: Friend, Foe, or Fake?" by H. Jorn Bovenschen, MD, PhD, Mariëlle te Booij, MD, and Carine J. M. van der Vleuten, MD, PhD. Published in JAT Journal of Athletic Training on March to April 2013.
"Benefits of Wearing Compression" published in American Vein & Vascular Institute in 2018.
"Effects of preventive use of compression stockings for elderly with chronic venous insufficiency and swollen legs: a systematic review and meta-analysis" by Kristin Thuve Dahm, Hilde Tinderholt Myrhaug, Hilde Strømme, Brynjar Fure & Kjetil Gundro Brurberg and published in BMC Geriatrics on March 07, 2019.
"How Do Compression Socks Work for Diabetics?" published in Advanced Tissue under diabetic wound care on March 02, 2016.
"How to Wash Medical and Sports Compression Garments" By Mary Marlowe Leverette in The Spruce & Updated 06/02/19.
"Understanding Levels of Compression for Stockings" published on legsmart.com on January 11, 2012.
"Benefits of Compression Socks and Why The Elderly Need Them" published by Caregiver Connection on November 20, 2017.
This page last updated October 27, 2022