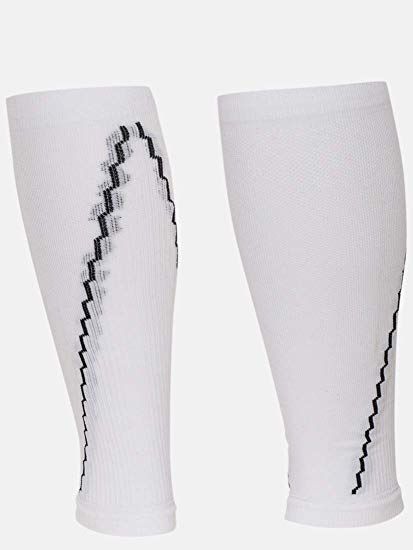 Introduction
One of the latest fads for athletes in the 21st century is the compression leg sleeves. Compression is a technique that the medical community has been using for many decades to improve blood circulation. What exactly are compression leg sleeves and why are they so popular? Are these trendy sleeves truly great for ankle and shin support? You will have to read on in order to find out.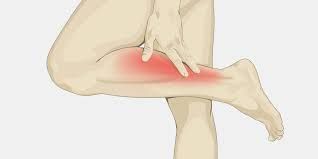 What are Compression Sleeves?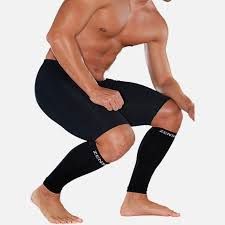 Basically, compression leg sleeves are tubes constructed of thick elastic fabric and worn either on the calf or the lower part of the leg. They compress the legs while giving it extra support in order to boost blood circulation and reduce the risk of injury. Compression leg sleeves do not have a foot section but are well-positioned to run from the ankle area to the area just below the knee. There are also full leg compression sleeves that extend beyond the knee to the thighs.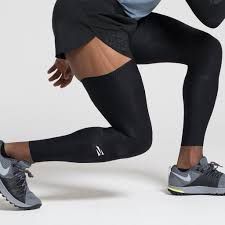 These sleeves also help in quickening the recovery process after serious training, injury, or surgery.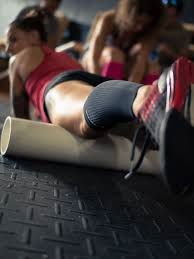 Although some researchers insist they do not increase running performance, there is evidence that they increase tissue oxygen saturation. By design, they keep your feet warm while making sure you are comfortable and without pains or muscle cramps.
Compression Sleeves for Legs are Helpful for?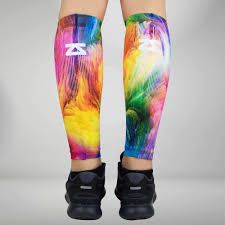 Compression leg sleeves are not meant to only make you look trendy; they have amazing benefits with science backing. The benefits of leg sleeves are possible because more oxygen will get to the muscles and tissues in the legs. However, to enjoy these benefits, the compression sleeves must be snug and should not be removed for many hours after the workout.
Overall, here are the major benefits of compression sleeves:
Ankle Support:
Compression leg sleeves are not only great for ankle support but shin too. These sleeves work with graduated compression, giving you tighter compression by the ankle or foot, and getting looser as it moves up the leg.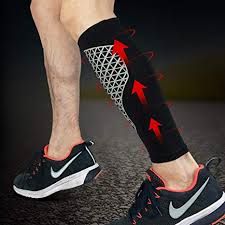 This graduated compression helps in fighting the effects of gravity and helps the body allow deoxygenated blood flow freely back to the heart. Your muscles need lots of oxygenated blood in order to flow so that you can perform optimally. The more energy you have in your blood, the better your performance.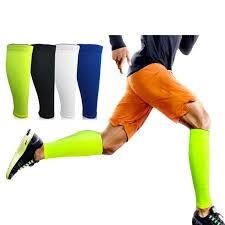 Keep your legs clean:
It is possible to exercise and still have dust-free legs when you are done. Outdoor exercise will expose you to lots of dirt from the environment, which can collect on your sweaty or wet skin and become grimy. If you are easily irritated by dirt, you should get leg sleeves. The dirt and dust can collect on your sleeves instead of collecting on your bare legs. So, after your exercise, you can take off the sleeves and easily dust your legs off.
Protection:
One of the benefits sleeves offers is protecting your legs from outdoor elements, scratches, and abrasions. Trail runners will find these sleeves very useful since they are prone to injuries from elements along their trail. Also, when poison ivy comes in contact with your skin, it can cause very painful rashes. Compression sleeves will protect your legs from these and other elements.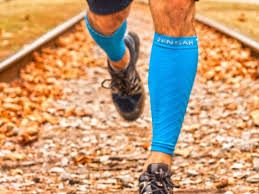 Reduces swelling:
Generally, compression technology helps to reduce swelling on your muscles and joints. Exercises tend to make your muscles contract and this usually causes soreness. Wearing leg sleeves during exercise will help to hold both the muscles and tendons in place when training. Also, wearing these sleeves helps to stop the muscles from producing creatine kinase, which causes muscle tissue damage. Additionally, they prevent the formation of lactic acid and improves the tendency of the muscles to recover quickly after each workout.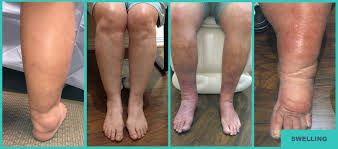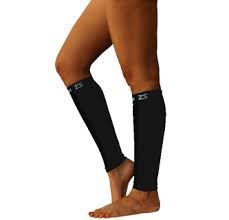 Treat and prevent lower limb diseases:
There are certain medical conditions that leg sleeves can help to treat. Deep vein thrombosis (DVT), for instance, is one condition that makes blood pool in the lower leg when you sit for extended periods. Wearing compression sleeves can help to promote healthier circulation in your legs. More so, if you have excess fluid in your legs as a result of edema, you could use these sleeves to treat it.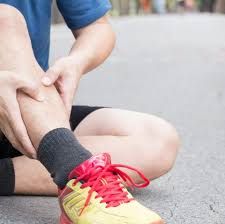 Compression Socks vs. Compression Sleeves
What is the Difference?
Wearing compression is good for calf cramps or strains, Achilles tendonitis, shin splints, and other injuries in your lower leg. A lot of people get stuck when trying to decide whether to get compression socks or compression sleeves. What you wear depends on a couple of factors, including personal choice.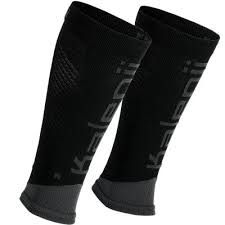 Compression sleeves work great for injuries that do not involve the lower Achilles tendon, ankle, or arch. Such injuries are better with a compression sock that will effectively cover the area that was injured. You should use sleeves if your injuries are up higher than your arch, ankle, or lower Achilles tendon.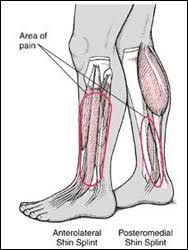 In addition, leg compression sleeves do not prevent you from wearing your favorite pair of socks. So, if you prefer to use a particular pair of socks, you can use the sleeves along with it.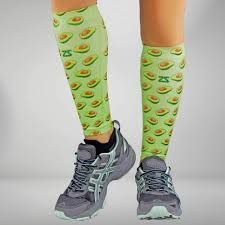 Choosing the Best Sleeves for your Legs is Helpful to your Health
Compression garments for the lower limbs are becoming increasingly popular among athletes in need of improved performance, reduced risk of injury, and reduced discomfort induced by exercise. You should, therefore, invest wisely in your compression sleeves for legs.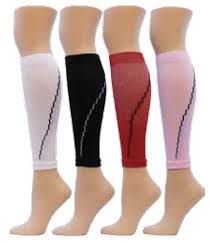 When it comes to buying most things, you often get what you pay for. This applies to leg sleeves too. They come in different price ranges, and you have to choose wisely in order not to waste your money. There are lesser, inexpensive models that are not built to last for more than a couple of weeks, no matter how well you take care of them.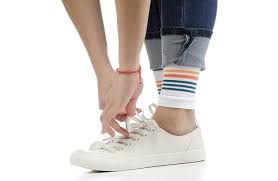 For compression sleeves for legs, it is always safer to go for higher-end models. This is because they often come with more fibers, thicker elastic bands, enhanced features, and longer lifespan. Most of the time, having top-notch sleeves gives you extra support, more protection from collisions, falls, and injuries, and additional comfort. Although your pocked may take an initial financial hit even after budgeting for it, you are more likely to perform better and for a longer period of time with your higher-end compression sleeves.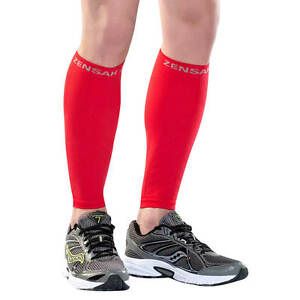 How to Properly Care for Your Compression Sleeves
Having compression sleeves for legs for an athlete or a fitness freak could increase your output and make your workout less strenuous. Seeing how useful these garments are, it is important to take very good care of them otherwise, you will cut short their lifespan. No matter the brand of compression sleeves you buy, they will need to be well cared for in order to last longer.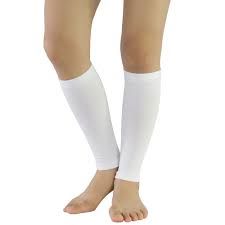 The inability to properly take care of your compression garment can result in fading of the colors, extreme shrinkage, loss of elasticity, reduction of lifespan, and waste of money. Even the most expensive and strongest compression garment will fall apart after a few hours of constant wear if not properly maintained. However, you need to know the proper way to care for your sleeves else you may ruin them unintentionally.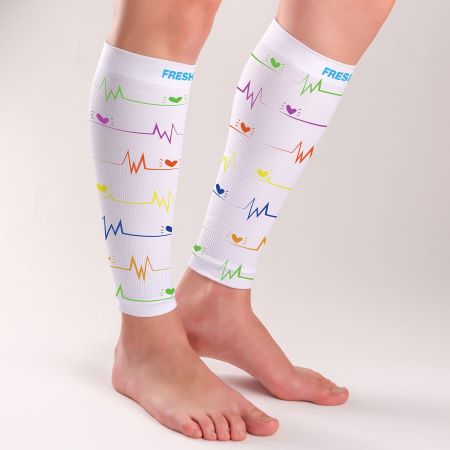 Here are some ways to properly take care of your compression sleeves:
Read the label
The first rule to keeping your leg compression sleeves functional and sturdy is by reading the label in the inner lining. By doing this simple task, you may avoid a lot of costly mistakes. The label tells you how best to wash and maintain the sleeves. Hopefully, if you follow the manufacturer's instructions, you will not ruin your latest compression gear.
Washing
After reading the label attached to your leg sleeves, you should prepare to wash it. There is a simple rule of thumb to be observed when washing any compression garment. The first rule is to hand wash the garment in cool water and then use a mild detergent. Also, use cool water when rinsing. Try not to over-agitate, stretch, or wring the garment when washing. Although most compression garments boast of being machine-safe, this often gives the garment a shorter lifespan. If you want your compression garment to remain functional for at least six months after purchasing it, hand-wash it.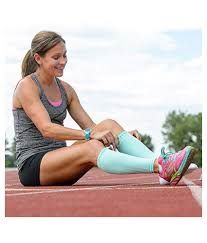 If, however, you prefer to machine-wash your compression garment, ensure you place it inside a mesh lingerie bag so that it will not snag. Ensure that you do not use hot water to wash your compression garment. Use warm water for light-colored garments and cool water for dark-colored garments. Also, make use of the gentle cycle.
When done right, washing your garment frequently will not harm it. Daily washing or washing after wearing will go a long way in restoring and retaining the elastic properties of the compression garment. If done properly, they will help remove dirt, oils, perspiration, bacteria, and any dead skin accumulating in the garment.
Drying
After washing the garment, gently squeeze the excess water out then roll it in a dry towel so as to remove most of the water. Then air-dry it instead of using a machine. Machine drying it will require tumbling which stretches the elastic and reduces the compression. After a short while, your compression garment will not be able to stay firmly on your legs.
Note that exposing your compression garment to excessive heat may weaken it and damage its elastic fibers. Turn the garment inside out then lay it flat to dry or hang it on a line. Do not expose the material to direct sunlight or other direct heat sources like radiators. It is highly recommended instead of hanging the compression garment directly on a line or rack, first place a towel over it then lay the garment on top of the towel to dry. Some leg sleeves do not fit properly after washing and drying because the weight of the water usually stretches them.
Conclusion
Compression leg gear is really worth investing in for all the ankle and shin support they offer. Although not everyone may need these sleeves, every athlete can enjoy the benefits it offers in terms of a quicker recovery.