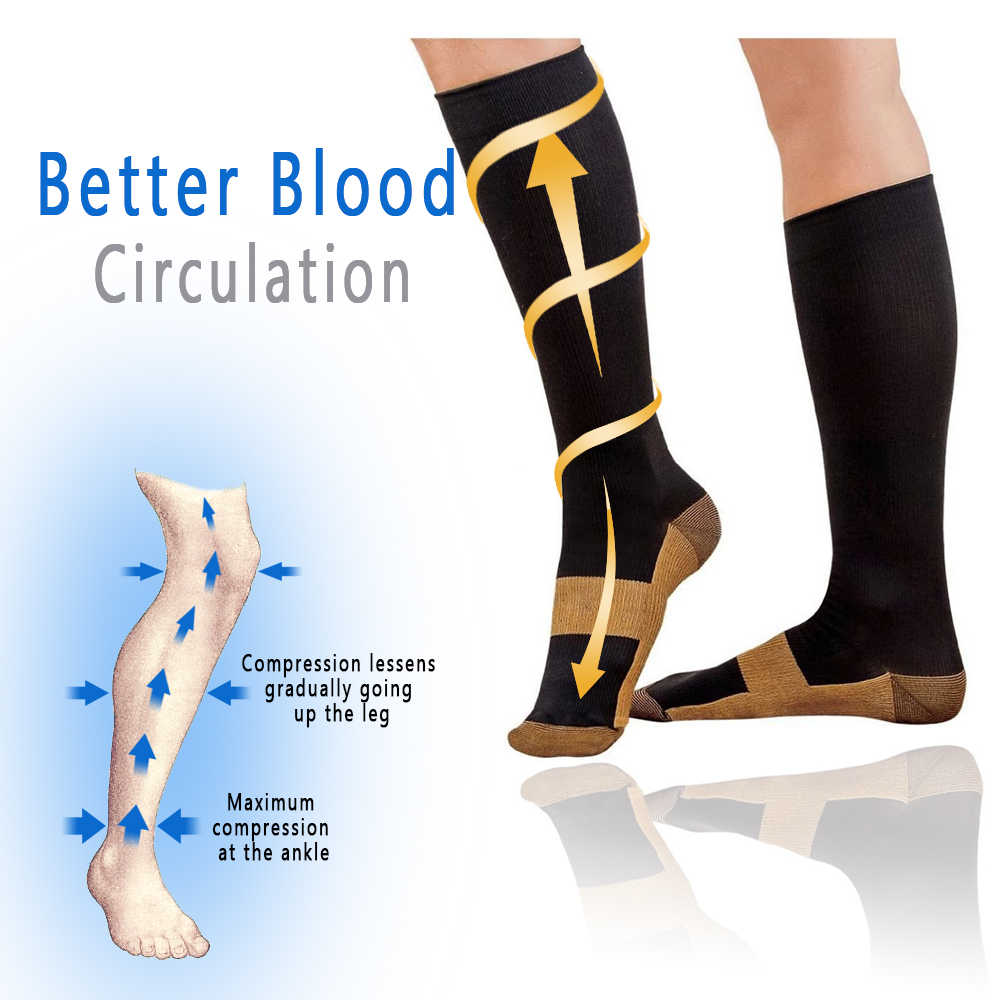 Just take a moment to observe your environment, you will notice that a significant number of women wear womens compression socks 15-20 mmHg. These folks include obstetricians, athletes, and flight attendants. Some wearers wearing other levels of pressure could also involve persons recovering from an operation or those facing the threat of blood clotting in legs. Evidently, the use of compression socks among women isn't new anymore! But there are questions that beg for answers.
Just like the variety of people wearing compression socks, so do the price and material of the stockings vary. The price of womens compression socks 15-20 mmHg ranges from $10 to $100 anywhere. Apart from health uses, can an average person find substantial benefit from wearing compression socks 15-20mmHg? How should pressure rates on the product be understood? What brand does well in the world of compression, and what are some of the expected features of these socks? This article will shed light on this product remarkably.
Women That Must Wear Compression Stockings?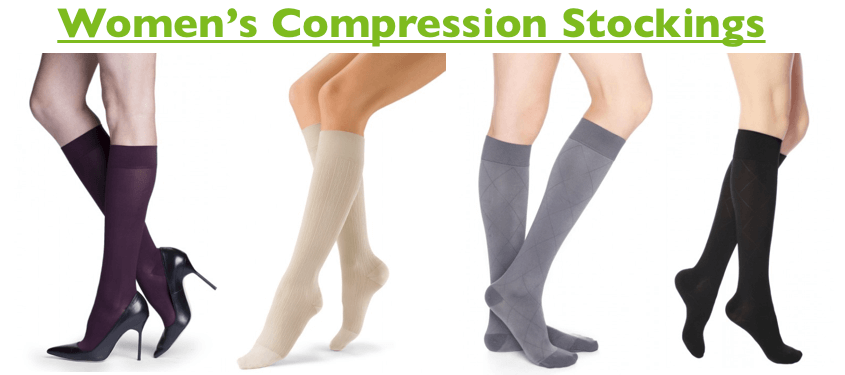 These stockings will mostly benefit women that have problems with their legs or are under the threat of experiencing a blood clotting in their legs. This condition is widely known as deep vein thrombosis (DVT). There are a lot of reasons that can cause this condition-DVT and they are:
Too much rest in bed especially after surgery
The use of contraceptives
A long history of DVT in the family
HRT-hormone replacement therapy
Clotting disorders and IBD-inflammatory bowel diseases.
Women who also experience sudden deep vein thrombosis make use of compression socks 15-20mmHg to avert swelling and leg pains which are symptoms or signs of PTS-post-thrombotic syndrome. But studies from the American college of chest pain physicians reveal that there isn't enough evidence to back up the use of compressed socks regarding this condition. Yet, users have reported remarkable benefits.
People suffering from edema (severe swelling in the leg), varicose veins, leg ulcers, and circulatory issues can profit from wearing women's compression socks. Even if the evidence isn't properly understood, women who wear them experience a high level of comfort.
How do Women's Compression Hose Work?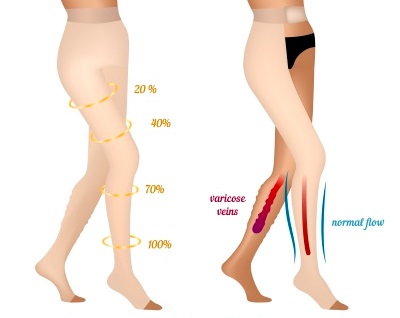 For blood in the veins to flow to the heart, it has to defy gravity. Problems like inability to move after surgery, circulatory issues and frailness in the legs vein wall can inhibit the flow of blood in the veins to the heart. This can lead to flooding in the lower feet or leg resulting in leg fatigue, edema (swelling in the leg), and achiness. It can also put you at risk of having a venous clot. Women's compression socks 15-20mmHg aid the flow of blood to the heart by compressing the wall veins and tissues in the leg.
Another thing that can reduce the rate of swelling in the tissue is the enhancement of lymph flow. This fluid called lymph washes the cells in the leg. Amazingly, the increase of lymph flow in the legs can make people feel less fatigued. Moreover, a wide variety of female athletes and runners wear women's compression socks 15-20mmHg to increase performance and avert injury.
Women compression socks 15-20mmhg are incredibly beneficial. Nevertheless, it must be rightly worn. But evidence and research suggest that wearing it the right way has been a problem for a lot of people since the socks gained popularity. Wearing it in a wrong way would lead to worse or even a new challenge to battle. But you might ask, how can a person wear women compression stockings 15-20mmHg the wrong way? These are:
When they are worn wrinkled
When they bunch.
Well, why do these impact the effectiveness? Wrinkles or bunching results in the exertion of excessive pressure on the skin. Apart from the poor wearing method, some folks purchase socks from firms that manufactured poor or inferior stockings, and this will ultimately lead to discomfort significantly. Yet, there are some women that shouldn't wear women compression socks 15-20mmHg. Let's check them out!
Women That Shouldn't Wear Women's Compression Socks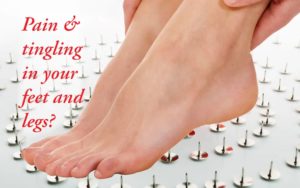 Ideally, women's compression socks are safe to use. They come with very low complications, as long as they are rightly worn. However, even though worn appropriately, there are some groups of people that shouldn't try wearing it. These are ladies that have peripheral neuropathy or any other conditions that can lead to skin sensation.
Additionally, if you had cases of peripheral arterial bypass grafting, never try wearing compression socks. If you are a lady with peripheral artery disease, do not wear it. If you are wrestling a skin infection, never attempt to wear it. Also, if you have pulmonary edema that comes from congestive heart failure, never wear it. Take, for instance; there are folks with peripheral artery disease and this condition negatively impacts the delivery of oxygen in the arteries. That is, it will worsen how oxygen gets into arteries alongside the impaired flow of blood.
Some women with sensory complications like peripheral neuropathy might not be able to confirm the tightness of compression socks. And the inability to figure this out will impede circulation. And to some certain women with skin conditions, the application of compression socks that will cover and pressure the area will worsen the situation.
So, generally, any woman with a medical condition should ensure that they speak with their healthcare provider before they start the use of women's compression socks 15-20mmHg. These professionals will confirm if they are a good fit for them.
---
Popular Articles on ComproGear
Compression Socks for Nurses https://comprogear.com/compression-socks-for-nurses/
Over the Knee Compression Socks https://comprogear.com/over-the-knee-compression-socks/
Thigh High Compression Socks https://comprogear.com/thigh-high-compression-socks/
Best Compression Socks for Nurses https://comprogear.com/best-compression-socks-for-nurses/
Compression Leg Sleeves https://comprogear.com/compression-leg-sleeves/
Best Compression Socks for Standing All Day https://comprogear.com/best-compression-socks-for-standing-all-day/
---
Where Can You Purchase Women's Compression Socks?
Ladies who have verified from a medical doctor that they are free to use women compression socks 15-20mmHg should ask the question this section carries. The reality though is, you can buy women compression socks 15-20mmHg online. But that isn't all; you can also purchase them at medical supply drugs and pharmacies.
However, you should note that their prices vary. Because the factors determining the price range vary too. For instance, factors like brand name, the durability of the material used, and this durability include breathability, moisture-wicking, softness, and smoothness. Also, factors like opacity, open or closed-toe, designed with latex or latex-free, length, and strength do matter. And all these impacts the cost of compression socks.
You might have been wondering what does "15-20mmHg" behind compression socks for women mean? Well, the secret is being revealed in the next subheading.
What do Compression Ratings mean?

Majorly, compression socks come in either four or five levels of compression, and these levels refer to the level or amount of pressure users will get. They are measured in mmHg (millimeters of mercury). As a general rule, mild or very light compression is under 15mmHg, and it's specifically for those who are healthy. These people include those women who are pregnant who have fatigued and tired legs that come as a result of sitting and standing for a long time. The moderate compression is rated from 15-20mmHg. These are used to prevent DVT in airline passengers to help with minor swelling of the leg.
For higher compression levels, they range from 20-30mmHg, 30-40mmHg, and in fact, more than 40mmHg. These levels are often regarded as medically graded compression stockings. These are used to solve edema, preventing the clotting of blood, address or treat varicose veins. These types of socks are usually graduated. That means, at the bottom, they are tighter. However, they loose up at the top. This provision makes it impossible for cutting off circulation. Although medical grade socks are usually cheaper to purchase online, thus, it will be financially wise to buy your first socks from a professional fitter. These will assist in making sure that you obtain the right fit. And then, they will teach you the best way to wear them.
How Long should Women's Compression Stockings be worn?
Since women compression socks 15-20mmHg are for those who are healthy, a potential wearer must be aware of the duration for wearing to avoid inflicting pain on the person's health. So, for individuals like this, it can be worn when a person feels intense difficulty. It can be removed if the person feels relieved. Additionally, if a woman will be heading for a task that will stress her leg, its best to wear them.
Well, there are higher levels that women can decide to wear, especially when then are voting for a higher level of compression socks. Therefore, let's examine these four types of compression socks manufactured by ComproGear that you might pick if you have some complications that wouldn't require you to wear the moderate one. Or if you later develop some of these complications.
Best Women Compression Socks
1. Comprogear Savory Blue Knee-High Socks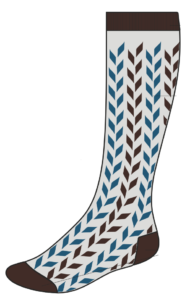 These socks are designed with a compression level ranging from 20-30mmHg. With its vibrant blue color, its aesthetic feel is incredibly amazing. Many who love appealing socks will not want to remove it off their legs because of its appearance. The material is designed with 65% nylon and 35% spandex. These give you breathability and exceptional comfort.
2. Comprogear Sunset Stripes Knee High Hose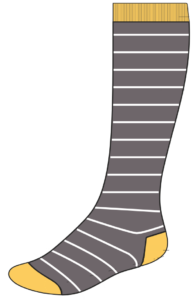 A large number of people wouldn't want to trade a sunset strip color. Why? They are fascinating! With a similar compression level with the first one, 20-30mmHg, you can enjoy incredible relief from your condition. With the material constituents of 65% nylon and 35% spandex, you can enjoy excellent comfort.
3. Comprogear Mountain Blue Knee High Hosiery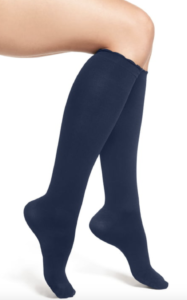 It's aptly designed with a scarce blue color. It's impressively excellent to flaunt throughout the day. The color is complemented with 20-30mmHg. In fact, the composition of the material offers fantastic comfort. It comes with 65% spandex, 35% spandex. So, with its appeal, you have excellent breathability socks for yourself.
4. Comprogear Onyx Black Knee High Hosiery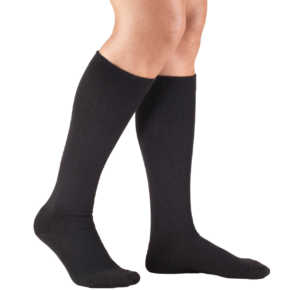 They are just excellently perfect fit for quick donning and doffing. It has a compression level that ranges from 20-30mmHg. The design isn't similar to the granny's style that is common in the toast. It is designed with 65% nylon and 35% spandex. Thus, these socks can wick off moisture and are breathable. You'd not want to resist the onyx black color that a very calm person approves of.
Which of these four socks would be picked if you have a person that needs it, or you are the one who needs it? Well, before you consider which one will be best for you, let's examine two remarkable reasons a person should invest in ComproGear Compression socks. Then, confidence can come that you are spending your money on the right thing. Thus, you can get value for money.
Why Visit ComproGear For women compression hosiery?
1. 100% Guarantee Policy
This is a rare policy in the market today. A few brands want to maximize profits, and they do so in many ways. But that isn't the case with ComproGear! Each sock you pick comes with a 100% guarantee. That is, if you purchase a hose and it isn't your size, you will be given another one. If, for any reason, you still couldn't get your size and you need your money, what will you do?
2. Return Policy
In a situation like that where you couldn't get your ideal size, the return policy will make up for that. That is, a refund will be given in demand, and it will be done with no delay. Well, it is quite advisable that before you head to ComproGear Online, get the right measurement of your feet and then adopt ComproGear sizing charts and make a comparison with the measurement that you have already. Thereafter, you can now make the purchase.
Conclusion
Undeniably, women compression socks 15-20mmHg will make an ideal pick for those not struggling with a chronic condition. For the 20-30mmHg reviewed, the best firm where you can get value for money is at ComproGear. So if you need any of the four, just place your order right away.
This page last updated November 5, 2022