Are you suffering from Deep Venous Thrombosis (DVT)? It is time to take action to restore the quality of life you once enjoyed and prevent further complications. Then, what action should you choose? Start wearing anti-embolism socks! But you may wonder what are antiembolic stockings? and what is the link between anti-embolism socks and DVT?
Recently, many physicians have been recommending anti-embolism socks to patients who have problems with blood flow in the vein and those suffering from DVT (deep venous thrombosis). Why?
Pulmonary embolism hinders oxygen from reaching the lungs; the occurrence of this could be fatal! To prevent pulmonary embolism, a patient must first address Deep venous thrombosis. Unfortunately, the risk of having these cases are high after a severe injury or major surgery. Thus, anti-embolism stockings are recommended for patients with these cases. But the question remains, what are antiembolic socks? Let's keep sailing to unveil the meaning of the term and essential facts regarding anti-embolism stockings.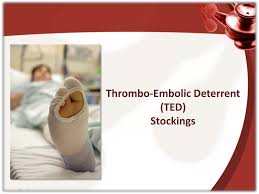 Antiembolic stockings: what are they?
Anti-embolism socks and compression socks both have a similar mechanism. They are both designed with tight sleeves of materials that allow an uninterrupted flow of blood, thereby discouraging blood clotting in the veins. Nevertheless, compression socks come in an extensive range of levels. From 5mmHg to 60mmHg, while anti-embolism socks are only available at nearly 18mmHg.
The reason for this difference is found in their purpose. For instance, anti-embolism socks aid in maintaining correct venous reaction in patients, and does not address the already existing venous in a patient. It is common for some folks to use both graduated compression socks and anti-embolism stockings interchangeably; antiembolism is different and has a particular purpose. They are only manufactured to be utilized by bedridden patients with correct venous action and are not to be worn by other patients. After surgery, most physicians often reveal to patients if wearing anti-embolism socks will be required.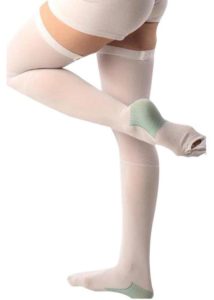 Furthermore, anti-embolism socks are used in place of high-priced compression bandages to give accurate compression in a theater room. Often, they are being handed out after surgery. It is also noteworthy that some refer to anti-embolism stockings as TED.
Since non-ambulatory patients are stationed in one location, there could be an accumulation of blood in the veins found in the leg zone. Anti-embolism socks are often intended for short term use. In similarity to compression socks, they have graduated compression, which is only limited to 18-21mmHg. They are also designed with an inspection hole in the toe area. The function of the inspection hole is to ease the monitoring of any patient wearing them and to quickly note negative side effects.
Facts to know about antiembolic stockings
There are other essential facts worthy of note when it comes to antiembolic socks, let's explore them:
Wear as directed. When directed by a physician to wear anti-embolism socks, stick to instructions given, for instance, you could be ordered to put them on while sleeping at night, stick to the direction.
Check your toes for temperature and color alterations. This should be done at an interval of 4 hours each day. Pull off the stockings if you discover any modification in your toes.
Ensure that the socks are in place and are smooth. Resist the urge to roll down your anti-embolism socks at the top, and disallow them from wrinkling. The wrinkles beneath the toes can result in halting blood flow in your feet and legs. Additionally, wrinkles along the leg can also lead to the creation of pressure that will lead to skin damage.
Take off Anti-embolism socks as directed. When directed by a physician to pull off your socks, don't hesitate. When you pull off, confirm if there are rashes and damaged skin.
Only Wash Anti-embolism with a mild soap in warm water. If you don't stick to this, your socks won't last and would fail to deliver its job. In fact, it could even complicate your issue.
There are times you need to consult your healthcare provider, these are when:
You have leg pains or cramps
Your toes feel cold, look blue, swell, and can't be moved
You have concerns and questions regarding your care and condition.
How do antiembolic stockings work?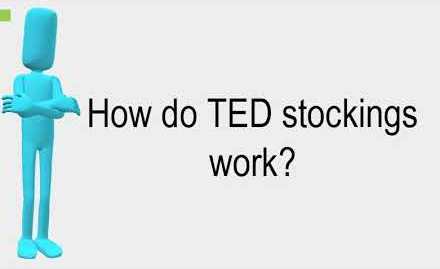 To gain a comprehensive understanding of how anti-embolism socks work, you have to first understand how cardiovascular work. The work starts with the heart, where it pumps the blood and retain it via two blood circulatory system in your body linked together. At the start, the blood moves all over the body through the system called, systemic circulatory system, bringing both nutrients and oxygen to the organs, cells, and tissues.
The blood then flows to the lungs through the pulmonary system, carbon dioxide is filtered off, and fresh oxygen is added, after the reoxygenation of the blood, the cycle starts all over again.
Every human's heart is strong. However, there is a force that acts on the body gravity. As a result, if a person fails to move sufficiently enough, gravity can result in blood pooling in the extremities, particularly in the leg region, and this will lead to pain, swelling, aches, blood clots, and other health hazards. Folks who stand or sit for a very long time during the day are exposed to a higher degree of poor circulation of blood.
With the use of graduated antiembolic socks, graduated pressures are applied toward a person's extremities. Beginning with the peak pressure toward the ankles and the feet, it reduces as it moves up the leg. Calmly and gently, the pressure gradient compresses the leg's veins, restricts the expansion and the pooling of blood. Therefore, it works to allow the proper flow of blood in the leg region, limiting inflammation, swelling, and risk of DVT.
---
Popular Articles on ComproGear
Rose Toy for Women What is The Rose Toy Everyone is Talking About?
Best Compression Socks for Sitting All Day Best Compression Socks for Office Workers
Compression Socks for Ankle Swelling Swollen Ankle Compression Socks
Wide Calf Compression Socks Compression Socks for Fat Legs
Over The Knee Compression Socks Compression Over The Knee Socks
---
Lengths of antiembolic socks
Anti-embolism stockings are also available in two distinct lengths:
For knee-high socks, they only provide less compression, thus less constricting; however, for thigh-high type, they give impressive compression benefits throughout the leg.
Undoubtedly, bedridden patients and those recovering from surgery will find it helpful to maintain a correct circulation of blood without any additional effort on either the patient's part or physician's. Most lightweight TED socks are often comfortable to put on, and recovery is great limiting the risk of venous thromboembolism.
Who Should and Shouldn't Wear Antiembolic stockings?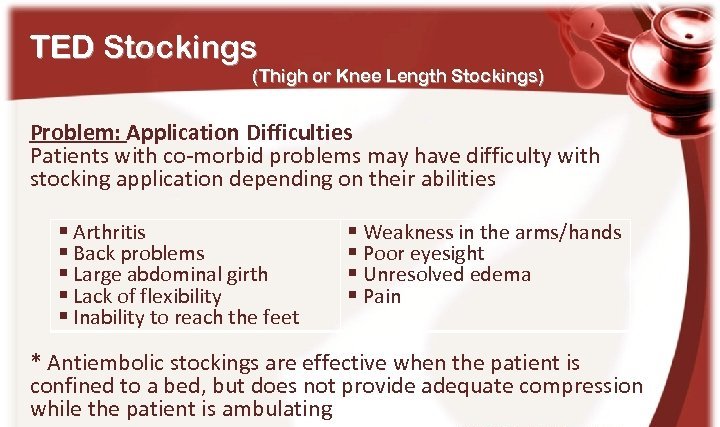 Sadly, with its amazing benefits, antiembolic stockings aren't meant for every individual. This isn't about class - being rich or poor, or profession. Instead, it is about body requirements, risk factors, and tolerance. Therefore, in this section, you will find out who should wear anti-embolism socks and who shouldn't wear anti-embolic socks. It will also highlight what your physician will tell you either after surgery or before surgery.
Anti-embolism socks aren't suitable for patients that have:
Cardiac failure
Skin graft
Unusual leg shape and size
Known allergy to anti-embolism socks.
Major limb deformation, disallowing physical fitness.
Peripheral neuropathy or other causes of sensory impairment.
Investigated and proven peripheral arterial sickness.
Acute pulmonary edema or severe leg edema from a congestive failure of the heart.
Peripheral arterial bypass implant
Important things to note about antiembolic stockings prescription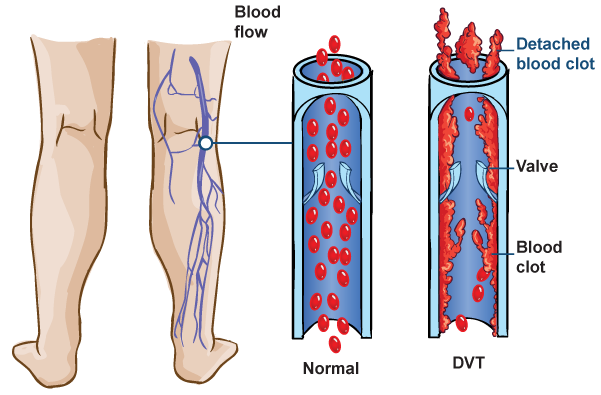 Below are other essential things that must be known by patients who would likely have anti-embolic stockings prescription.
If there are any local conditions that could lead to the damage of the socks, for instance, patients with dermatitis or tissue paper skin should use gangrene caution when applying anti-embolism stockings.
Patients required to use anti-embolism socks should have their legs accurately measured to the exact size.
Anti-embolism socks must be fitted, and patients must be taught how to use them by trained staff.
Patients that develop post-operative swelling or edema must have their legs re-measured and re-wear the socks.
If arterial diseases are noticed, quickly visit an expert before applying anti-embolism stockings.
Anti-embolism socks that would be worn by a patient that will provide graduated compression and produce a calf pressure that is within 14-15mmHg should be worn by patients day and night till the mobility is significantly reduced.
Anti-embolism socks must be removed daily for hygiene purposes and skin inspection. Patients with a severe condition like poor skin integrity, sensory loss, reduction in mobility, or sensory loss, should have their skin inspected three to four times daily. Especially over the bony and heels prominences.
If a patient discovered that there is marking, discoloration of the skin, and blistering, the use of anti-embolism stockings should be halted. Or if a patient feels discomfort and pain, the application should be stopped too.
If appropriate, profer irregular pneumatic compression machine and a foot impulse as an alternative.
The moment a patient is confirmed to be at high risk of venous thromboembolism, anti-embolism stocking should be applied. They must be advised to wear those socks both day and night until they discover that their mobility has been resolved, and reduced significantly.
One fundamental truth is that all surgical patients are all at high risk of venous thromboembolism and must be presented with mechanical and pharmacological thromboprophylaxis unless contraindicated.
Medical patients that have a high risk of venous thromboembolism, like active cancer, pronounced medical comorbidities, history of venous thromboembolism, or even reduced mobility, should obtain only pharmacological prophylaxis. They could be given something else, only if they have a very high risk of bleeding. The only alternative for these patients is mechanical thromboprophylaxis unless conditions that could damage their skin or arterial circulation like peripheral neuropathy, fragile skin, and peripheral arterial disease is present.
Stroke patients must not be administered anti-embolism socks since recent history has shown them to be ineffective for reducing the risk of deep vein thrombosis, and the application in these patients has resulted in an increased risk of skin damage.
Nevertheless, these patients can use several forms of mechanical prophylaxis. These include:
Irregular pneumatic compression machine
Foot pumps
Yet, if these aren't suitable or effective for the patients, early mobilization or hydration might be the only safe option that patients could be given.
If at the time of discharge from the hospital, mobility impairment is suspected, patients will be advised to wear anti-embolism stockings at home until it is restored. Also, patients should be told how to wear and wash these socks.
When graduated circumferential pressure is exerted to a patient, they have a reduced risk of venous thromboembolism and thus experience enhanced blood flow velocity, which promotes venous return. In preventing distension, socks are expected to inhibit the activation of clotting and limit subendothelial tears.
In using thigh-high stockings, a patient will experience an increase in blood flow velocity and more protection beyond the knee and prevents dilation of the popliteal vein.
Potential risks of wearing antiembolic socks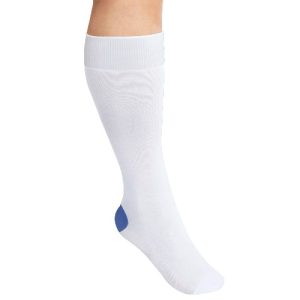 Finally, it must be known that anti-embolism also carries potential risks to patients. However, these risks are reduced by ensuring that individuals are assessed carefully and thoroughly for the suitability, close monitoring, and accurate measurement of the leg. It is also essential that health professionals are involved in the selection of the right anti-embolism socks to be sure that the product is safe. A clinical investigation must also be thoroughly considered.
Conclusion
Isn't it intriguing to learn so much about antiembolic stockings? Definitely! As you've seen the link between deep venous thrombosis and pulmonary embolism, do not toil with either case, patients suffering from them are at high risk of severe complications, or even death in some cases.
Therefore, after a severe injury, speak with your physician, inquire if you will need anti-embolism socks if recommended, do not hesitate to purchase one and use it. Before surgery, investigate from your doctor likely side effects. If any of these - deep venous varicose or pulmonary embolism - is mentioned, after verifying your qualification to wear anti-embolism stockings, get yourself a quality one. There are several products available in the local pharmacy, it is highly essential that you invest in a quality one.
Every patient must be involved in planning the care you will be given. You must understand your health condition and how it would be addressed. Adequately discuss treatment options with your healthcare provider, and if there are treatments you aren't in favor of, reject it. You have the right!
This page last updated December 16, 2022