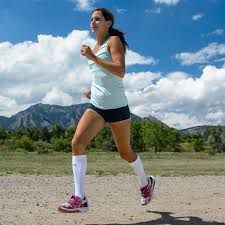 Every athlete looks forward to having an edge in any competition. They believe if they are at the peak of their performance, they will beat the competition. This is the nature of competition. Hence the need for sports compression socks. These socks are fast gaining popularity among athletes of all abilities and ages because they boost athletic performance, speed up recovery, and improve blood circulation. Sport enthusiasts and all manner of athletes use sports compression socks to improve their athletic performance, endurance, and personal records.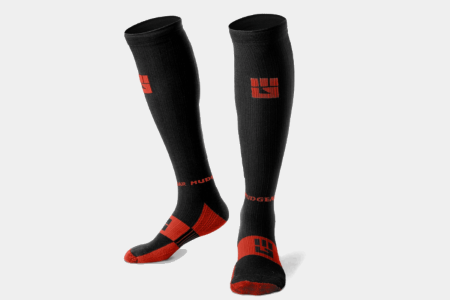 The Basics
Basically, compression socks are therapeutic socks that are worn to support the lymphatic and venous systems of the legs. The graduated compression socks are often meant for ambulatory individuals. They are tighter at the ankles and loosen up as they get either below or above the knees. Depending on the purpose of wearing the socks, an individual can decide to wear them on one leg or on both. Additionally, these socks come in different pressures or compressions.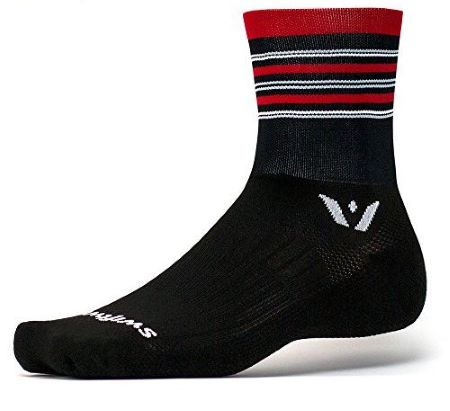 Compression socks work great for treating venous disorders like chronic venous insufficiency, lymphedema, post phlebetic syndrome, and varicose veins. Also, they help in circulating blood back to your heart, thereby reducing swelling in your legs, and making sure blood clots do not form in your legs. Apart from athletes, post-operative patients also wear compression socks to prevent risk of blood clots forming after surgery. Pregnant women are also known to benefit from wearing these socks since their venous system is under lots of stress during that period. Compression socks are also recommended for travelers and people who spend most of their time on their feet.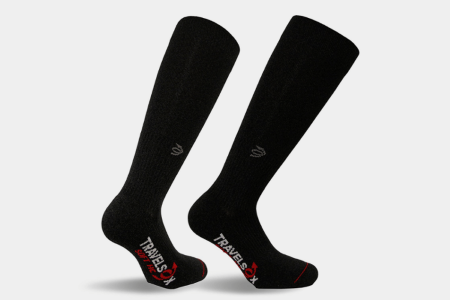 Regardless of your purpose for wearing compression socks and their role in sports, these garments need some getting used to. For people like the aged, disabled, or obese, these socks can prove to be quite difficult to put on. In such cases, you can get a stocking aid dorking. This dorking is a device that is used to help users in donning their socks.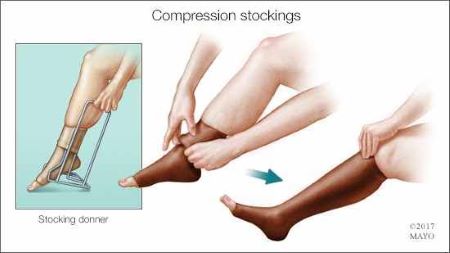 Purpose of Wearing Sports Compression Socks
Sports compression socks are not your regular knee-high, tube socks. They are made with firm elastic fiber throughout to give you compression where you need it the most. Although there isn't much evidence that supports wearing compression socks for enhanced sport performance, you should not ditch your sports compression socks yet. Some studies do not show any difference in performance, but show that these socks will help you avoid muscle soreness after your activity is worth giving it a try.
Some sports, like soccer and basketball, are very demanding and cause muscle damage from fatigue, which can negatively affect match performance significantly. Since compression socks can prevent this damage, they might as well be considered performance enhancers.
The purpose of wearing sports compression socks, in a nutshell, is enhancement of blood circulation back to the heart to prevent medical conditions. Also, you will enjoy improved comfort and fresher legs even after the sports.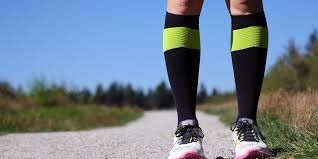 Effects of Sports Compression Socks on Performance
Compression socks are originally made to relieve legs that are tired and swollen, as well as treat different medical conditions like phlebitis, varicose veins, and edema. Using these socks will help to enhance the flow of blood by ensuring that the circulatory system returns blood to the heart from the lower extremities.
Athletes believe that the faster the delivery of oxygen to the muscle cells, the greater the athletic endurance. They also believe that these socks help to manage muscular temperature by keeping them warm to prevent stiffness and swelling. With the highly technological compression socks, sports men and women can enjoy the increased performance and better muscle function.
Also, these socks help to reduce vibration so that there will be noticeable improvement in muscle efficiency as well as mechanics. The lactic acid will also be flushed out to improve circulation of blood to the calves and faster healing.
These tight-fitting socks give a protective effect and influence the agility and muscular endurance of the lower limbs following an exercise. They help increase calf muscle endurance for athletes involved in multiple changes of direction, constant acceleration, and constant deceleration.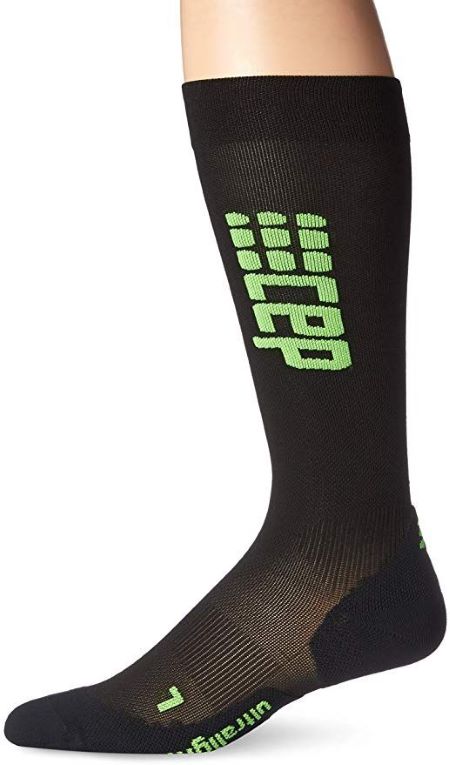 Effects of Sports Compression Socks on Recovery
You can wear your compression socks for a couple of hours after activity. This can be done as part of your recovery process from athletics in orde3r to reduce soreness and swelling in your feet, ankles, and lower legs. The oxygen level of your body may drop during strenuous exercise, and lead to the formation of lactic acid as your body breaks down carbs to use for energy.
Meanwhile, it is important to use medical grade sports compression socks so that the socks can penetrate the deep veins and help flush out the lactic acid in the muscles and veins. By so doing, the lactic acid can be recirculated back to the heart instead of sitting in your muscles overnight. This is how medical grade sports compression socks helps you recover faster from sporting activities.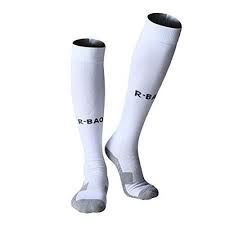 How Sports Compression Socks Prevent Sport Injuries
The muscles in your body are grouped based on their function, such as bending or stretching. Generally, sports tend to result in some form of injury. Most of the people prone to these injuries are athletes because their legs are really involved in the sports.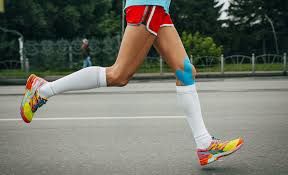 According to recent studies, Sports Compression Socks affect the function of muscles during exercise through muscle breakdown and oxygenation. They help to increase tissue oxygenation and also reduce venous pooling. Also, these socks help to reduce the level of muscle damage markers like serum creatine kinase after every exercise. Studies have also shown that the use of compression socks reduces swelling, reduces perceived muscle soreness, and quickens recovery.
In sports like soccer, the ankle is usually heavily loaded by turning, among other things, so your ankles will need sufficient support. Compression socks can provide such support to prevent and also treat ankle injuries. These socks provide enough compression around your ankle joint to improve the feeling of stability in your joints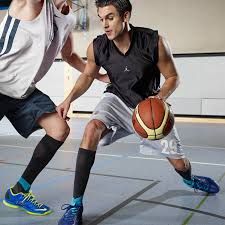 How Sports Compression Socks Help Athletes
Sports, especially athletics, can keep you very fit and healthy. However, sports can make your legs and feet to ache and get sore. There are many benefits you can enjoy from incorporating compression socks in your normal daily routine. When it comes to sports that put you at risk of having injuries, you need to be as prepared as possible. Hence, the need for sports compression socks.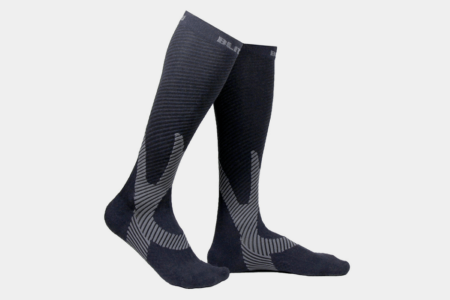 Here are some of the many ways that sports compression socks can help athletes:
They can make you a better athlete
Sports compression socks help to set you apart from your competitors. These socks help to increase proprioceptive feedback, then they facilitate muscle contraction to enable you sprint faster and jump higher. In addition, they absorb shocks so you do not easily feel fatigued or experience muscle damage. Compression socks have proven to be more resistant for endurance races by making sure your muscles are kept compact, with reduced tendon traction. By doing this, you will be less likely to suffer shin splints, tendonitis, and other muscular injuries. In addition, in order to make you a better athlete, sports compression socks improve muscle oxygenation and accelerate the elimination of blood lactate so that your body recover faster after your exercise.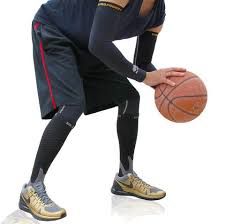 Reduce pain associated with strenuous exercise
Studies have shown that wearing your compression socks for a while longer after your exercise will give your legs time to recuperate optimally. These socks, especially if you use full legs compression socks, will save your legs from pain by providing your muscles the needed support to make you feel mobile, lighter, and ready to play soon afterwards.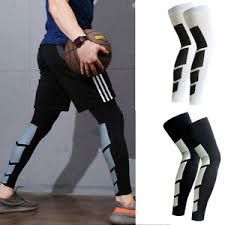 Compression socks enhance workouts
Wearing compression socks will allow you feel the performance sensations the moment they occur. During your sport activity, these socks help to reduce pain and risk of injury, while quickening recovery. This will help you to improve your daily performance and be ready to perform faster than you would have done without compression socks.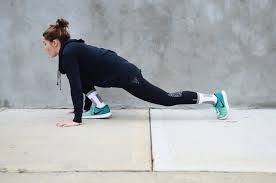 They enhance your endurance performance
During endurance exercise such as marathon and trail running, your muscles are at risk of being damaged or fatigued as a result of repeated shocks. Using compression socks will help to reduce these vibrations and absorb the shocks. Then you will experience delayed fatigue, reduced pain, and little or no injuries. As a result, you will perform longer, and be more resistant than your competitors when participating in an endurance sport.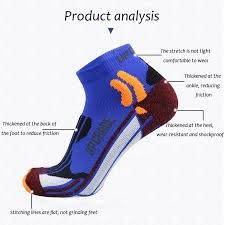 Reduction in blood lactate concentrations
Most of the time, your muscles are at risk of being damaged from strenuous athletic activity, and this has a negative impact on your blood circulation. Basically, it stops the supply of oxygen and pauses the draining of lactic acid and other toxins, increasing their concentration in the muscles. The resultant effect is impairment of recovery which may subsequently hinder you from competing in subsequent athletics. Hence the need to use compression socks to improve blood flow circulation.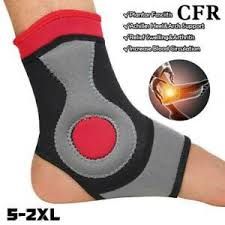 Using sports compression socks helps to press the veins gently, which activates venous return. The benefits are increased oxygen in your muscles, quicker elimination of lactic acids and other toxins, and faster recovery to enable you play again without limping or experiencing fatigue.
Duration of Wearing Sports Compression Socks to Boost Recovery
Wearing compression socks during and after your sports activities can help prevent your feet and legs from getting sore and achy. If you must enjoy all the benefits of these garments, you should know how long to wear them. The duration varies from one person to another.Contrary to what some people believe, wearing sports compression socks for a long period of time is not dangerous. If you are obeying doctor's orders, you may even have to wear them all day, to be taken off only at night so the legs can relax a little without compression on.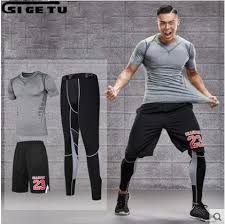 After engaging in athletics, you need sports compression socks to keep your blood flow higher and provide your cells and muscles with all they need to recover quickly. Athletes are advised to wear compression socks when they are having long or difficult sessions, and continue wearing them for the next 24 hours to recovery faster and prevent muscle damage. Wearing your compression socks on easy workout days may not be very necessary as your muscles are not under too much stress and can recover well enough on their own.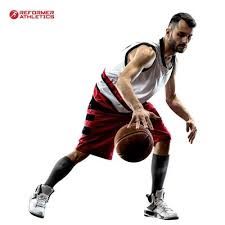 The major factors to consider when deciding on how long you should wear the socks are: your natural ability to recover fast, how tired your feet and legs are, and the effectiveness of the socks. Most of the time, you will need to wear your socks for just a couple of hours to keep you feeling fresh and mobile the following day.
Getting the Most out of Your Sports Compression Socks
Usually, sports compression socks are made using latest technology and quality materials. This is why a quality pair does not come cheap. Therefore, it is important you make sure you get the most out of your compression socks.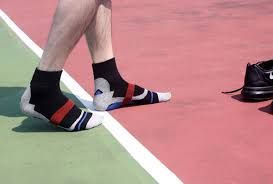 Get compression socks with graduated compression
For athletes, the level of compression you should go for should be 8 to 15 or 15 to 20mmHg. Your doctor can help you decide which is best for you.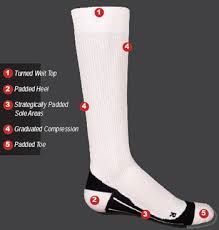 Ensure you get the perfect fit
Having the perfect fit will give you the ideal effect. To do this, you have to take your measurements before choosing a pair of sports compression socks. Measurements should be taken before commencement of sporting activities, preferably as soon as you get out of bed.
Taking your measurements is really easy. All you need is a measuring tape. You can also use a string or thread, mark the area and lay it across a ruler to get the measurement.
Here are the steps to take:
Pinpoint the largest point of your calf circumference and measure it.
To get the length of the socks, use the measurement of your standard shoe size.
Note that your socks should be snug, but not too tight. Having the right measurement at the calf circumference will help keep your socks in place and ensure it does not stop blood circulation by being too tight.
Must-Have Features of Sports Compression Socks
Sports compression socks are often specially made to meet the needs of people engaging in endurance sports. They help to boost regeneration of the leg muscles by exerting perceptible compression according to medical standards. There are some features to look out for when choosing your sports compression socks.
Some of the must-have features are:
The fabric should be highly elastic and knitted.
The level of compression of the socks should be carefully regulated.
It should be in line with medical standards.
There should be soft padding in mostly the sole and instep areas of the foot to increase comfort during movement.
There should be a protection zone to reduce pressure and friction on your Achilles tendon.
The fabric should be breathable. Some more expensive options have high-tech microfibers that are more breathable and feel great on the skin.
The material should also be very durable and hard-wearing.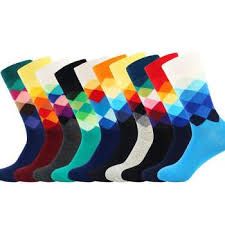 Conclusion
For years, doctors have been making use of compression socks for the treatment of medical conditions involving the lower legs. These conditions could range from swelling in the ankle to preventing formation of life-threatening blood clots. Recently, athletes, trainers, and sports enthusiasts have been using compression therapy to improve their performance and recovery. Irrespective of whether you are a casual jogger or an elite footballer, sports compression socks could be the perfect boost you need for your work-out routine. There is absolutely no reason to compromise your health while doing something you love when you can buy high quality sports compression socks on www.comprogear.com.