When it comes to your overall respiratory health, the quality of air you breathe matters. Especially in your home where you probably spend a lot of your time, you want to ensure the air that enters your lungs is well ventilated and fresh.
But what happens when the air you breathe in your home is compromised with things like excess moisture and other contaminants? A quick and easy solution to improve the air in your home is the Heat Recovery Ventilator or the Energy Recovery Ventilator.
Both of these resources do wonders to improve the quality of air while keeping your utility bills in check.
If you're interested in improving the quality of the air you breathe in your home, we're here to help you take that next step. Here, we share what a Heat Recovery Ventilator actually is and why it can be so important in your home. We'll also compare it with the other version, the Energy Recovery Ventilator. We'll also explore best practices in finding the Heat Recovery Ventilator that's right for your space as you purchase and install it.
What is a Heat Recovery Ventilator (HRV)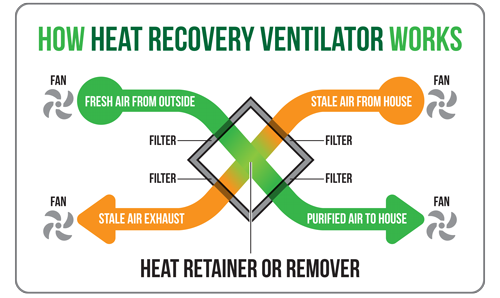 The air you breathe matters. Usually, you can tell a difference between purified air and air that's compromised with contaminants and other odors that affect your lungs and respiratory system.
That's where a Heat Recovery Ventilator can help. This resource works by providing that much-needed ventilation. It's like having the windows open and letting a fresh breeze in, without actually needing to. They've grown in popularity in home construction and rightfully so.
Heat Recovery Ventilators uses the energy from indoor air that's stale to push in the incoming fresh air. When the season is cooler, heat is retained. The cold air from the outside is warmed by the stale air before being pushed outside. In warmer seasons, the heat from the air is removed. The air is cooled as it's pushed into the house.
Rather than a small, separate air purifier, the Heat Recovery Ventilator is installed into the home to be an energy-saving solution for the entire house. In fact, Indoor Doctor estimates that Heat Recovery Ventilators capture about 70 percent of the energy that is already used to cool or warm incoming air. This resource helps to conserve energy and overall lower your utility bills. It also helps to support the work that your HVAC equipment is already putting in to either heat or cool the air in your home. With constant fresh air being supplied indoors, the quality of air is high.
What are Energy Recovery Ventilators (ERV)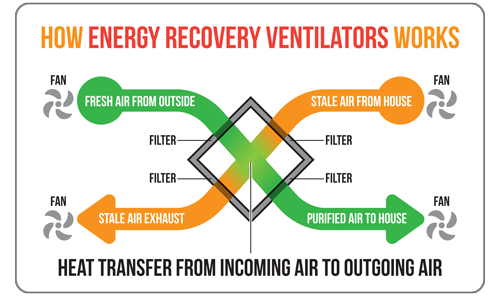 Another resource that's often associated with the Heat Recovery Ventilator is the Energy Recover Ventilator. Similarly, this resource helps to improve the quality of air indoors by pushing out stale air and bringing in fresh air. However, these ventilators are more often recommended for warmer climates where humidity may be more of an issue for the air quality. The Energy Recovery Ventilator is not a dehumidifier. Rather, it transfers the heat from the incoming air outside into the stale air being pushed out. This helps the air conditioner work more efficiently as well.
Comparing the Heat Recovery Ventilator and the Energy Recovery Ventilator

Both of these ventilator options are highly efficient and effective at purifying air and lowering your overall energy costs. However, the Energy Recovery Ventilator does a little bit more to accommodate for humid conditions to also save you money on your utility bills. Determining which unit is right for you depends largely on the type of climate you live in and what you prefer your home humidity levels to be.
For example, if you find that your home is very dry in the colder winter season, an Energy Recovery Ventilator may be a good option. This is because it helps to keep the humidity levels that you need. However, if you find that the winter season brings in too much humidity, then a Heat Recovery Ventilator may be the better option to get rid of that excess humidity.
However, the winter is just one season. If you find that summertime brings in high levels of humidity, then an Energy Recovery Ventilator can be much more effective at eliminating or stabilizing humidity levels for maximum comfort. If you have a Heat Recovery Ventilator in a hot and humid environment, it may end up increasing the humidity levels. This may cause you to supplement the air with a dehumidifier if needed.
When choosing which option is right for you, take your climate and living preferences into account. While they work in essentially the same way, picking the right one may be effective at keeping humidity levels in your home where you want them.
---
Popular Articles on ComproGear
What are the Best Socks for Circulation? Socks That Increase Circulation
---
Why Should You Have a Heat Recovery Ventilator
No matter our age, health status or preferences, the air we breathe is important. A Heat Recovery Ventilator works to bring in fresh air your lungs and mental health need, even during those cold winter months. You won't have to choose between staying warm or breathing fresh air. This ventilator allows you to do both.
If you crave that opening-the-windows feeling but suffer from allergies or don't want to bring in pollen or high humidity levels, this ventilator can help you experience that. Through the strategic air flow process, those harmful particles are removed from the air even before it comes into your home.
In addition to health benefits to support your respiratory system, Heat Recovery Ventilators also do wonders to lower your energy costs in your home. It improves efficiency of heating your home with intentional air flow. Using this unit, you also waste less heat that you're spending your hard-earned money on. But it doesn't just work for heating your home. This unit also helps to improve the efficiency of your air conditioner, whether you choose a Heat Recovery Ventilator or an Energy Recovery Ventilator. You can also easily adjust the settings of the unit to suit your preferences and the type of home you have.
Another key benefit for using a Heat Recovery Ventilator is its ability to extend the lifespan of your heater and air conditioner. With the ventilator working to improve the efficiency of your home's heating and cooling overall, it can help your other units last longer. They may not run as much or take in as much dust or particles that cause them to run out. As repairing those air conditioners or heaters can be highly expensive, the Heat Recovery Ventilator can work wonders in helping to extend the life for these other HVAC systems.
These units aren't necessary for every home, but they do provide the needed ventilation that can help you live well. With the Heat Recovery Ventilator, you can experience the benefits of fresh air and efficient use of your HVAC systems without the drawbacks of harmful particles or high energy costs.
Types of Heat Recovery Ventilators
Heat Recovery Ventilators are often ranked based on their percentage to which they filter out the air. This efficiency rating also indicates how much energy you can expect to save as a result of installing and using it. This efficiency rating is based on the energy that is recovered, even while the fan is operating consistently.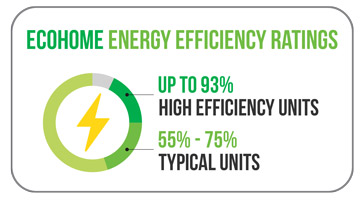 EcoHome describes energy efficiency ratings that range from 55% to 75% for the typical unit. However, they also note that models that are extremely high efficiency may reach up to 93% in energy efficiency. Keep in mind that these more energy-efficient units may be much more expensive and are only found in certain areas.
Heat Recovery Ventilators may also come with options that have a quieter fan. As oftentimes these units are in constant operation, finding a unit that has a fan that you don't find annoying and doesn't disrupt your everyday work can be helpful.
Griffith Energy Services notes that a modern ventilator can move up to 200 cubic feet of air per minute. That's a lot of moving air! Even if you have a home that doesn't require that kind of air flow, you can easily adjust the settings to make the fan speed work for your needs.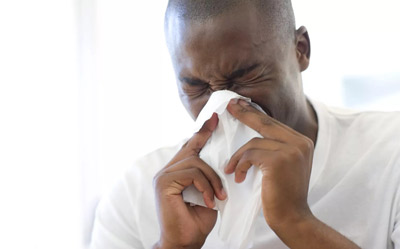 Heat Recovery Ventilators can also come with a variety of other features you can choose to have in your unit. If you're particularly concerned about allergies or other particles coming in from outside air, some units come with air filters that are even more effective at getting rid of those particles. Things like moisture or heat transfer can support the maintenance of humidity. If you're concerned about freezing, a defroster or preheating system can also ensure that your unit operates well in all season.
An experienced HVAC professional should be able to help you make the right decision as to which Heat Recovery Ventilator is right for you, your energy usage and the climate in which you live.
Getting Your Own Heat Recovery Ventilator
Whether you choose to get a Heat Recovery Ventilator or an Energy Recovery Ventilator, the impact on your air quality and energy bill can be significant. If you're ready to take the next step and get one for your home, here we share some other important things to know as you move forward.
How to Size a Heat Recovery Ventilator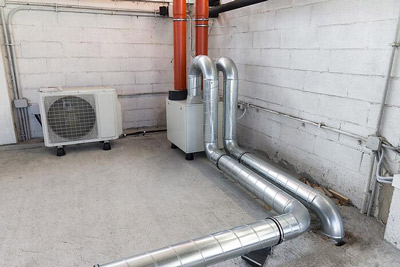 With the diversity in sizes of home and energy usage needs, Heat Recovery Ventilators come in a variety of sizes and efficiencies. While they can be set up as standalone systems, they can also be installed alongside your current HVAC systems. Smaller homes that have exterior walls in just about every room may find a small ventilator effective at heating and cooling the home. However, larger homes may require a larger unit that's centralized in the home for maximum effect.
Knowing the right size to get is a question that can be answered in a conversation with your HVAC professional. They can assess your home space and make an accurate suggestion as to which size of a ventilator is right for your home's needs.
How to Install Heat Recovery Ventilator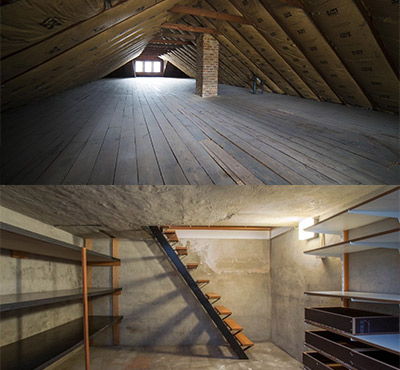 Depending on the size of your space, the location where you put your ventilator does matter. Typically, you'll want your unit installed where the temperature is always at least 50 degrees F. You can install them in a variety of locations, based on the recommendation from an HVAC professional. When it comes to the actual installation of the unit, it's best to leave it up to the professionals. As there may be additional steps involved or problems that arise, having the assurance of an experienced HVAC professional can make the process toward better air easier and safer.
Installing in the Attic – One location where you can have your Heat Recovery Ventilator installed is in the attic. Typically, the winter months will make the unit run constantly as it prevents condensation from building up. Setting it correctly allows you to control its performance and prevent that cold winter air from blowing into your home.
Installing in the Basement – Another common location to install your Heat Recovery Ventilator is in the basement, where your furnace or HVAC system is located. If you have such an air handler, you can attach the unit right to the existing units for one cohesive air system.
However, if your home doesn't have such an HVAC or forced air furnace already in place, you can install the Heat Recovery Ventilator as a standalone unit. In order to do this, you'll need to duct to the rooms to ventilate so the air can travel effectively. This additional ductwork is important to keep in mind as you make your planning and research into such a ventilation system.
How Expensive is a Heat Recovery Ventilator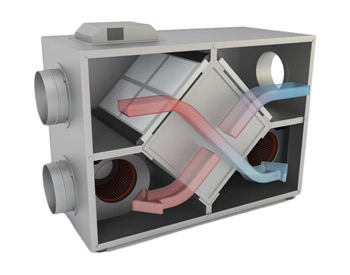 When it comes to saving money on energy usage in your home, there's often a tradeoff for a higher quality product. Typically, models that are a little on the pricer side tend to have materials that are more durable and long-lasting and may even have a higher energy efficiency rating. As the fan that's in constant operation is usually one of the first things to go, finding a brand that has a fan that has a long-lasting fan can help you to save money in the long run. These higher quality brands also allow you to purchase replacement parts for your specific unit.
While you want to find a Heat Recovery Ventilator that's within your price range, you also want to factor in the potential energy-saving power you'll get with the unit. There's a tradeoff when you take into account the money you'll save on your utility bills each month. Therefore, Heat Recovery Ventilators can be valuable investments in the long run.
How to Buy Heat Recovery Ventilator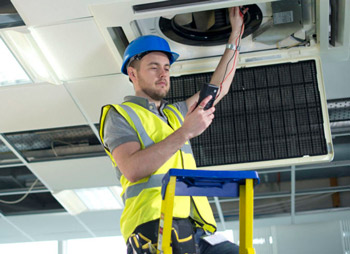 Your first step in choosing the right Heat Recovery Ventilator for your home is a conversation with an HVAC professional. You'll share about your energy usage, home details and other related information they'll want to know to help you make the right decision. The HVAC professional may make a trip to your home to assess your current unit set-up to ensure the right recommendation is made.
From there, they'll make recommendations about the type of unit that can best meet you and your family's needs. With a professional energy service, you can be confident in your choice of unit.
Depending on where you purchase your Heat Recovery Ventilator from, the service may be able to install it for you as well.
How to Keep Your Heat Recovery Ventilator Clean
One of the most important features of your Heat Recovery Ventilator is its air filter. Griffith Energy Services recommends maintaining the unit with the air filter. Keeping an eye on this filter and knowing when to change it out is important in making the unit efficient and free from bringing particles into the home. Whether you have a disposable or reusable filter, you'll want to put in a new one or clean the existing one regularly. Typically, these filters should be addressed every one to three months. They also recommend to clean the recovery core, the outside screens and hoots and any other condensation that's been building up over time.
Knowing when to replace your unit is important in keeping it efficient and doing what it's supposed to do for your home. With the proper care and attention, with regular cleaning, your ventilator can actually last a long time. As with many other types of larger appliances, the Heat Recovery Ventilator can last a couple of decades, usually around 20 years. However, the lifespan of the unit may depend on how often it is used and what condition you let it operate in.
Breathe Easy With a Heat Recovery Ventilator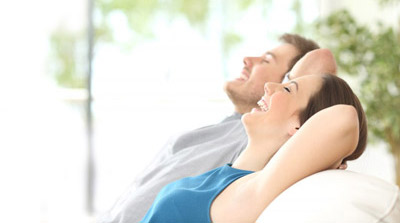 Get that fresh air feeling without compromising the temperature or humidity levels of your home. With an efficiency Heat Recovery Ventlator, you'll get the benefits of fresh, filtered air and higher efficiency of your HVAC system. Not only does that improve your health, but it can also save your wallet some money in energy costs as well. Get started with a conversation with an HVAC professional to determine which energy saving unit is right for you and your home.
This page last updated December 15, 2022