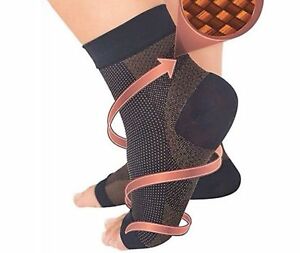 How often do you wrestle with aching feet? The pain that emanates from this condition, either regularly or just on a one-time basis, hurts a person's health. If you have been told that the only way to eradicate your plantar fasciitis or any other leg condition is surgery or purchasing costly medications, I'm happy to tell you that there's another way: foot compression socks.
But impressive cost-effective solutions like this will have its intricacies too. A potential customer who wants to get a quality compression sleeve for foot must understand everything about its application. This guide explains it all, and as a bonus, reveals the four best foot compression sleeves you can get from one of the best compression socks' brands.
For your better understanding of the topic, let's start off by laying out some groundwork for the foot compression sleeve. Fasten your seatbelt!
What are Foot Compression Stockings?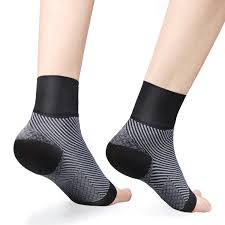 The foot compression stockings are frequently used by individuals who engage in intense activities. They are used to help the body function well in its natural tendency to heal itself. The fabric tubes are made to exert firm pressure on the feet, legs, and several other places on the body such as the arms. The majority of compression sleeves are produced to allow the leg to breathe so that they wouldn't lead to discomfort for the wearer. How does wearing foot compression sleeves look like?
Wearing Foot Compression Sleeves
Foot compression sleeves are beneficial for individuals who wish to limit swelling and protect their legs from abrasions and minor cuts. The right type of compression sleeve applies intense pressure on the arteries leading them to dilate and enhance blood flow. Athletes specifically are aware of the many benefits presented by compression sleeves for the foot. These sleeves are often made from nylon and spandex, and they are meant to offer premium compression.
Foot compression sleeves come in varying types (coming up next):
Different types of Foot Compression Sleeves
If you are a beginner, then getting to know different types of sleeves is essential for you. Even people who already use the sleeves can find the next section helpful! Before you make investments into foot compression sleeves, you need to make sure you definitely need it. The most common types of sleeves:
Calf Compression Sleeve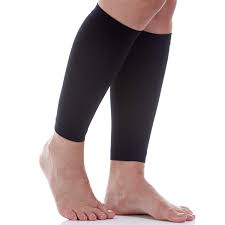 This is a tube-shaped gear that you can wear on your lower half of the leg. The foot calf compression socks are just above the ankle and beneath the knee. These are useful for folks that need to recover from an accident. And, they are great when working out. Pregnant women can benefit from these too since they often have swollen calf muscles.
Ankle Foot Compression Socks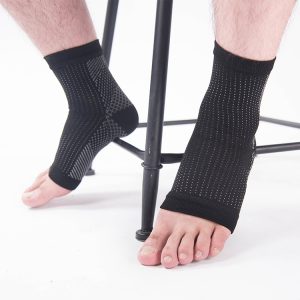 Just like the name suggests, these types of foot compression socks are designed to apply pressure to the ankle region. Some companies make ones that would cover the entire foot while some leave the heels exposed. The compression socks exert pressure around the area above the ankle bone. They provide relief for plantar fasciitis conditions, as they relieve tension. Athletes can wear these sleeves while they play sports, as they are designed to offer support while not restricting movement. They can be used as a substitute for regular socks or as an addition to them. You can wear them under any regular types of socks, they are designed to be durable. If you are a runner, or someone who's on their feet all day, this sock is a must-have for you.
Knee Compression Sleeves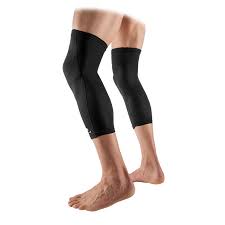 These are made to be applied over the knees and tighten the region. They help with the stabilization of the muscles and enhance blood flow. Foot Compression sleeves for knees are an excellent choice for individuals that engage in extensive workouts. These types of socks may also prove useful for doing sports that involve jumping or squatting, like football, hump hurdles, and basketball. These types of compression sleeves can offer benefits to individuals that suffer from knee complications and knee-related injuries.
There are varieties of knee compression socks that are available in the market today. Including:
Closed Knee Sleeves: These types of sleeves often feature a single garment that covers the whole knee area. These are among the most popular types of compression sleeves and offer the best compression.
Open Knee Sleeves: Open Knee Sleeves have a tiny hole about the knee region. They offer extensive circulation and give room for air to move freely. The tiny hole makes inspections easy.
Padded Knee Sleeve: These are typically made by using thicker materials for additional support and superior knee protection when performing intense movements. A padded knee sleeve is excellent for vigorous exercise and workout routine, making it perfect for competitive sports and active users.
The majority of compression sleeves are unisex and can be used by women and men. Be sure to check the size before you make your purchase. Additionally, keep in mind that some brands sell sleeves as a standalone piece and not in pairs. Therefore, be sure that you read every company's terms and policies before you place an order. And always go for the most reputable brands when making your selection.
Excellent reasons to Purchase Foot Compression Socks
Foot compression socks have gathered much appreciation among runners, athletes, and individuals wrestling with feet problems. Today, you can often find foot compression sleeves prescribed by physicians to enhance blood flow in the leg muscles and improve recovery from various activities. A lot of people use foot compression sleeves because they have noticed positive results like better joint stabilization, enhanced blood circulation, better stamina, and enhanced energy levels. The following points will list out some of the reasons why people wear compression socks:
Limits Risk of Varicose Veins
Varicose veins also called swollen veins, are the result of an abnormal collection of blood in the veins, which is the result of malfunctioning valves. The blood steadily pools up, leading for the veins to swell up and cause pain. The foot compression socks boost the flow of blood and thus naturally reduce the risk of varicose veins. Compression sleeves also help in promoting blood circulation, thus preventing blood from collecting in a specific region. If you are suffering from varicose veins or you have swollen feet after engaging in a workout session, you must consider investing in foot compression sleeves.
Helps in treating Tired Aching feet
If you often feel tired after being on your feet after a long day, then you should get the foot compression socks. People who use compression sleeves have discovered that these enhance blood circulation providing them with a soothing effect on their fatigued leg.
Wearing Foot Compression Sleeves in Shoes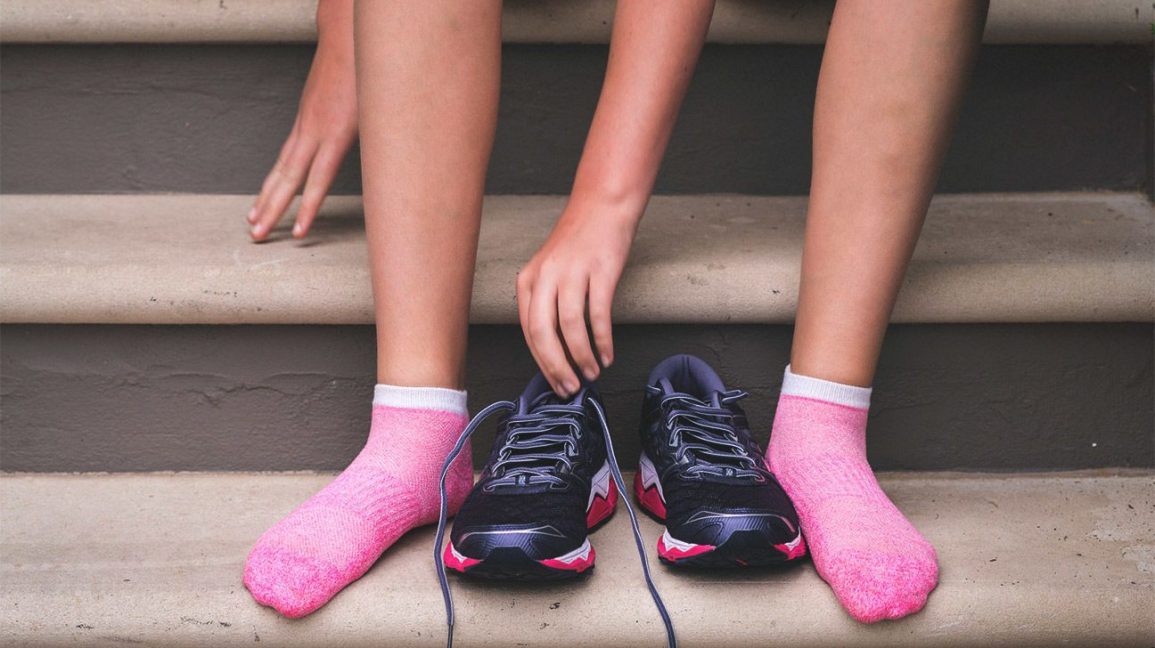 In addition to the earlier points, foot compression sleeves can help you in lowering your lactate concentration and speed up the recovery. They let athletes perform at their premium and not getting tired too quickly. This is why the majority of athletes pair the foot sleeves with their running shoes to boost their performance level.
Limits Swelling
Foot compression sleeves are essential for limiting swelling in the legs and feet region. They help people to endure long periods of standing or even sitting. Foot sleeves are always a good option for those who have been suffering from poor circulation for years.
It helps in Treating Lymphedema
Lymphedema occurs when the lymphatic system is blocked, and the body isn't able to drain excess water and protein from the system. The excess lymph fluid can result in mild swelling in the arms and the legs, which can lead to infections, and if left untreated, slow down the speed of tissue recovery. Compression sleeves can help to limit the risk of Lymphedema and push the lymph moving in the right direction.
It Limits the risk of PTS (Post-thrombotic Syndrome)
This is a condition that happens to patients who experience blood clots in their legs. It leads to excessive swelling, itchiness, and pain in the leg. Patients can also experience skin discolorations, ulcers, and varicose veins. Wearing accessories like foot compression sleeves will limit the risks. If the condition is at its start, the foot compression sleeves can even treat it, when used regularly and consistently. And they can also speed up the recovery process of these conditions.
Wearing Foot Compression Hosiery
If you sustain an injury that involves the arch, ankle, or lower Achilles tendon, you would need the compression socks that will cover the injured area. If your injury is higher up the leg, a sleeve would be an excellent option. Sleeves function to promote excellent air circulation and are often worn to target a specific area. But there are factors that you need to consider before you invest in a compression sleeve. What are they? Let's examine them!
What to Consider Before Investing in foot Compression stockings
Compression sleeves are often worn by athletes who continuously engage in sports and individuals who suffer from foot problems and want to limit the swelling. Users can select socks for both men and women. You can decide to go for a specific one that is developed for men, or for women, or choose one that is made for both. But before you pick a particular one, make sure that what you are checking in a sizing chart is accurate for you. To ensure that, measure your legs correctly.
Foot sleeves are available in a variety of styles and colors. You can see that yourself as you try to choose a model that fits your requirements. But you must keep in mind that not all brands are reliable. Some are a complete failure and do not live up to their claims.
A few things you must consider when considering the brands or types of foot compression socks you should buy:
The Price
Price shouldn't deter you from getting quality foot compression socks. However, an overly priced foot compression hose isn't a guarantee for quality. At the same time, never go for a price that is ridiculously low. Make sure that the price is worth it and look up the material the compression socks are made of. For example, if they are made of nylon and spandex, you can be sure that you have quality compression socks. These types of socks will not damage your feet and they will last for months.
Size
Size matters! The majority of compression sleeves offer products in various sizes. You can check their sizing charts and confirm which of the sizes is fitting you.
Comfort
The foot compression sleeves that you get must be comfortable to wear. This is really essential if you're going to wear the sleeve while working or running. Do not purchase socks too tight; you won't enjoy wearing them, and they will limit your blood circulation.
Materials
Always select fabrics that are perfect for winter days, and breathing in the summer heat.
Compression Region
If you want superior support and comfort, only go for compression socks that are foot sleeves. For light applications, the toes are open.
Reputable Brand
The importance of choosing a reputable brand can't be overemphasized! To make things easier for you, I'll review one brand that will be the best choice for you. So if you are new to this or you need a new pair of compression socks, read on.
Best Foot Compression Sleeves
The market is full of all sorts of compression socks; some of these are knee-high and some thigh-high. From these two lengths, only choose the knee-high foot compression sleeves, and always validate the use by your doctor.
The use of knee-high compression socks has increased in recent years. And they aren't limited to the old fashioned colors. Designers are now designing socks that will appeal to modern users. However, not all manufacturers make them in various sterling colors. Below, I'll be showing you the best four compression socks that you can pick from. These come with striking colors, standard compression levels, incredible comfort, and fantastic material.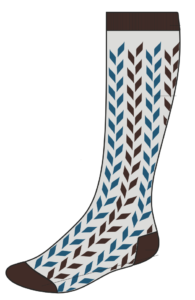 Its compression level ranges from 20-30mmHg, which is beneficial for several conditions. To make the look aesthetic, this foot compression sock is designed with a pleasant savory blue color. Regardless of your gender, you would want to wear these socks all day! In fact, putting them on can feel like you are wearing a fabulous new dress. The material design is no failure! It is made of 35% spandex and 65% nylon, offering maximum breathability.
Comprogear manufactured these socks to hug the legs and limit the expansion of the veins all day. If you are purchasing them for athletic purposes, you can be confident that you will enjoy the enhanced athletic activity. The design is tight, and there's no difficulty wearing it. Using these socks will give you ease and comfort.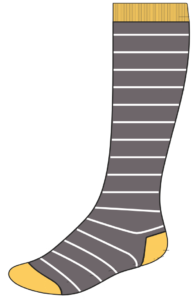 Many people find the sunset strip colors fascinating. If you do aswell, then you have an ideal pick here, because the design of this model comes with sunset stripes. Also, since it offers a compression level of 20-30mmHg, you can be confident that they can handle any of your conditions. You can enjoy the premium comfort and guaranteed breathability as it comes with 35% spandex material and 65% of nylon. And it's easy to put them on and remove.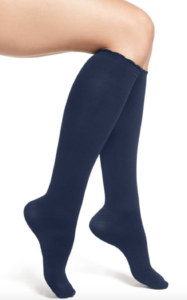 Designed with a rare mountain blue color, you can wear these unique socks all day! Trust my words; you won't be able to resist the feel on your legs. To complement the color, the sock is designed with a standard level of compression, 20-30mmHg. The material composition gives incredible durability and reliable comfort with 65% nylon and 35% spandex. That makes a super breathable compression sleeve. If the color is your ideal pick or it matches your professional wear, place your order now.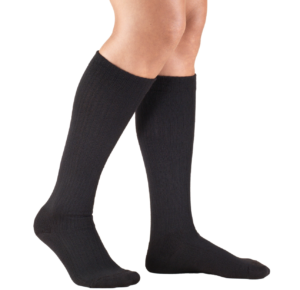 These compression socks are perfect for easy and comfortable wearing and removing. The compression level ranges from 20-30mmHg and this will ensure that the wearing feels easy. The design is so different from granny's styles in the past and comes with incredible health benefits. The color gives the socks a remarkable aesthetic feel. Designed with 65% nylon and 35% spandex, these socks will keep off moisture and offer great breathability.
Have you been able to select the design of foot compression sleeves that appeal to you? Then what's your final verdict? But hold on, before you proceed, I'd like to explain two remarkable reasons why investing in compression socks that come from Comprogear is the ideal thing. Then you can be sure that your hard-earned money will be safe and you will get good value for the money.
Why You Should Invest in Comprogear Foot Compression Hose
100% Guarantee Policy. Each knee-high foot compression sock at Comprogear is fully backed up with a 100% guarantee policy. That is, if you purchase a size that doesn't fit you, you have the right to return and request for another one until you get the right size. However, if you find it challenging to get the right size, and you want your money back, what could be done?
Return Policy. In a situation where you can't get your ideal size, the return policy will cover for that. You can demand a refund, and it will be given you instantly, without any charge.
Note: To save you from stress and transfer charges, use Comprogear sizing charts and compare them with the measurements you already have. Then, you can make the right purchase.
Conclusion
There's no doubt, that the foot compression sleeves are excellent for leg conditions, but for maximum benefits, you have to invest in quality and fascinating aesthetics. If based on the information you read, you would like to get yourself any of the four compression sleeves discussed, you can place your order right now, via the link on each product.