Stockings that Provide Compression? Why?
Before we answer the questions (Where Can I Buy Compression Socks?) it is important to first understand what it is that you are buying. Right? You wouldn't want to get a car without first understanding all of the ins and outs.
Compression socks are an important purchase because it directly affects your day to day lifestyle. Which brand is the best? Keep reading to find out.
What Compression Stockings Do
Compression socks are meant to increase the blood flow from your legs to your heart. While compression socks may seem elementary, they actually provide you with a lot more than you think. Not only does it increase blood flow, but compression socks also help to manage joint pain.
The health benefits:
While including both blood flow and pain management, compression stockings also help individuals have a better range of motion and that it increases their overall lifestyle. Compression socks in 20-30mmHg are found to provide individuals with the most optimal compression they could need.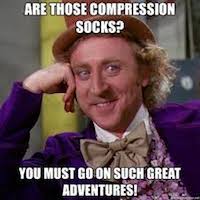 Types of Compression Stockings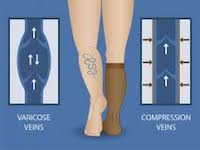 There are many types of compression socks to choose from. There's gradient compression stockings, anti-embolism compression stockings, and non-medical compression stockings. Each compression sock has its own level of mercury (mmHg) which tells you how strong the compression is. These compression socks come in ankle height, knee-height, and thigh-high.
The best being knee-high compression socks. These provide the blood flow you need while also assisting with any pain management in your joints. This is done through steady pressure from your toes all the way up to your knees.
Who Uses Compression Stockings?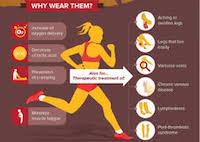 Compression socks are mostly used by individuals who stand on their feet a lot, are bed-ridden, or athletes. You might find nurses who use them, pregnant women who use them, and flight attendants or pilots who use them. Compression socks are really the best for almost anyone looking for increased blood flow and pain management on their joints.
Individuals who have these needs will benefit from compression socks:
Diabetes
Pregnancy
Varicose Veins
Hypotension
Leg Ulcers
Thrombosis
Improve Lymphatic Drainage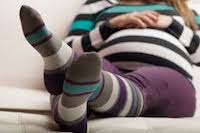 However, one does not need to have a medical reason to use compression socks. Compression socks vary in firmness, and can really be worn by anyone who needs to use them. There are many individuals who sit a lot for work who end up using them to prevent any circulation issues. Athletes use them just to keep everything working as it should while they run their plays or play their games. Those who use compression socks should not be placed into the category of medically necessary, but rather into the desire to use the compression socks.
Where Can I Get Them?
Things to Look Out for When Purchasing Compression Stockings
When you go to purchase you will want to pay attention to what the sock is made of. You'll want to decide whether you will want one that is elastic or one that fits just your type of leg. You will want to consider the purpose for which you need compression socks.
If it's pain management you may want to test a few in order to find the one that applies the best pressure. If it's for blood flow you'll want to collaborate with your doctor to ensure you are finding the right fit.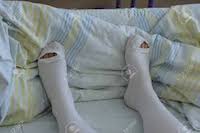 Individuals who are athletes may be looking to get a very specific flexible material, whereas one who is bedridden may just be searching for comfort. It is important that you consider all aspects when choosing the right compression sock for you.
What Size Should I Get? How To Measure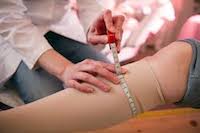 The size would be based on your height as well as the type you are looking at. If you are looking at ankle socks, you won't really be looking at your height, but if you're looking at knee-height to thigh-height then you will need to consider your height.
Every type will have instructions on what is the best fit for you and your type. You have to measure several parts of your leg to ensure that you get the right fit. The suggestion is a size smaller than what you measure, to ensure the compression is accurate.
A good strategy is to measure your leg first thing in the morning at the thickest part of your calf. This ensures you're measuring your leg before any swelling might occur. This measurement plus the circumference of your ankle and the length of your leg will aid you in deciding which size is best for you.
Using a tape measure is recommended, but you can also use any flexible object to measure and just lay it on a straight edge ruler. However, finding the right size isn't the only thing you should consider.
mmHg: What does Each Level Mean?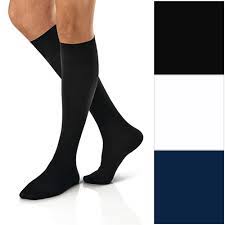 When considering compression socks, you want to pay attention to the mmHg. This acronym stands for millimeters of mercury that is within the sock. The mmHg is what provides the compression. The lower the mmHg the less compression, the higher the mmHg the more compression.
A good middle ground is 20-30 mmHg. Where do I find out how much mmHg I need? You will want to contact your doctor to get the right prescribed number as well as contacting the store in which you are purchasing. They will provide you with the best option to choose from.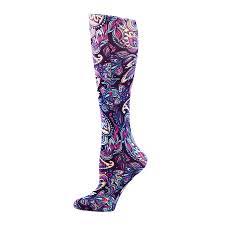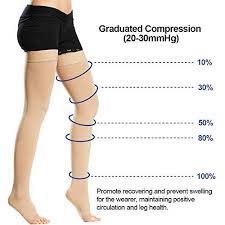 8-15mmHg (Mild Firmness) – At this level of firmness, the compression socks help with aches in your joints, provides relief when you're standing for long periods of time, and helps women who are pregnant prevent varicose veins.
15-20mmHg (Medium Firmness)- This level is recommended for individuals who are new to compression socks. They provide you with relief from aches and pains as the above, but this level also prevents deep vein thrombosis.
20-30mmHg (Firm)- This level is recommended for individuals who need that improvement of circulation as well as for individuals with severe varicose veins. This is the level that you will see the most improvement in leg ulcers, or any hypotension or thrombosis. This level will take care of these issues while also helping with aches, pains, and even slight varicose veins.
30-40mmHg (Extra Firm) – This level is used in severe cases of edema, lymphatic drainage, hypotension, and thrombosis. This is also used for individuals post-surgery.
40-50mmHg (Prescribed) – This level will need to be prescribed by a physician and likely sought through your physician.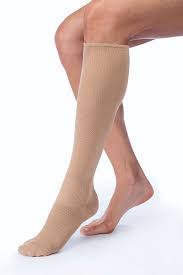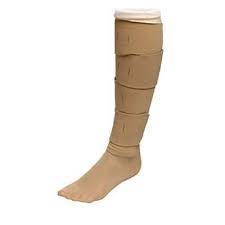 ComproGear
Who is ComproGear?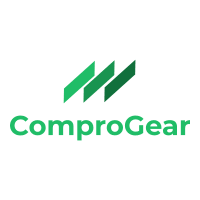 ComproGear is the store to buy your compression socks! ComproGear sells knee-height 20-30mmHg compression socks! They provide them in various colors, prices, and designs. While they do not offer elastic compression socks, they do provide you with accurate sizing information so you can pick the right size for you.
ComproGear ensures that they are providing the best fit through their ability to be transparent when it comes to their product. ComproGear has made a name for providing every individual, through either necessity or want, the compression socks they are looking for.
ComproGear – Best Practices
ComproGear is a brand you can trust! Not only are they offering free compression socks when you sign up, but they offer step by step instructions on how to purchase their product. On their website, they provide countless articles on the dos and don'ts of compression socks as well as the multitude of health benefits they provide. They have information on compression socks for any need.
They even use affiliate marketing to get you the product you do need. Keep reading to find the frequently asked questions regarding ComproGear and guide yourself to purchase the right set today.
Why Are They the Best?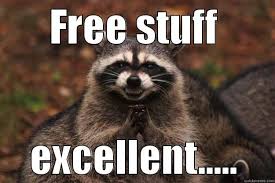 ComproGear is the best because:
Freebies! ComproGear's sign up page gives you a free pair of socks!
Money-Back Guarantee! Not happy with their product? No Problem! You will get your full refund!
Not what you're looking for?! Check out their affiliates and find what's best for you at no additional cost!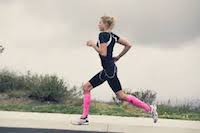 Next Steps: FAQ
Where Can I Purchase Compression Stockings?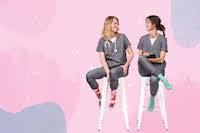 Purchase your compression socks on their website at ComproGear.com or check out their affiliate page to find out more locations and places you can buy their socks! ComproGear prides themself on searching for the right sock for their client, even if it means sending them to a different company to buy socks. They are looking out for the best interest of the client, not just the selling of their product. What else could you ask for in a company?
How Can I Pay?
Through their website, you can purchase a countless number of ways!
PayPal
Visa
MasterCard
Maestro
American Express
All purchases are secure through Lets Encrypt Secured so all orders can be completed securely.
What If It's Not What I Thought It Would Be?
Not what you liked?! That's okay! ComproGear provides you with a money-back guarantee! Just let them know through their easy form. The process and return requirements can be found here.
What If ComproGear Don't Have What I Need?
They don't have what you need? Not a problem! Just head on over to their affiliates and you will find what works best for you. You can also contact them to find the right fit as well!
ComproGear Product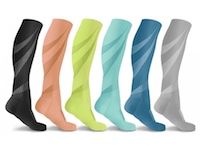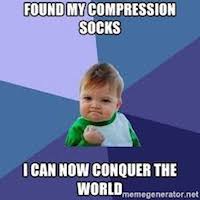 ComproGears' main product is 20-30mmHg compression socks that are knee-height. They sell socks in various colors and designs to meet your desires. They are comfortable and can be worn all day while you stand or sit. The current detail includes free shipping on any purchase!
ComproGear is the company for your compression sock need! Buy your compression socks on their site today!