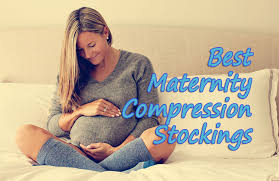 Pregnancy is one of the beautiful phases in a woman's life where her goals shift from self to her newborn. There are women who get involved in unhealthy lifestyles such as smoking or alcohol consumption before or after getting pregnant. Such types of behavioral changes result in complexities impacting children to a considerable extent. Mild-Swelling or edema is a common problem observed by pregnant women during their pregnancy duration of 9 months. This problem can be resolved by wearing Pregnancy Socks/Compression Socks for Pregnancy.
Pregnancy Socks-An Ultimate Solution to pain and Achiness
Pain and achiness in some parts of the woman's body, especially in her legs is something, that is unbearable. Luckily, we have done some research work and come up with stockings that can help them relief from their pain. One of the most powerful and affordable solutions to swelling is Compression Socks that become a perfect partner of a woman's life in her painful time. They are not only good for pain relief but also come in different shapes, colors, and styles that can give a woman, a new-fashionista look. Compression Sock is one of the best ways of adding comfort to your life during your pregnancy. They are highly recommended by doctors as a treatment of pain, swelling, edema, achiness, and improved blood circulation in your legs.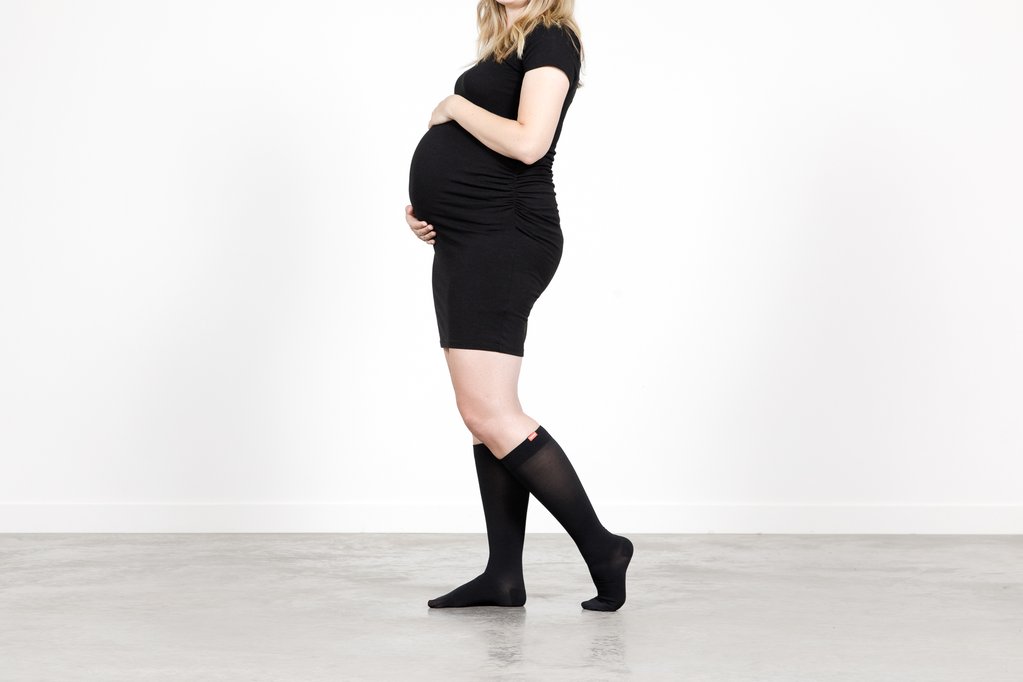 Pregnancy Socks – What Kind Should You Wear? There is a vivid range of Compression Socks depending on size, shape, color, and other attributes that differentiate one type of Socks from another. In today's competitive world, so many manufacturers have come up to rule this Industry so it has really become tough to pick socks for your needs and requirement. To fix this problem, we have come up with this list of the amazing range of Pregnant Socks that would definitely help finders, pick the best one for themselves.
Types of Compression Socks available in the market
Compression Socks for Busy Women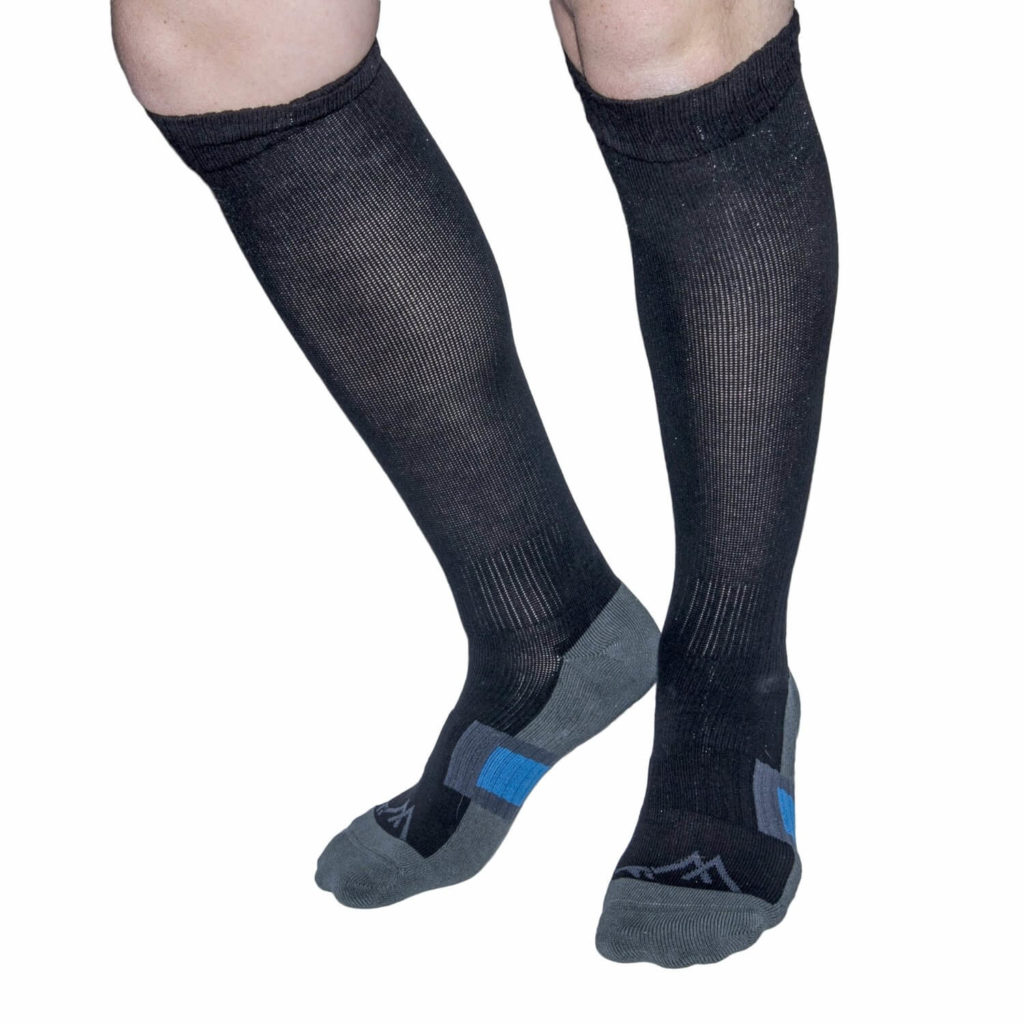 This Compression Socks for Pregnant women has been specifically designed for women who are super-busy with their personal or professional commitments. But we must tell you that once you invest in this type of Maternity Socks, you would definitely fall in love with it. Big thanks to the manufacturer who has constituted brilliant features with the latest compression technology.
The compression level of this pair socks range from 15-20mm Hg and fits almost all the needs and requirements of a woman. Depending on the size of your feet, you could select S, M, or L size. Its unique design attracts most of the buyers in the first instance only.
It has great anti-slip properties at the bottom that protects a woman from slipping on the floor.
Compression Stockings for Flight, Athletes, and Nurses
As the name of this stockings suggests, this pair of Maternity socks best suits women of your lovely family. Not only for Pregnant women but women involved in sports and training activities prefer these compression socks. It comes with special features that would encourage you to buy it today itself.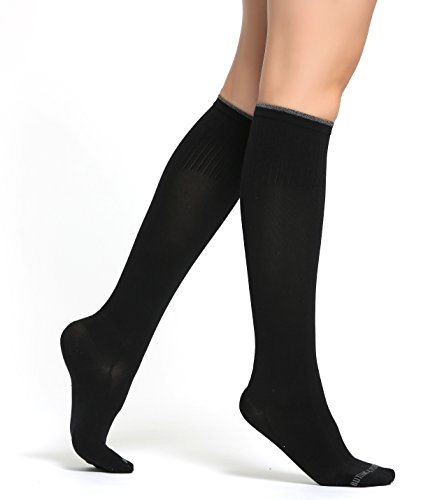 The main advantage of this sock is its attractive design that has been made to allure women of your house. Its comfort level is highly-appreciable. Made with keeping durability in mind, buying this sock will be a one-time smart investment. Do not cause any discomfort so anyone can easily wear it for full-day long.
The major benefit of wearing this sock is it helps to promote blood circulation and get relief from muscle and joint pain.
Pregnancy Leggings for Leg and Foot Pain
Irrespective of your bump size, this Pregnancy Legging will suit everyone and make a woman feel happy for tons of reasons. The best part of wearing this legging is that it can be used in every season. No matter summer, winter, spring, or autumn season, this sock is a must-have pair for all pregnant women.
It is so durable that the manufacturer's claim its durability of up to 9 months and above. That means a woman can buy it and use it for the entire frame of her pregnancy and even after delivering her baby. Wearing this compression sock is a perfect way to say Good Bye to your pain and swelling.
Just a few seconds job to wear it and you are free the whole day from pain and swelling. No pressure on leg or foot is felt by the woman wearing it.
Open-Toe Maternity Socks for Joint and Muscle Pain
If you are dealing with severe pain and swelling, this type of Maternity sock is an idle solution for you. It varies from size to size so you can easily pick the size that best matches your shoe size. It has been proved to be an excellent pair of sock for women at different stages of pregnancy.
The main positive aspect of this sock is the Open toe feature that makes it different from the crowd. Its nature makes it easy to wear. Its style is something that makes it attractive. It comes pre-loaded with compression pressure that helps to mitigate swelling and pain.
Designed from high-quality material, these socks offer durability to users. If you are really interested in buying Compression Socks then this one is the one that you should go for style and comfort.
Knee-High Open Toe Compression Socks
Knee-High Open Toe Compression Socks are beautifully made with a great combo of nylon and spandex offering a brilliant amalgamation of durability and breathability. Its fabric is superb and has been engineered to deal with washing machine pressure as well. So you can easily wash it in the washing machine and free yourself from the hassle of cleaning it.
The fundamental idea behind creating this sock is reducing pain in legs muscles and varicose veins. It not only has a stunning design but also offers an amazing comfort level to the woman wearing it. It supports 20 – 30 mmHg of compression level and fits most of the women's size as well.
Its quality is amazing and is so breathable that nylon and spandex combo would never let you feel dissatisfied.
Compression Socks for getting relief from circulation-related problems
If you are pregnant and experiencing chronic Blood-circulation-related problems then Compression Socks for getting relief from circulation-related problems could be a life-saver for you.
It is the ultimate solution to leg discomfort. These socks are made up of a great combination of bamboo rayon, merino wool, stretch nylon, and spandex helping a woman manage moisture, heat, and odor.
This pair of socks is one of the firm pairs supporting 20-33 mm Hg level of compression. There are four zones of compression exerting pressure at the beginning of ankles and moving upward. There are 8 colors available for pregnant women to choose from in this type of sock.
After work-out Maternity Socks
After running miles in pregnancy, After workout Compression Socks can help to reduce soreness and muscle pain. These socks come in four sizes to fit everyone in need offering the right amount of pressure on the body. Made with polyamide and elastane, these socks attempt to provide ultra-zone ribbing targeting ankle and achiness. It is best advised for runners as well. 14 different colors of this style of socks are available in the market and you can pick the best one that matches your style.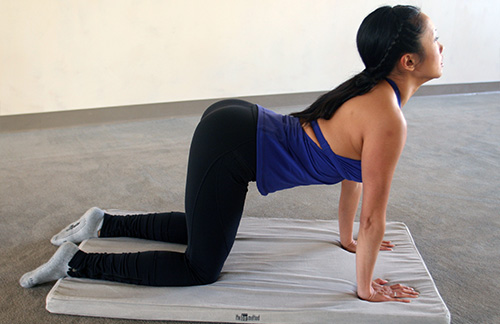 At the bottom of these socks, the manufacturer has inculcated just the right amount of comfort level required for your leg and feet.
Stylish Compression Socks with amazing benefits
Well, every woman would fall in love with the design and function of these socks. Some think that Compression socks are just for compression Therapy and have nothing to do with the fashion today. But this Stylish Compression Socks has proved everyone wrong and amazed then with its amazing benefits as well.
With its salient features and excellent quality, this pair of socks comes with eye-attracting colors with the latest technology for both men and women. Pregnant women love these socks because they get an option to get relief from pain and add style to their outfit.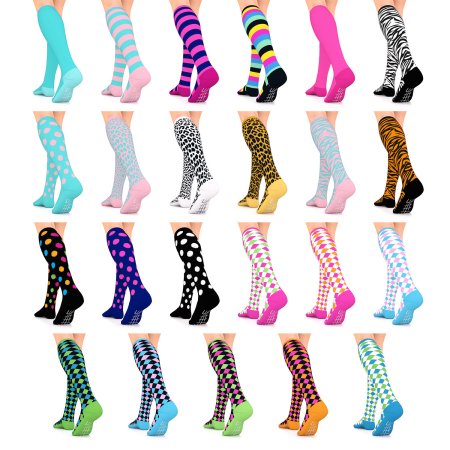 No compression socks can work best for pregnant women that do not support her with compression therapy. Sparingly, these socks are aesthetically appealing and have compressing abilities as well.

The best part is the latest Gradient Knitting Technology used in designing these socks that helps in blood circulation in the calves. With a structured leg and a flexible toe and heel, this sock is a perfect support solution that ever other pregnant women need.
Benefits of wearing Maternity Socks
Maternity Socks for Compression during Pregnancy comes loaded with tons of benefits. Women dealing with issues like pain, swelling or edema, achiness in body, legs, and foot-pain, can actually understand the need for Compression Socks.
Some immediate benefits of wearing Compression Socks are listed below:
Prevents your body from developing Varicose vein
High levels of progesterone in your body during pregnancy result in the development of Varicose vein (not present before pregnancy). This results in swelling in veins and compression socks helps reduce this swelling by putting pressure on veins.
Prevents foot pain while you are standing for long hours for work
With every passing day of your pregnancy, you tend to feel the pain in feet and legs. Some of the working women feel more pain in their legs while standing for long hours. Others feel pain while sitting for several hours. The pain comes from the accumulation of blood in your feet. When blood gets accumulated in the feet, more pressure is felt that makes the situation uncomfortable.
Many women tend to complain about increasing pain due to the growth of their baby weight as well and soon they start wearing Compression Socks.
---
Popular Articles on ComproGear
What Level of Compression Socks Do I Need?
---
To avoid risks associated with Deep Vein Thrombosis
According to research done by the Centers for Disease Control and Prevention Deep Vein Thrombosis (DVT) is more prominent in Americans putting Pregnant women at a higher risk of developing a condition where swelling, pain, redness, and tenderness are caused by DVT sometimes leading to serious problems like health-related issues and death as well.
Compression Socks is a kind of blessing for such women because it helps reduce the risk of DVT by preventing their body from forming blood clots.
Improved Blood Circulation
Pregnancy can impact your blood circulation level. Certain Hormonal changes in the body may result in clotting of blood and increasing the chances of DVT or Blood clots in the veins of the legs. During Pregnancy, growing Uterus experiences pressure that can push on the veins and impact blood flowing through your feet and leg. To neutralize these impacts, Compression Socks compress veins and improve blood circulation preventing a woman from developing blood clots.
Heavy and swollen legs get relieved
Pregnancy comes with tiredness, achiness, and heaviness in the body. But Manufacturer's compression therapy in Socks helps pregnant women get relief from pain in legs. There are compression pantyhose readily available in the market that are good for circulation, increasing the amount of oxygen and other required nutrients throughout the body. It helps to feel energetic and reduces the growth of lactic acid responsible for joint and muscle pain.
Final Words
Whether you are in your first month or last month of pregnancy, it doesn't matter. Pregnancy Socks always help Pregnant women get relief from pain and tiredness during this golden phase of their life. So, if you really want to enjoy your beautiful moments to the fullest and deal with swelling, tiredness, achiness, DVT, varicose veins issues then start wearing Compression stockings from the Day 1, you get information about this product.
This page last updated December 15, 2022