A heating pad provides heat; we all know that, but what we might not know is that it also offers many benefits through that heat.
The main benefit is improved blood circulation, and that results in improved health. When your blood can circulate more freely, your muscles and internal organs are delivered more oxygen- and nutrient-rich blood and your body performs better.
Better circulation means a better immune system, better sleep, and getting sick less.
It should also come as no surprise that heat pads help with pain. Heat, when forced into your muscles, helps to relax them. If your muscles have been over-exercised or not exercised enough, they can become tight and stiff, causing pain. The heat will relax your muscles and alleviate the pain.
And, as a heat pad is relaxing your muscles and relieving pain, it is also removing stiffness from your body. As your muscles are warmed, and the tension is released, you will have better mobility and be able to live and sleep easier.
And one of the best things about heating pads is that they are a lot cheaper than physiotherapy or massages. They are convenient for home or travel use, easy to use, and extremely affordable.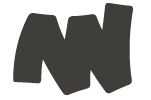 The Science of Heat Pads
Let's talk a little about the science of applying heat to your muscles.
When you are in pain or have lost mobility, it is usually because your muscles have tensed up or there is damage to the tissue. When this is the case, your heart is constantly pumping blood around your body, and to the damaged area, to help keep your body functioning and repair any damage.
When you are immobile, or if your muscles are tense or underworked, the blood vessels in your muscles can be under pressure, and the blood flow may be slowed. When you apply heat to your body, the blood vessels are dilated, and this means that blood can flow quicker.
With increased circulation, your heart can pump blood to the areas that need it most, helping to deliver vital oxygen and nutrients, speeding up any repairs.
Heat is also our safe place. We like to be warm, and adding a layer of heat is going to help us to relax. When we are in pain, it is easy to tense up and hold our muscles in tension. Heat is going to alleviate the tension and also stimulate our skin. This, in turn, decreases the pain signals going to our brain, and the result is a cycle that helps us to de-stress and relax.
If the muscles are tense, that will also increase the flexibility of the soft tissue, helping to release tension in those muscles, and create more flexibility. Combine everything together, and you can see that heat can do wonders for any pain, tension, and muscle damage.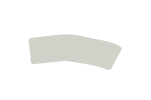 Types of Heating Pads
There are 4 types of heating pad, and let's start with the most basic:
Microwaveable Heating Pad: as the name may suggest, these pads are placed in the microwave and then heated. The ingredients inside, usually something like wheat or seeds, retain the heat for long enough that the pad can do its work. These heat pads do not penetrate very far and are fine for minor injuries or adding more heat in the winter.
Electric Heating Pads: the most common type of heating pad. Plug them in or charge them, and they are good to go. The heat lasts as long as you have a power source, so they can be used for extended periods, and they usually come with features such as temperature control and timers.
Chemical Heating Pads: chemical heating pads use chemical reactions to heat the inside of the pad, and the heat usually lasts for a pre-determined amount of time. They are beneficial if you want something portable, and you do not have power. They also have minimal parts, so they can easily be wrapped around an injury.
Infrared Heating pads: if you want deep heat penetration, then infrared heating pads are the best. The pads use infrared light to penetrate the skin and create heat. They are great for sensitive skin and do not feel as hot to the touch. They are often used in medical settings.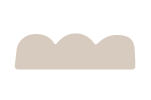 What is the Best Heating Pad?
With so many heating pads out there, it can be hard to trawl through all of the options and find the best one for your specific needs. Don't worry, we have done the hard work for you. All you need to do is check out our list below.
Best Heating for…
Lower back pain
Sunbeam Back Wrap Heating Pad
For targeted heat therapy of your lower back, the Sunbeam back wrap is designed to contour to the shape of your shape for more comfort and pain relief. The adjustable waist strap keeps the heat pad in place so that you can use it without having to remain in the same position.
You can choose between dry and wet heat, spraying the heat pad with water for deeper penetrating heat relief, and there are four heat settings to choose from. The 9-foot cord makes it more mobile than most pads, and there is a 2-hour auto-off in case you doze off while wearing it.
The soft pad is machine-washable, and cleaning will keep the pad in optimum condition. With multiple settings, this is a versatile pad that targets your pain.
Full back pain
Mighty Bliss Large Electric Heating Pad
This pad is extra-large, allowing you to target areas of your back or cover a large area for ultimate pain relief. The best thing about this heating pad is how fast it heats up. The extra-large pad heats up within seconds so that you never have to wait for pain relief.
The soft micro plush fibers are comfortable on your skin, and the pad is 12" x 24". The feel is like a cozy set of pajamas that you can fully relax in, helping with the pain relief when the heat kicks in. This also means that you can use the pad to target other areas of your body.
There are multiple heat settings, low, medium, and high, and you can use the pad with wet and dry heat. The pad is durable, easy to clean, and intuitive to use for a pain-free life.
Shoulder and neck pain
Vellax Heating Pad For Shoulder And Neck
This large heating pad fits snugly over your neck and shoulders for targeted pain relief, along with draping down your back to relieve tension there too. You can wear this as you are standing up to do chores or laying down to relax.
There is a 9.5-foot power cord, 3 heating levels, and 4 timer settings with automatic shut-off. You can feel free to doze off wearing this for a comfortable night of sleep without worrying about leaving it on all night.
The thermostatic control feature also lowers the heat after a set period of time to protect you from too much heat. The pad is machine washable, and you have a money-back guarantee if the pad is not working or defective.
Sciatica
UTK Jade Infrared Heating Pad
Sciatica can ruin your life, but this infrared pad will get deep into your muscles to help relieve the pain and let you live. The infrared heat penetrates deeper than electric heat and has 126 individual jade stones for flexibility and better heating. The stones generate negative ions, and that promotes oxygenation, helping to soothe and relax.
You can adjust the heat from 103F-159F in 1-degree increments, giving you full control, and the memory functions mean that you can set the temperature and easily return to it. You also have a long cord, an auto-off function, and simple controls.
One of the best heat pads for penetrating deep.
Feet
Gintao Electric Foot Warmer
Stick your feet in, turn the heat pad on, and you are ready to go. This pad will boost the circulation in your feet, help with arthritis, protect from cold floors, relieve chronic pain, and relax your feet and legs.
The pad is easy to use, extra-plush, durable, has 3 heating settings, auto shut-off, and is easily detachable for machine washing.
A great heat pad for when you are relaxing in front of the TV or with a good book.
Fascia
Healthyline Infrared Heating pad
If you suffer from fascia or need a pad that can target your entire body, then there is no better out there than this massive infrared heating pad. The jade stones help to target your entire body at once, promoting oxygenation for better relaxation and muscle repair, and you only need 10-30 minutes per day to feel the full effects.
Your circulation will be boosted, and you can relieve pain or discomfort in your neck, back, shoulders, abdomen, legs, arms, feet, and more, all while you lay back and relax.
Joints
Sunbeam Flextemp Joint Wrap
For targeted that relief in your knees, elbows, and other joints, this pad uses both hot and cold therapy to relieve injuries and chronic pain. The custom-designed shape conforms to your body for comfort, and there is a removable cold pack that can be frozen.
The fastening straps allow for hands-free use, letting you get on with your day as you use it. There are 3 heat settings, auto-off, a long cord, and easy controls. The sleeve is compact and stretches to fit.
Clogged milk ducts
LaVie Warming Lactation Pads
With heat and vibration, you get better and more continuous milk flow more quickly, allowing you to feed your child and live your life without the pain of blocked ducts. The heat and massage can help to treat engorgement, plugged ducts, mastitis, redness, tenderness, soreness, and any other breast pain and discomfort.
The pads are small, so they can be discreetly used anywhere, and they come with two heat modes. They fit any size, shape, and position. Use them with or without the vibration, customizable so that you get the comfort that you crave.
Menstrual cramps
Varwaneo Menstrual Heating Pad
A discreet and compact heating pad to help relieve menstrual or any type of cramps. The ceramic casing contains a graphene heating pad that can be set to 3 temperatures and 3 vibration modes, all at the touch of a button.
The device charges quickly, and you get 5 hours of battery time with each charge. And, with a convenient carry case, you can take this heat pad with you anywhere.
Dogs
Riogoo Pet Heating Pad
A great heating pad for any of your furry friends: dogs, cats, rabbits, and more. Especially great for older pets or those who have health conditions, such as arthritis. You can help them to keep warm in the colder months and relieve any pain.
The pad can be set from 1-12 hours of continuous heating, and there is an auto-off function. The safe and secure pad is UL-approved, with 7 layers of protection against burns. The pad is also removable and can be machine washed.
Snakes
iPower Reptile Heat Pad
A nice heating pad that provides consistent heat across the pad for uniform heat transfer. The 3M adhesive paper allows you to affix the pad wherever you want it and, when you switch it on, you get heat in seconds.
The pad is 8" x 12" and can be used for most reptiles, lizards, amphibians, and in terrariums too. The pad can also be used wherever you need continuous heat, such as in home brewing or germination.
Travel
All-Natural Large Heating Pad
With no need for a socket or replacement batteries, this heat pad can be taken with you and used anywhere. All you need is a microwave to heat it up, and you have hours of pain relief.
The large heating pad rolls up to fit easily into your luggage and is flexible enough that it can be used to target pain all over your body. The pad is extremely comfortable, and you can even stick it in the freezer and use it for cold therapy too.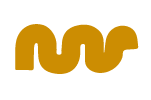 Where is the Best Place to Put a Heating Pad?
To relieve menstrual cramps
If you have menstrual cramps, try to place the heating pad as close to the source of the cramps as possible, most likely your abdomen. If the pain is confined to only one side, target that one side, but try to use the pad in the general area too.
To relieve back pain
If you have back pain, you can target the specific area, though back pain can be hard to pinpoint, so you may want to use a heating pad that covers your entire back, if possible. Pain in your neck and shoulders can also cause back pain, so include that in the area of coverage too.
For chronic afflictions or injuries that have been diagnosed, you can use heat pads that target the specific area and opt for infrared if you need deeper penetration.
On an aquarium
If there is water in the aquarium, you want to place the heat pad close to the water filtration unit so that the water is heated as it is circulated around the tank.
For other tanks, you can place the heat pad under the tank, or you can place it on one of the glass walls where it will radiate heat into the tank and onto your pet.
On your dog
If you are using the heat pad to warm your dog (or any other pet) or to soothe general pain, you should just lay the heat pad on the floor and let them lay on it. If you want to treat specific conditions, you can wrap the pad around the affected area as you hold your pet. For example, if your dog has arthritis, you can wrap the heat pad around their leg.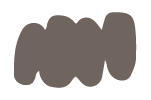 ---
Popular Articles on ComproGear
How Long to Wear Compression Socks for Edema Best Compression Socks for Edema
---
Homemade Heating Pads
While homemade heating pads are nowhere near as effective as their electric counterparts, there are three main ways that you can make your own heating pad if you are in a pinch.
Moisture & Heat
Grab a dishcloth or a rag, soak it in water, place it in a microwave-safe bag, and heat it in the microwave. Wrap the bag in a towel when it is done, and apply it to the affected area for 15 minutes.
Warm Towel
Fold a damp heated towel and place it in an oven set for 300F. Heat the towel for 5-10 minutes, depending on the thickness of the towel. Wrap the towel in some thin fabric and apply it to the affected area for 15 minutes.
Heat Bag
Take a fabric bag, an old, clean sock will do, and fill it with uncooked rice, barley, or oats. Tie or sew up the open end and microwave for 2 minutes. Cover with thin fabric if needed, and apply it to the affected area for 15 minutes.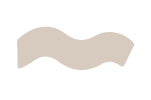 When is the Best Time to Use a Heating Pad?
If you have chronic pain, such as long-term back pain or arthritis, then you can start to use a heating pad immediately, and we would recommend using the heat pad in the evening, though you can also use a heat pad multiple times a day if it helps you.
It is good to get into a routine so that you do not miss a session, and using it in the evening should relax you enough and take away enough pain that you can sleep better.
The main time not to use heat therapy is if you have a fresh injury. If you have injured your back or any other part of your body, it is better to use cold therapy in the first 24-48 hours, as this will relieve any swelling. Once you have treated the injury with cold therapy, you can move onto heat therapy.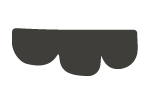 How Long Should You Leave a Heating Pad On?

Heating pads are designed to be used for a long time without any adverse effects, but you should not just wear them permanently. While you may not notice any side effects if you do wear them for an hour or two, you are not going to gain any additional benefits.
For any neck and shoulder pain, we recommend using heat therapy for 10-15 minutes. If you have back pain, then you can use a heat pad for 15-20 minutes. For more serious issues, such as chronic pain or arthritis, you can apply heat for at least 30 minutes and up to 2 hours.
If you are leaving a heat pad on for a long time, or are worried that you will fall asleep with a heat pad still on, then consider investing in a heating pad with an auto-off feature. We also recommend infrared heat over electric heat if you are using a heat pad for extended periods.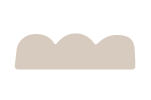 Is it Safe to Use a Heating Pad in Bed?
You would not go to sleep and leave an appliance on, and you should exercise the same caution with a heat pad. While it is fine to lay in bed with a heat pad, it should not be left on all night, and there are a few reasons why.
First, sleeping with a heat pad under or around you may not be the most comfortable thing. You should try to use the heat therapy and then remove the pad before sleeping.
Also, there is a slight risk that the heating element could overheat, and that can cause burns. If you are awake, you will be able to notice this. If you do fall asleep often, you should invest in a pad with an auto-off feature.
Too long with a pad on can also leave your skin dry, and that can cause irritation.
While it is unlikely that a heating pad will cause any damage in bed, we recommend against going to sleep with one on.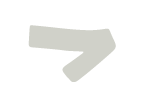 When Should You Replace a Heating Pad?
Heating pads, just like any electrical appliances, will need to be replaced. Thankfully, most of the heating pads on the market are now built to last, and we have only chosen the best for our list, but there will come a time when your heating pad will not work effectively.
Most heating pads should last 5-8 years.
The best way to ensure that your heating pad lasts for as long as possible is to take care of it. If the pad is removable, take the time to wash the pad often, and check the other components while you do. You should always follow the instructions for use and store the pad safely when not in use.
When looking for a pad, you can also choose one that comes with an extended warranty so that you are covered should anything go wrong.
Some pads can be repaired at home if you have the tools and know-how but, when pads start to wear out, it is better to just replace the entire unit.
You will need to replace your pad at some point, but it is a small price to pay to manage your pain.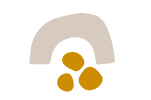 This page last updated December 15, 2022