You may have heard good things about collagen, but do you know what it actually is?
Simply put, collagen is a protein, or a macromolecule that plays an important role in the vital functions of living organisms, including humans.
There are many different proteins in the human body, but collagen is the most prevalent, accounting for about one-third of all protein structures. It's especially prevalent in connective structures like bone and skin.
Having adequate amounts of collagen is essential for health. Though the body can make this protein on its own, many people choose to add collagen supplements to their diet.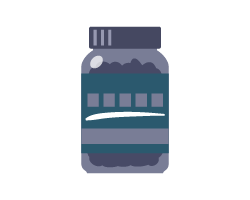 What are Collagen Peptides
Collagen peptides are incredibly small collagen particles. They are easily absorbed when ingested, so they are a popular form of collagen supplement.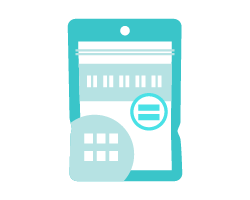 Is Hydrolyzed Collagen Different than Collagen Peptides
You may see the terms "hydrolyzed collagen" and "collagen peptides" thrown around in the supplement community. Which do you want?
Well… both! They're different names for the same thing.
In order to create the collagen peptides that are perfect for those looking to supplement their diets, collagen is hydrolyzed. This process softens the tough collagen molecules and break the bonds that hold them together.
The process is hydrolyzation, the products are peptides.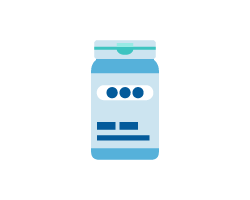 Benefits of Collagen Peptides
Collagen peptides are not some type of snake oil sold on the vague premise of "better health." There are many concrete benefits to adding collagen to your diet. These include:
Glowing Skin: Collagen is an essential building block for your skin. It makes sense that adding more exogonous (ie, external) collagen could help your skin. This means that cuts and burns can heal more quickly. It also means that your original skin elasticity and shine can return. After all, healthy skin looks good!
Less Joint Pain: Collagen is also an important structure for joints and tendons. More collagen means that your joints have the materials they need to heal and bend like they used to. This helps decrease persistent pain.
Increased Bone and Muscle Strength: Many people, especially women, worry about having big bones or big muscles. The truth is that having healthy bones and muscles minimizes pain and lets you have the mobility you need to meet your goals. Taking collagen supplements can help you build strong bones and muscles that are resistant to injury and heal quickly. They won't make you look bulky. Instead, they will keep you performing at your best.
Heart Health: You've only got one heart, so you need to take good care of it! One way to do that is to give it the proteins it needs to operate at 100%, including collagen. That's right! Your heart, like many of the organs in your body, needs collagen to work. Collagen peptides can help.
Cognitive Benefits: Though there is comparatively less research on the cognitive benefits of collagen, many people notice that it helps their brain health. In particular, it may be useful in staving off mood and anxiety problems.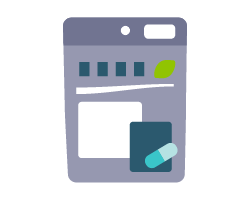 Best Collagen Peptides:
What to Look For in Collagen Supplements
Imagine you tried to grow a garden. You would want to use good seeds, healthy soil, and clean air.
Likewise, you should consider getting collagen supplements from companies that use grass-fed and finished, free-range animals in their products. Otherwise, the animal will have been unhealthy, and consuming a product from a sick creature will make you sick too.
You should also look at product reviews. Is this a well-established company? Do they have many satisfied customers? That's generally a good way to spot a trustworthy producer.
You should also consider your lifestyle and why you are taking collagen supplements. If you just want localized skin treatments, then a cream might work. Otherwise, a supplement may be a better bet.
---
Popular Articles on ComproGear
What Are The Best Socks for Circulation? Compression Socks for Poor Circulation
---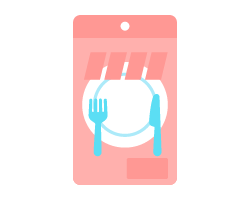 What is Collagen Good For
Collagen is good for… just about everything! It's the most abundant protein in the human body, so its job is to build up cells and tissues.
Collagen is especially prevalent in connective tissues like joints and skin. For this reason, people often take collagen to keep their skin looking young or to prevent joint pain.
That's not all it does though! Studies have shown that collagen can help with heart and bone health too. There is also anecdotal evidence of its cognitive effects. Since it works to improve skin, it can also improve hair and nail strength too.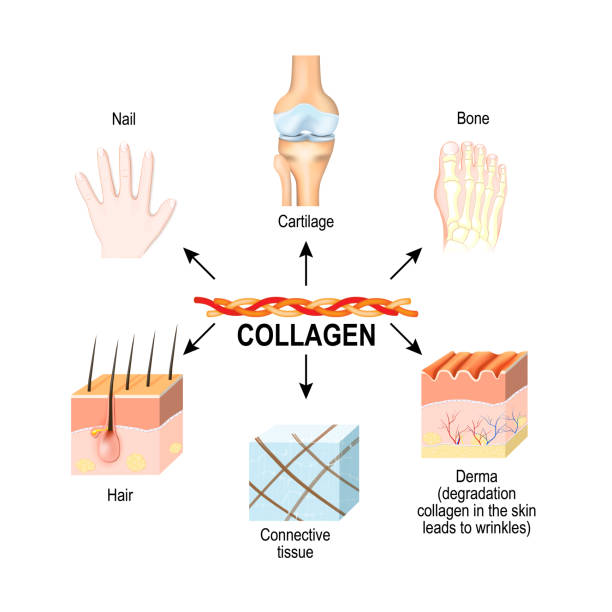 Collagen Side Effects
Your skin, hair, and nails may start to look radiant and your joint pain may go away. Are there any downsides to taking collagen?
Nope! There are not any known side effects to taking collagen supplements. Just double check any ingredient labels and make sure to touch base with your doctor before taking any kind of supplement.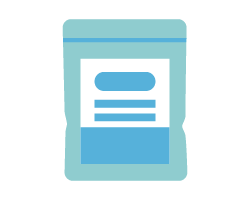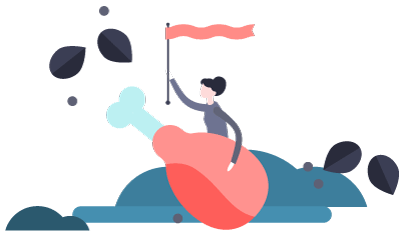 Adding a collagen supplement to your routine might just be the easiest and most effective thing you can do to improve your health.
Since collagen is the most common protein in the human body, adding some to your diet can give your body more material to help build healthy skin, joints, bones, and nails. It can also help stave off chronic diseases like heart disease. Anecdotal evidence shows there may be even more that collagen can do!
Collagen peptides are easily absorbed, and there are no side effects. Pick up some today and start seeing results soon!
This page last updated January 1, 2023