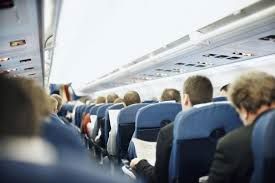 Years ago, there was a stereotype associated with compression socks–that they were only meant to be worn by your grandma! Fortunately, this stereotype is long gone and younger people are learning that compression socks can be exceptionally useful for meeting a variety of needs. Especially the needs of frequent travelers.
If you fly frequently (or go on long road trips), you should do yourself the favor of getting a pair (or more than one pair!) of compression socks for trips. These socks will not only make sure you are comfortable throughout your flight, but also have the power to help you prevent further health problems. Read on to achieve maximum comfort on your next flight while being equipped with your compression socks.
What Are Compression Socks?
Compression socks can be used for a variety of purposes and many people are finding them to be one of their favorite parts of their wardrobe! These socks are not exclusive for people who are worried about having blood clots or deep vein thrombosis. Nor are they only for people with swollen legs or edema.
As a matter of fact, compression socks are so versatile that they are highly recommended for people traveling by air! Compression socks for flight are sometimes even made with odor-fighting, moisture-wicking fabric that won't stink up the airplane.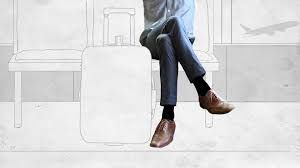 Why Travel by Air?
Here are some of the best reasons you should travel by air, especially when you are traveling long distance: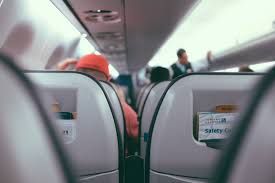 It Is the Fastest Way to Travel
Let's put aside the tedious checkpoints you will have to go through or the uncomfortable benches you may have to sit on while waiting for your flight. Flying is faster than going for the same trip by boat or car, especially when the destination is very far.
It is Very Safe
As risky as being so high up in the air can seem, flying is much safer than driving a car. Pilots are well trained to handle planes and ensure they land safely at your destination. Also, flight attendants are rigorously trained to keep your airplane travel safe and smooth.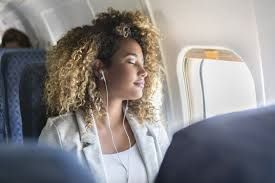 Planes Can Go Almost Anywhere
Trains can not only be a hassle and expensive, but they also do not go everywhere. Planes may come with some difficulties in the airport, but all they need are landing strips. There is no need to build a huge infrastructure for plane landing and take-off. With planes, you do not have to worry about the terrain, except few mountains. Planes are great for traveling far places and between countries!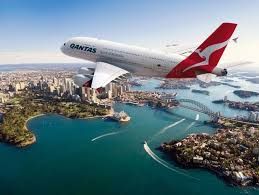 It is Comfortable
Planes are very comfortable. The seats are comfy, you can walk up and down the aisle, and there is always a bathroom you can use. Granted, the legroom leaves a lot to be desired, but it's still worth the tradeoff because planes can quickly take you places that trains and buses just can't.
How to Have a Healthy Long Flight
One of the most common objections people have for long flights is that traveling by air is difficult and they don't feel as good as they would like to. The following tips can help make your trip a memorable experience:
Limit Your Baggage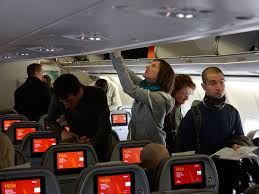 Carrying too much baggage on a long flight can stress you out. Apart from having less room for your legs to rest, you will be inconveniencing other passengers. You really do not need cramped space when traveling for long flights. And you'll be amazed at how you can get by with much less stuff. It's freeing, costs less and it easier to get through security.
Reserve Your Seat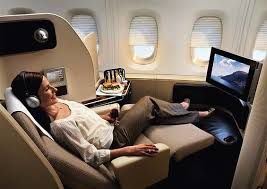 One of the most important things to do when flying is to reserve a favorable seat. While some prefer having an aisle seat so that they can easily get up and walk around, others prefer the window seat so they will have something to lean on. More so, a window seat helps you avoid the inconvenience of getting up from time to time to let others out. The seat most people do not like is the middle seat. So, to reserve the seat you prefer, you need to go online and do so early enough. Choosing the most convenient seat is just like choosing your home for the amount of time you will be on the flight!
Take Snacks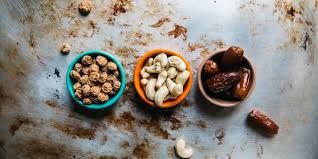 More and more airlines have cut their food service options and are charging passengers for snacks and drinks. Therefore, it is a great idea if you travel with some snacks. Blood sugar can drop if you go too long without food, which can make flying and jet lag even more uncomfortable.
Stay Hydrated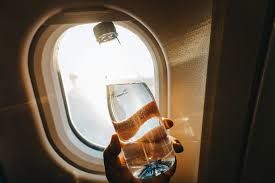 Staying hydrated on a long flight can seem complicated because you don't want to use the airplane bathroom if you don't have to. However, water is critical for staving off jet lag as dehydration makes everything worse. And even if that adult beverage is free on the plane, you may want to avoid drinking alcohol as it can have a tendency to make dehydration and jet lag even worse!
Bring Survival Gear
Among the survival tools you may want for a long-haul flight are earplugs, headphones, eye masks, neck pillows, and compression socks. These tools, though small, will reduce the inconvenience and misery associated with traveling long distance by air. Gear up or get your brain and body ready to travel.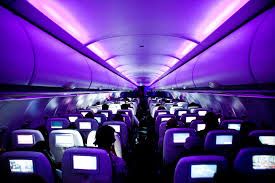 Wear Comfortable Clothes
There is really no need to get all dressed up when going on a plane. Just concentrate on being comfortable throughout your long flight. Wear something you can comfortably stretch your legs and fall asleep in. Tight pants with waistbands or stiff shirts can get very uncomfortable as they can dig into your stomach or squeeze your ribs. Tracksuit pants, baggy t-shirts and other comfortable and free-fitting clothing will be just great for your trip. Dressing to impress people on the flight should be the last thing on your mind!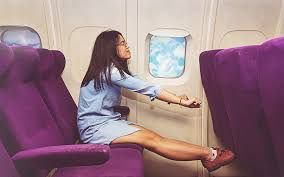 Wear Compression Socks for Flights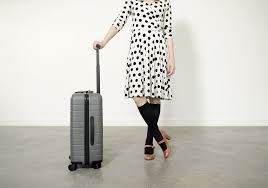 Some health conditions that are possible to develop during long flights can be minimal, such as swelling in the feet and ankles, fatigue, and discomfort. Also, however, some very serious conditions such as deep vein thrombosis (DVT) and blood clots may develop due to lack of movement. Wearing compression socks is the best thing you can do to keep your blood flowing and your whole body more comfortable!
Consult your doctor about the right compression socks for flights that can help improve your blood circulation and prevent swelling. Or check with your pharmacist for over-the-counter options.
Choosing the Best Compression Socks for Your Flights
The longer the travel time, the higher your risk of having blood clots. Hence, having the best compression socks for flights is a necessity. If you want to have a great flight, you should make an informed decision when buying compression socks for flights.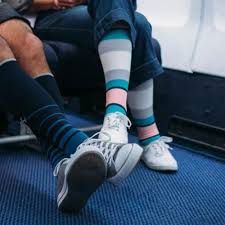 Here are some factors to keep in mind when you go shopping for compression socks:
Graduated Compression
Some compression socks recommended for flying have consistent compression all through, while some have graduated compression. Graduated compression features different pressure levels, with the most pressure at the ankle, and lessening as it moves up the leg. Graduated compression makes it easier for blood to be pushed back up the leg and back toward the heart. This not only promotes healthy circulation but also makes you less likely to have swelling in your feet and ankles.
Compression Level
The level of compression your socks come in will determine the amount of pressure placed on your legs. This, in turn, will determine how tight your socks will be. Pressure is measured in mmHg (millimeters of Mercury), which is the same measurement used in blood pressure cuffs.
Basically, the four levels of compression range from mild to extra firm. Here they are:
Mild compression– 8-15 mmHg
Firm compression– 30-40 mmHg
Extra firm compression — 40+ mmHg
It is important that you choose the level of compression based on the length of your travel and medical issues. People with circulation problems, like varicose veins, will need to go for higher levels of compression. However, if you have no circulation problem but need them for long-haul flights, you will not need a compression level that is too high. Always seek the advice of a medical professional to help with determining the pressure level you will need.
Fabric
In order to get the most out of your compression socks, you have to ensure that the socks are made of high-quality materials. Such socks should be able to maintain their shape even after regular washing. Some of the best fabric for compression socks are made using spandex, nylon, polyester, and/or lycra. Some also include technology that enhances the efficiency of the socks, like odor reduction. The fabric your compression socks is made of should be stretchy, breathable, and easy to care for.
Fit and Size
Poorly fitting compression socks really just aren't worth wearing, whether they are falling down on the job or so tight that they cause other problems! Either way, it's critical to make sure you buy the right size of compression socks in order to get the most effective results during travel. You could be walking or sitting and the socks will fall and fold around your ankles instead of staying up. You can use the size charts as a guide to measuring your ankles, calves, and thighs. Choose a design that is thicker than normal socks and will not make your legs overheated when you are on a long flight.
Versatility
Your compression socks for flying should be able to serve other purposes after your trip, especially for people who do not travel quite often. Other uses for compression socks for flights include for a workout, for work, to help with medical conditions, and to generally just make you feel great during your daily life!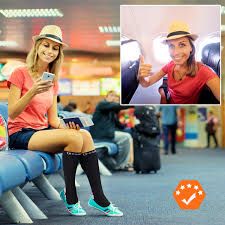 Style
Compression socks come in a wide variety of styles, which can make choosing a pair quite difficult. Some of these styles are ankle length, knee length, mid-thigh, and sleeves. Whatever style you choose should suit the purpose of wearing the socks. Also, the style should complement your wardrobe so you can look great while staying healthy.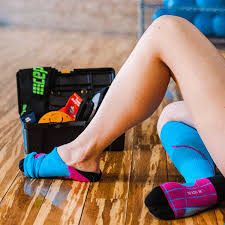 Traveling by air offers a lot of benefits including high speed, quick service, easy access, and taking you places you might never go otherwise! To enjoy all these benefits when on a long flight, you need to get yourself compression socks for flying. So, when you are packing for your next flight, don't forget to pack these!